BJP wins majority in Rajasthan despite loss in Raje's bastion, Jhalawar
The BJP won in 62 municipalities out of 129 in the Rajasthan civic polls on 20 August. The Congress party won 26. However, the BJP faced a major setback in Jhalawar, where Chief Minister Vasundhara Raje's son Dushyant Singh was in charge. While the BJP is attempting to attribute the loss to a rebel candidate joining the Congress, the Congress has claimed a moral victory. Congress leader and election point-man Sachin Pilot pointed to a less than 1 per cent difference between the vote share of the BJP and the Congress. The election was seen as a litmus test for Raje after her involvement in the Lalit Modi row emerged.
Ram Jethmalani praises SC decision in the Uphaar tragedy
Senior lawyer Ram Jethmalani on 20 August praised the Supreme Court on their judgement on the 1997 Uphaar fire tragedy case in which 59 people died of asphyxia. Speaking to ANI, Jethmalani said, that the Uphaar case judgement is the best that the apex court has delivered. Jethmalani's comments come a day after the Supreme Court allowed industrialists Sushil and Gopal Ansal to walk free in the Uphaar Cinema fire case fire tragedy case on furnishing of a whopping fine of Rs 30 crore each within three months. The Delhi government is free to use this money in any which way it wants. Sushil Ansal has spent over five months in prison and Gopal has spent jail time of over four months.
CBI sends IPL chief Lalit Modi documents to Interpol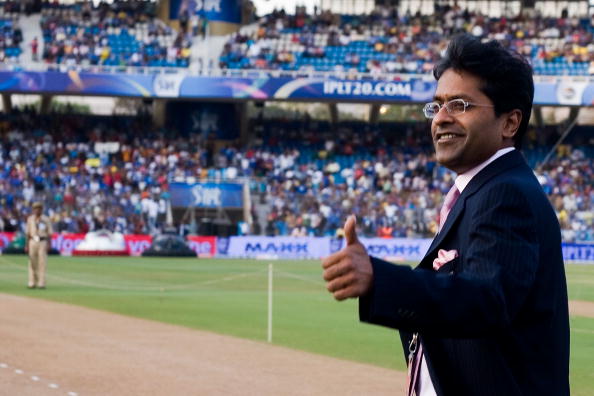 The CBI sent documents related to former IPL chief Lalit Modi to the International Criminal Police Organisation (Interpol) to process a red-corner notice. A red-corner notice is issued "to seek the location and arrest of wanted persons with a view to extradition or similar lawful action". The Enforcement Directorate is probing Lalit Modi on at least 16 counts of violations of money laundering and foreign exchange management acts (FEMA), mostly related to alleged irregularities in the IPL. This comes after repeated attempts to serve summons to Modi have failed. He is believed to be in London.
Islamabad refuses to budge on engagement with Hurriyat leaders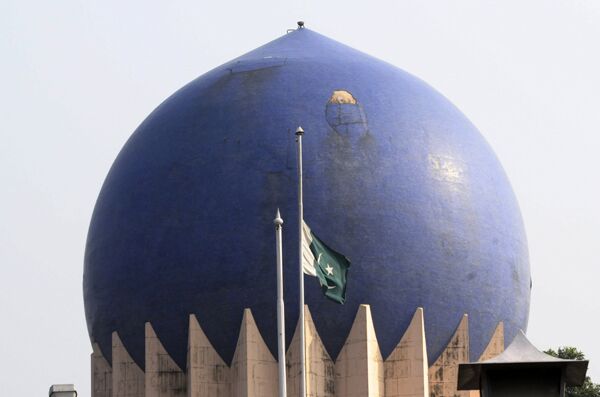 Hours after the arrest drama on 20 August in Srinagar, Pakistan's foreign office spokesperson Qazi Khalilullah confirmed that Pakistan will go ahead with its engagement with Kashmiri separatists during national security adviser Sartaj Aziz's visit. India suspected the invitation to the separatists to be an opportunity to settle the NSA-level talks. Remember, Delhi had done the same last year when they called off talks. In another move, Pakistan announced it wouldn't be hosting next month's Commonwealth Parliamentary Union meeting. This comes during a row with India over its refusal to invite the J-K assembly speaker.
Cop in OROP stir crackdown transferred, major police reshuffle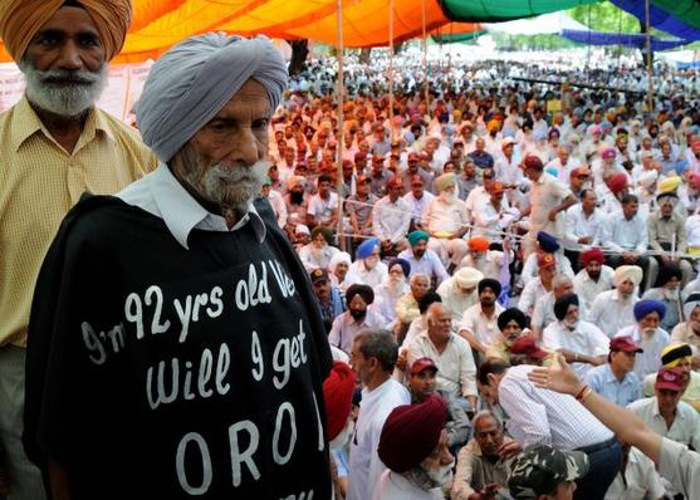 In a major reshuffle, the Delhi Lt Governor has transferred 35 police officials including Deputy Commissioner of Police (New Delhi) Vijay Singh, who was involved in the crackdown on agitating army veterans demanding One-Rank-One-Pension at Jantar Mantar in the national capital.
Singh has been transferred to the north-west district of Delhi Police, a senior police official said, adding Jatin Narwal, currently additional DCP in New Delhi district, will replace him.
Indian govt's message to Pak: Holding talks with separatists against Ufa statement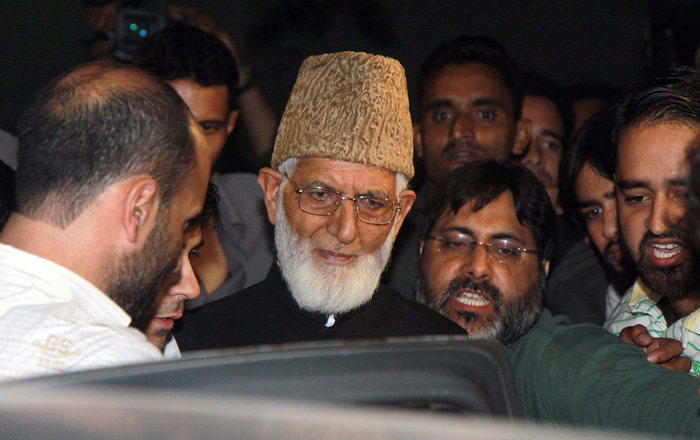 India has sent out a strong message to Pakistan that it should not go ahead with the meeting of its National Security Advisor Sartaz Aziz with Hurriyat representatives in New Delhi when he comes to hold talks with his Indian counterpart Ajit Doval, saying it will not be "appropriate".
In a clear message to the Pakistan High Commission, which has invited hardline Kashmiri separatist leaders Syed Ali Shah Geelani and others separatists, India said such a meeting would not be in keeping with the spirit and intent of the understanding reached at Ufa, Russia to jointly work towards combating terrorism.
The two NSAs are scheduled to meet in New Delhi for talks on terrorism-related issues for the first time on August 23, as decided in a meeting between Prime Ministers Narendra Modi and Nawaz Sharif last month in Ufa in Russia.
Students protest for their right to cheat
Students at a local college in Bareilly boycotted their examinations recently. Not because of an under qualified dean or poor facilities, but because examiners wouldn't help them cheat. Around 60 students from the Keshlata Institute of Paramedical Sciences staged the unique protest at the examination centre because examiners "were not providing them cheating material unlike in past years". Not only did they protest, but some resorted to cutting themselves with one even trying to hang himself. The police were finally called in to pacify the students who should have known their protest was doomed to end in failure.
Tata gets on board the Uber bandwagon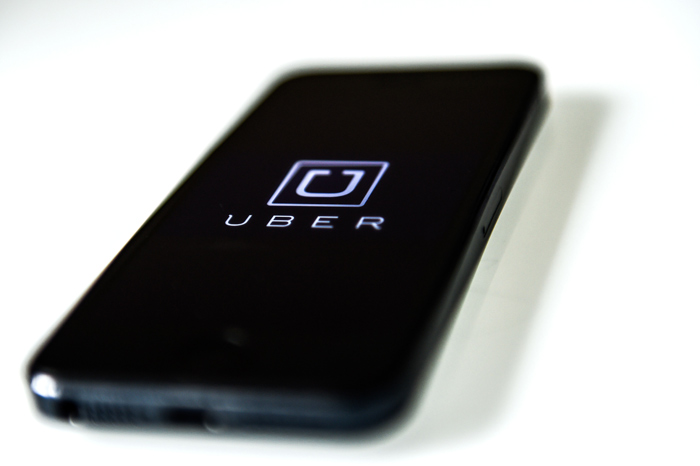 Everyone seems to want a piece of the Uber pie and the latest entrant to the party is the Tata group. The Indian company has entered into a strategic partnership with the America-based cab aggregator Uber. Tata Opportunities Fund, part of Tata Capital's private equity arm, has acquired a minority stake in Uber for an estimated $100 million. Uber, currently valued at $50 billion, operates in 18 Indian cities and has 35% of the national market share. Tata's investment follows Uber's July announcement that it will be expanding into more cities worldwide and will be investing around $1 billion to do so.
Hafiz Saeed wins court case to ban Bollywood movie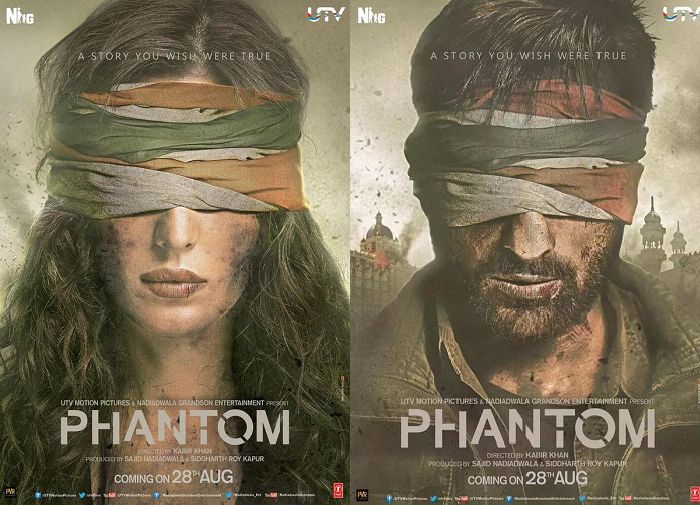 Hafiz Saeed, the Jamaat ud Dawa chief and 26/11 mastermind, has won a court case that will effectively prevent the screening of the movie Phantom in Pakistan. In his plea Saeed has claimed that the movie contains "filthy propaganda" against both him as well as his organisation. Saeed's counsel had argued that "that dialogues coming out of the lips of the different Indian actors and actresses will poison the minds of Pakistani public and will portray Hafiz Saeed as terrorist". The Jamaat ud Dawa is not listed as a terrorist outfit in Pakistan. While passing an order to ban the screening of the Saif Ali Khan starrer, the judge also acknowledged the futility of the ban in light of the easy availability of movie CDs.
South Indian states top the charts in child marriage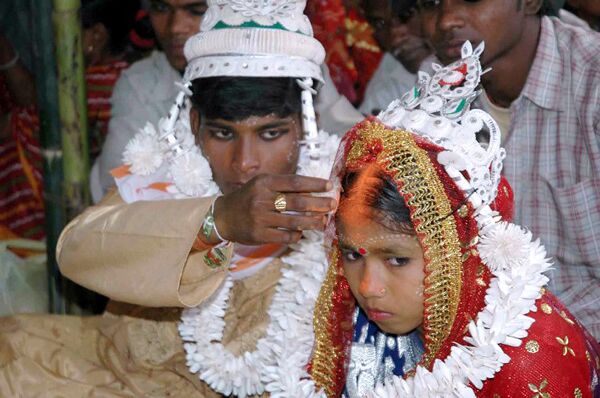 Age seems to be no bar for marriage in both Karnataka and Tamil Nadu. The latest National Crime Records Bureau (NCRB) findings show that instances of child marriage are most common in the two south Indian states. While Karnataka had 44 cases of child marriage, Tamil Nadu pipped Karnataka to the dubious and unwanted distinction of number 1 with 47 cases. The trend isn't limited to the two states either. Almost half of the 280 cases of child marriage in the country came from 5 southern states - Kerala, Karnataka, Telangana, Tamil Nadu and Andhra Pradesh. Women's groups say these figures grossly underrepresent the scourge of child marriage. The Women and Child Development Ministry also acknowledged that recent studies showed that 43% of women in the 20-24 age bracket were younger than 18 at the time of marriage.
It's the woman's responsibility to 'save her modesty', says Himachal HC
The Himachal Pradesh High Court on 20 August observed that it was the responsibility of the woman in a relationship to protect her modesty and dignity. "It is the responsibility of a man not to exploit any woman by compelling her for sexual relationship but then it is ultimately the woman who is the protector of her own body and, therefore, her prime responsibility is to protect her own dignity and modesty," justice Tarlok Singh Chauhan said while accepting the pre-arrest bail application of rape accused Baldev Raj. "The record reveals that the parties are not strangers and the affidavits and other documents placed on record do suggest that they shared a relationship which was more than just friends." The woman, a widow and a mother, had submitted that the accused had forced her into a physical relationship on the pretext of marriage for more than a year and a half. The record revealed the case to be an example of a relationship gone sour.
80 more years till we can dream of gender equality, UN confirms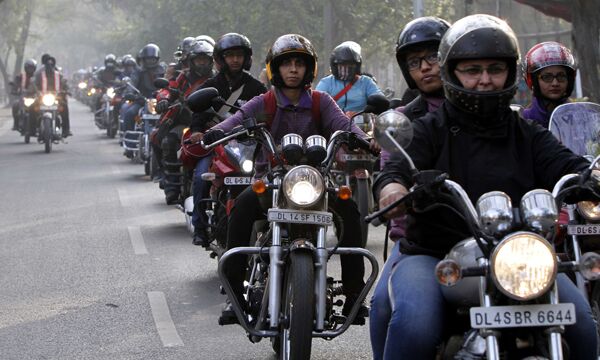 The goal of gender equality will take another 80 years to achieve, United Nations official Ana Guezmes Garcia said on 19 August. The youth would have to be the driving force behind any change, if at all it is to happen. "We want there to be more women scientists and more male nurses or caretakers. We have to work more on that and break the stereotypes," she said. Garcia, UN Women's representative in Mexico, was speaking at a campaign "HeForShe". The campaign is a solidarity movement to promote gender equality by bringing "one half of humanity in support of the other half of humanity, for the benefit of all", according to the official website of the campaign.