MEA confirms death of six Indians in Saudi-led airstrikes in Yemen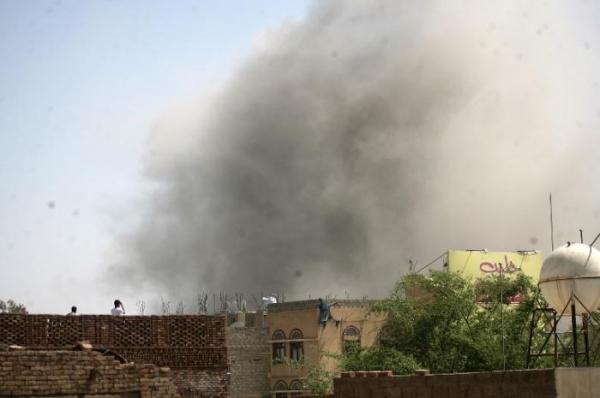 The Ministry of External Affairs confirmed on 11 September that six Indians were killed in Yemen after their boat came under Saudi-led airstrikes.The six were among seven nationals who were initially reported missing when two boats, 'Mustafa' and 'Asmar', carrying a total of 21 Indian nationals, came under aerial attack on 8 September. Some media reports, quoting residents and fishermen, on 8 September had claimed that at least 20 Indian nationals were killed in air strikes by Saudi-led coalition forces on fuel smugglers at Hodeidah port.
ABVP sweeps DU polls, wins all four positions
he Akhil Bhartiya Vidyarthi Parishad (ABVP), BJP's student-wing, has won all four posts in the Delhi University election. were announced on 12 September.
Over 43 per cent students cast their vote on 11 September. This year, the Aam Aadmi Party's student-wing Chhatra Yuva Sangharsh Samiti (CYSS) was contesting the elections against major parties like ABVP, AISA and NSUI.
The counting took place at police lines, Kingsway camp. ABVP was leading the polls since the first round and CYSS was lagging behind after ABVP and NSUI.
Crane collapses at Mecca's Grand Mosque; 107 killed and 238 injured
There has been a deadly accident at Islam's holiest site, the Saudi city of Mecca, where a towering construction crane toppled over late on Friday, 11 September. The crane crashed into the Grand Mosque, killing at least 107 people and injuring 238 others, Saudi authorities said, just days before the annual hajj pilgrimage. Nine Indians are reportedly injured in the accident.High winds had caused the disaster, Suleiman al-Amr, director general of the country's civil defence authority said. Images circulating on social media network Twitter showed a ghastly scene, with police and onlookers attending to the numerous dead bodies amid pools of blood on the polished mosque floors.
Duronto Express derails in Karnataka; at least 2 dead, 7 injured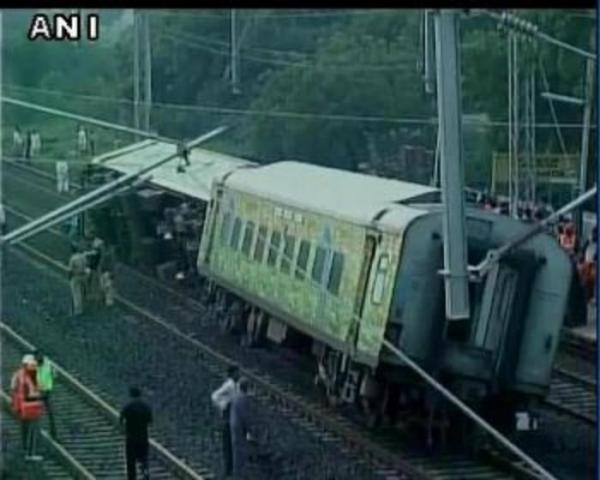 At least two passengers died and seven people were injured after nine coaches of Duronto Express derailed in Karnataka on the morning of 12 September.
Nine coaches of 12220 Secunderabad-Lokmanya Tilak Terminus Duranto Express derailed at Martur station near Gulbarga at 2: 15 am today on Solapur Division of Central Railway blocking Up and Down lines on Wadi-Gulbarga section. 46-year-old Jyoti and 28-year-old Lata, who were going from Hyderabad to Pune, lost their lives in the accident.
Railway Minister Suresh Prabhu tweeted that a probe has been ordered to investigate the reason behind the accident. Railways has also announced ex-gratia relief of Rs two lakh to the next of kin of those killed, Rs 50,000 to each of the grievously injured, and Rs 25,000 to those with simple injuries, The Hindu reported.
Cylinder blast in Jhabua, Madhya Pradesh kills over 82 people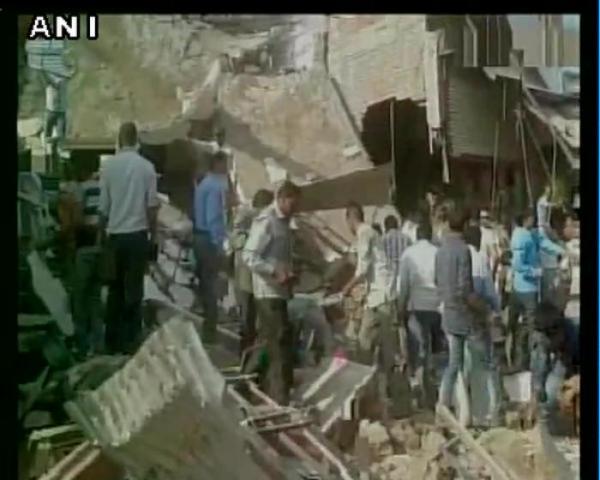 Reportedly, 82 people have lost their lives after an LPG cylinder exploded in Sethiya restaurant at the Jhabua area of Madhya Pradesh. According to NDTV, the restaurant was located in a busy residential area and the incident has left over 80 people injured. Chief Minister Shivraj Singh Chauhan has announced a compensation of Rs 2 Lakh for the family of those who are dead and Rs 50,000 for the injured.
Serena Slam goes up in smoke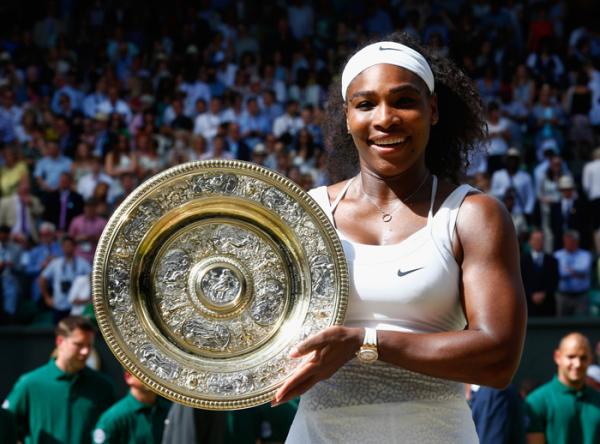 Serena Williams, the overwhelming favourite of both the bookies and the fans to win the US Open, has crashed out. She was defeated 2-6, 6-4, 6-4 by Italy's Roberta Vinci. Serena, who was chasing her 22nd Grand Slam singles title and was the 300:1 favourite for the tournament, took the first set with relative ease but, after breaking Vinci's serve with ease at the start of set 2, couldn't overcome the Italian's consistency. Serena broke Vinci in the third set as well, but slipped up in her following service game. She even had two more breakpoints but wasted them both. The loss breaks Serena's current streak of 3 straight US Opens.
1.4 million Catalonians rally in Barcelona for independence
Barcelona saw one of the largest pro-independence demonstrations in its history as 1.4 million Catalonians rallied together, calling for secession from Spain. Organisers claimed the attendance was closer to 2 million.The rally took place on September 11th, Catalonia's national day. It comes shortly before the region votes in an election that is currently seen as a proxy vote for independence.The demonstrators came from all parts of Catalonia, filling up Barcelona's man avenue and marched under banners that read, "Let's start building a new country". Catalonia lost its independence to Spain in 1714.
Paes - Hingis win US Open mixed doubles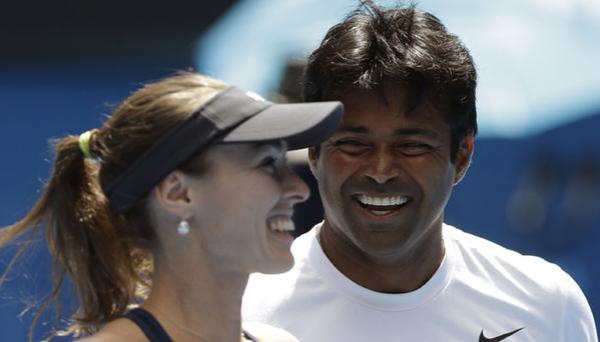 Martina Hingis continues to be India tennis' lucky charm, as her and Leander Paes swept the competition to emerge victorious in the US Open mixed doubles. The Indian - Swiss team were made to work hard to beat Americans Sam Querrey and Bethanie Mattek-Sands for the title. They eventually triumphed 6-4, 3-6, 10-7, requiring a tie breaker to determine the winner. This is the duo's third Grand Slam title of the year, having also won in the Australian Open as well as Wimbledon. While the win makes Leander Paes the most successful mixed doubles male in Grand Slam history, Hingis has another opportunity to add to her trophy cabinet in the womens doubles finals where she's partnered with Sania Mirza.
West Bengal to release 64 files on Bose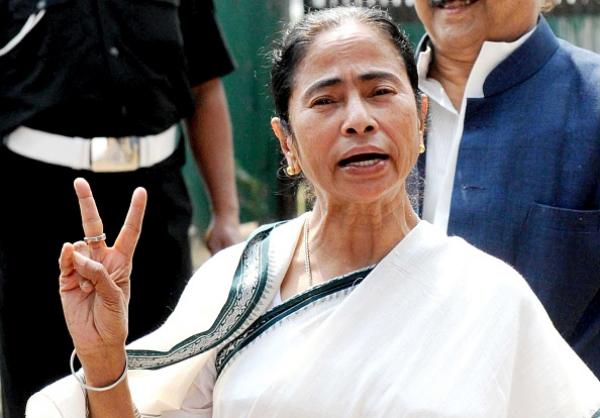 64 classified intelligence department files related to Netaji Subhash Chandra Bose have been marked for release to the public domain by West Bengal CM Mamata Banerjee. This comes after decades of speculation as to what the files contained and a growing campaign for their release.Banerjee announced that the West Bengal government would release all files available with the State government on Bose. The Centre has thus far blocked any and all attempts to declassify these files that may shed some light on Bose's disappearance. The Centre has 130 files as well, more than double the amount present with the West Bengal administration.
Tension in Pathankot after miscreants allegedly damage a religious shrine
Tension gripped the Mission road area of Pathankot after a portion of a religious shrine was allegedly damaged by some miscreants. Heavy police was deployed to prevent any untoward incident, SSP R K Bakhshi said, adding the situation was under control. According to police, trouble started on 10 September night when a group of miscreants allegedly damaged a portion of shrine with an earthmoving machine. There has been an old dispute, between two groups, over the land at which shrine was built and a case in this regard was pending in the local court here, a senior police officer said.
Job restrictions still a big hurdle for Indian women, World Bank confirms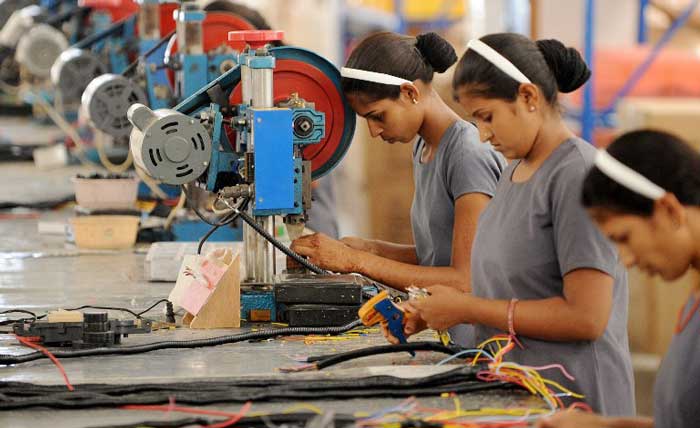 Women in India face widespread restrictions for jobs and there are no laws to protect them against sexual harassment in public places, according to a new World Bank report on South Asia's largest economy.
In a report released on 9 September, the World Bank said that in India job restrictions remain widespread, with women not allowed to work in mining or in jobs that require lifting weights above a certain threshold or working with glass.
The law also prohibits women from jobs "involving danger to life, health or morals".
200 Home Guard officers seek Prime Minister's permission to commit suicide
Angry over non regularisation of their services by the government, about 200 Home Guard jawans have sought permission to commit suicide from Prime Minister and Rajasthan Chief Minister as mark of protest against non-fulfilment of their long pending demand, Home Guards' union said on 11 September. State President of Home Guards' Union J S Rathor claimed that in support of their demand to regularise their services, 199 Home Guard jawans have written letters with their blood to the Prime Minister and Rajasthan Chief Minister.