Cricketer Bavalan Pathmanathan from the British Tamil League dies after ball hits chest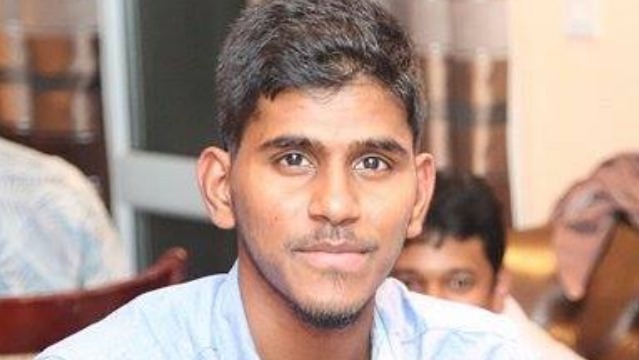 Bavalan Pathmanathan, 24, died after a ball hit him on the chest while playing in a local league match in Surrey. Pathmanathan was batting for Manipay Parish Sports Club in the British Tamil League at Long Ditton recreation ground, when a ball hit him on the chest. Pathmanathan's teammate, who was at the non-striker's end, revealed that he initially appeared all right after being hit but collapsed after taking a few steps. In a similar incident in November 2014, Australian batsman Phil Hughes too had succumbed to his on-field injury, two days after being struck on his neck by a ball during a domestic game in Sydney.
SC wants to know why are political parties not under the RTI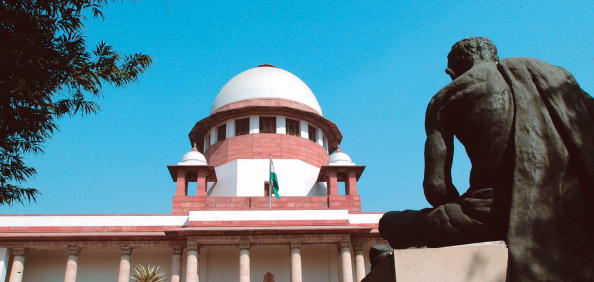 The Supreme Court has sought a response from all national political parties on why should they not be declared public authorities and brought under the RTI Act. The bench headed by Chief Justice HL Dattu also asked the Union government and the Election Commission to clarify their stand on the issue. The order came after an NGO, Association for Democratic Reforms, filed a PIL seeking court direction to make political parties more accountable and transparent. In its plea, the NGO has sought that all recognised national and regional political parties should declare details regarding all donations received by them. Currently, parties do not have to declare donations of less than Rs 20,000.
High Court comes to Priyanka Vadra's rescue, bars SIC from disclosing information about Shimla land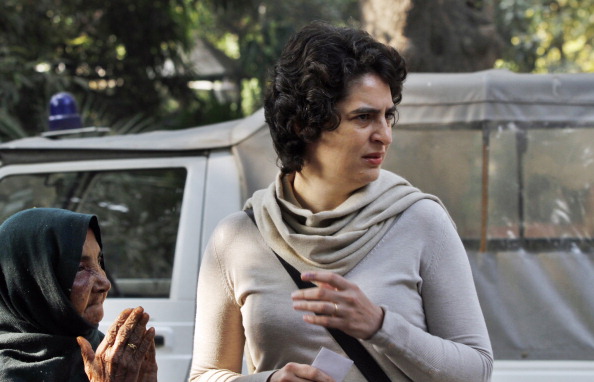 The Himachal Pradesh High Court has stayed the State Information Commission (SIC) order to disclose information related to Priyanka Vadra's land at Chharabra, 13 km from Shimla. The SIC had recently directed Shimla's Deputy Commissioner, to disclose information about Priyanka's land, in response to an RTI filed by activist Devashish Bhattacharaya. However, Priyanka's lawyers informed the High Court that they had opposed the disclosure of the information on grounds that revealing information about her property will put her life at risk.
India's $20 billion food welfare plan to allow access to cheap rice and wheat
The Central government will roll out a $20 billion food welfare plan by December 2015, allowing a large number of people access to cheap rice and wheat. Consumer Affairs, Food and Public Distribution Minister Ramvilas Paswan has said that the National Food Security Act (NFSA) will be implemented by December this year. The NFSA had been approved by the previous government in 2013 and the states had to implement it within a year. However, just 11 states could introduce the plan but now the rest will do so.
Lalitgate: Vasundhara had recommended Lalit Modi for a Padma Award in 2007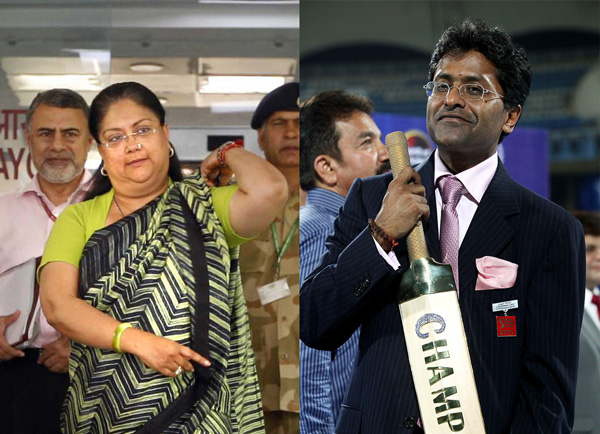 Rajasthan Chief Minister Vasundhara Raje's connections with former IPL chief Lalit Modi run deep. Dainik Bhaskar has reported that the Rajasthan Chief Minister had recommended Modi for the Padma Awards in 2007. The government had recommended him for his vast business empire and contribution to the development of cricket in Rajasthan. Raje is under attack for her links with Modi for providing an affidavit to enable him to travel in Europe as well as for Modi's investment in her son Dushyant Singh's company.
CBI registers case against activist Teesta Setalvad and husband Javed Anand over foreign funds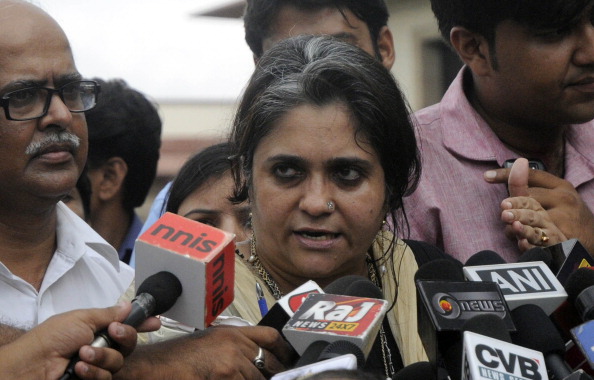 The CBI has registered a case against civil rights activist Teesta Setalvad, her husband Javed Anand, businessman Gulam Mohammed Peshimam and Sabrang Communications for receiving foreign funds, without registration or prior permission of the government. The agency filed the case after the Home Ministry asked it to investigate irregularities in the Foreign Contribution Regulation Act (FCRA) violations. Earlier, the Home Ministry had served a notice to Teesta's two NGOs, seeking response to the alleged violations. The human rights activist has had a running battle with the Gujarat government since the 2002 riots.
Finally, 'acche din' are here: National minimum wage raised to Rs 160 per day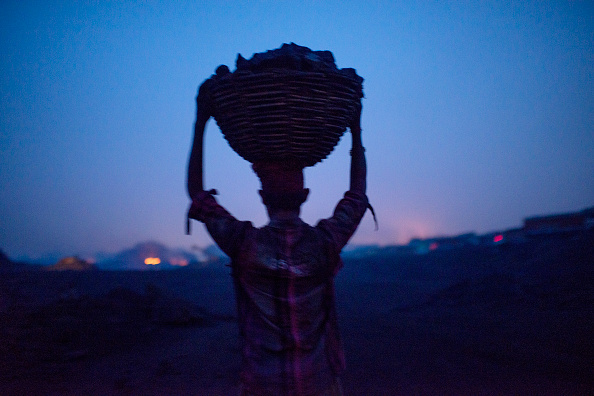 The minimum wage has been raised from Rs 137 per day to Rs 160 per day. The labour ministry has sent a letter to all states, urging them to take steps for the fixation of the minimum wage rates for all scheduled employments at Rs 160 per day. Union Labour Minister Bandaru Dattareya said the wage rate has been revised to set a uniform minimum wage structure, which currently varies across the country. The wage rate is reviewed by the Central government based on the movement of the Consumer Price Index for industrial workers, and the last revision took place in 2013 when it rose from Rs 115 per day to Rs 137 per day.
Defiant Shivraj Singh Chouhan insists Vyapam is not a 'crisis', therefore will not step down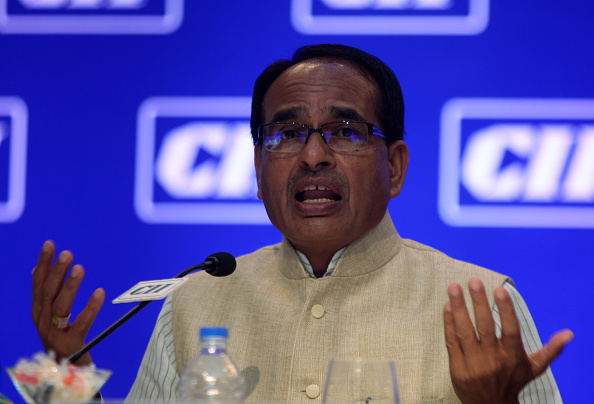 "This is not a crisis for me," Madhya Pradesh Chief Minister Shivraj Singh Chouhan said in an interview to NDTV. He has also refused to resign, despite overwhelming criticism in the Vyapam case, which has now seen around 45 mysterious deaths. Chouhan said, that by asking for a CBI inquiry, he has actually yielded to the wishes of the public. Since 2013, after the Vyapam scam broke out, also called the admission and recruitment scam, it has been investigated by a Special Investigation Team of the state police. However, all this time the MP Chief Minister had stoutly resisted calls for a CBI probe. But with the recent high profile deaths of a journalist and the dean of a medical college, and calls for his resignation becoming louder, Chouhan had to give in for a CBI inquiry.
Source: NDTV
Greece gets 48 hours to choose between humanitarian collapse or accept bailout deal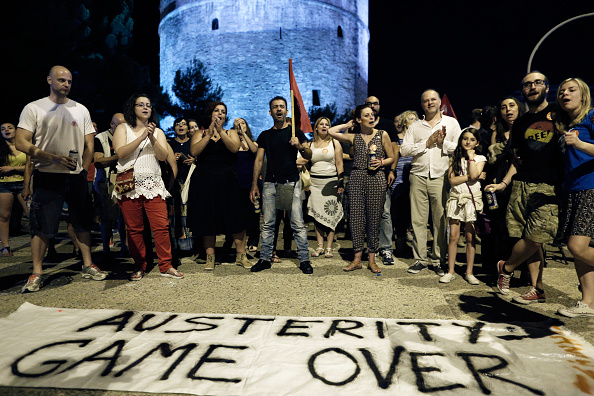 On 7 July, European leaders decided to give Greece 48 hours for a bailout deal with its Eurozone creditors. The Greek government was unable to present its bailout proposals on Tuesday and is likely to do so on Wednesday now. If Greece does not accept the deal, it will have to face a banking collapse, humanitarian strife and an exit from the Eurozone. A non-acceptance will also force the 28 European Union leaders to hold an emergency meeting in Brussels on Sunday.
Madhya Pradesh High Court refuses Chief Minister's plea for CBI probe into Vyapam scam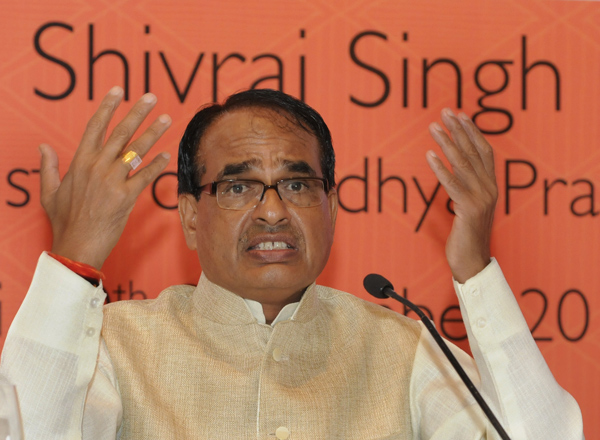 The Madhya Pradesh High Court has refused to hear Chief Minister Shivraj Singh Chouhan's application for a CBI inquiry into the Vyapam case saying that a similar plea was pending before the Supreme Court. The high court said that no decision will be taken till the Supreme Court hears the matter. Chouhan had said On Tuesday that he would request the high court to order a CBI inquiry into the scam. However, just before the CM had agreed for a CBI inquiry, the Supreme Court too had agreed to hear at least four petitions, including one by Congress leader Digvijaya Singh for a CBI investigation into the Vyapam scam. The apex court had fixed 9 July for hearing the petitions.
Prime Minister Narendra Modi reaches Russia on three-day visit for back-to-back summits - BRICS and SCO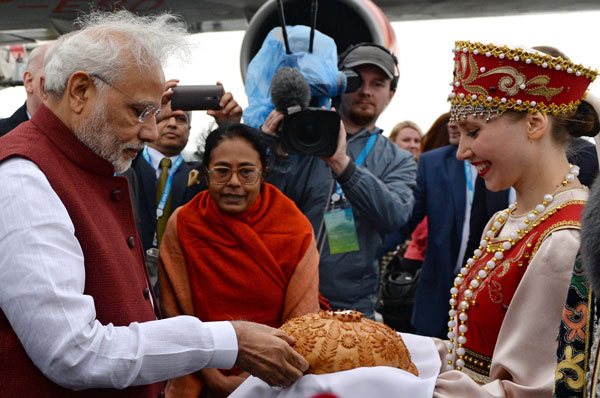 Prime Minister Narendra Modi has arrived on a three-day visit to Russia to attend two key summits - BRICS, and later the Shanghai Cooperation Organisation (SCO). The five-member countries of BRICS - Brazil, Russia, India, China and South Africa, will launch the New Development Bank (NDB) with a $100 billion reserve. The NDB will be headed by noted Indian banker KV Kamath. The other summmit, SCO is equally important as India is likely to be formally inducted into the SCO grouping. Modi is also expected to hold bilateral meetings with Chinese President Xi Jinping and Pakistan's Prime Minister Nawaz Sharif.
Drop 'adhinayak' from the National Anthem as it praises the colonial rulers, says Rajasthan Governor
Speaking at the convocation ceremony of Rajasthan University, Governor Kalyan Singh, said that he wants 'adhinayak' dropped from the National Anthem. He said that 'adhinayak jai ho' was to praise the English rulers of the time and can be dropped now. He also wants the word 'mahamahim' (his or her excellency) dropped, as this too is a throwback to the British rule. In fact, his predecessor, Margaret Alva also had dropped the term 'her excellency', calling it archaic. Rajasthan University convocation ceremony gave out 25 lakh degrees that had been pending over the past 25 years.
India-Africa Summit: Government to hire luxury vehicles, fine rude drivers
As the countdown for the third India-Africa Summit begins, the government is looking to hire around 300 luxury vehicles for the visiting African leaders and officials. Officials have also devised unique guidelines to ensure quality services by car companies. A Rs 200 fine will be levied if the car smells and the seats are not clean. Another penalty of Rs 2,000 will be levied in case the car arrives more than 15 minutes late.
The third India-Africa Summit will be held in New Delhi from 26 October 2015, for which the government is looking at hiring only Mercedes, BMW, Audi and the high-end Toyota cars for the Presidents, Prime Ministers and Foreign Ministers of the 54 African countries.
A 17-year-old from Jammu and Kashmir wins the Urdu Cultural Academy award
The National Urdu Cultural Academy has named Munawar Ali Hussainy, a 17-year-old from Jammu and Kashmir, as the 'Poet of the Year' for 2014. Hussainy was awarded for his poem 'Zulm Ka Mara', a 20-stanza poem that describes the life and death of children across the Muslim world. The poem sketches the conflict-hit life in Jammu and Kashmir, Palestine, Myanmar and Syria. The Srinagar resident has been writing poems in Urdu since childhood and, also writes short stories in English.
39 activists killed, 275 harassed for seeking information through RTI says CHRI report
Standing up for rights has never been easy. The Right to Information (RTI) shows this through raw data. In the 10 years that the law has been in existence, 39 activists have been murdered and 275 harassed. Harassment actually means, that these 275 people have been threatened or assaulted for seeking information. NGO, Commonwealth Human Rights Initiative (CHRI), which collated the data, also says that governments are diluting the efficacy of the RTI by not filling up the vacancies, and more importantly by not notifying the whistle-blowers bill. The law has been effectively used by activists, journalists and even common people to expose corruption and speed up decision-making.
Over 3,000 missing children rescued from Delhi railway stations in three years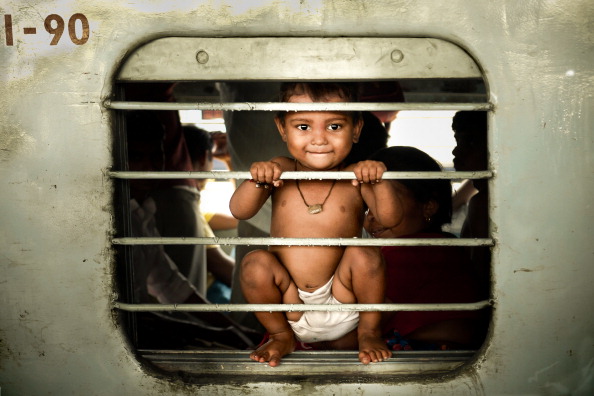 Delhi's railway stations play home to scores of missing children as the stations are a small township, complete with amenities like shelter, cheap food and water, toilets and fans. In the last three years, 3,321 children have been rescued from the New Delhi and the Old Delhi Railway Stations. Children have gone missing, as some got lost, others fled homes while many left their slums, to live on the railway stations. The railway police has been trying to unite the children with their families, while some are handed over to an NGO. DCP Sanjay Bhatia says: "We have given a space to the NGO to teach the missing kids at a room inside our police station. A summer camp was also organised for the such children last month."
Source: Hindustan Times
40 NGOs write to BRICS to not copycat failed Western economic models for the new bank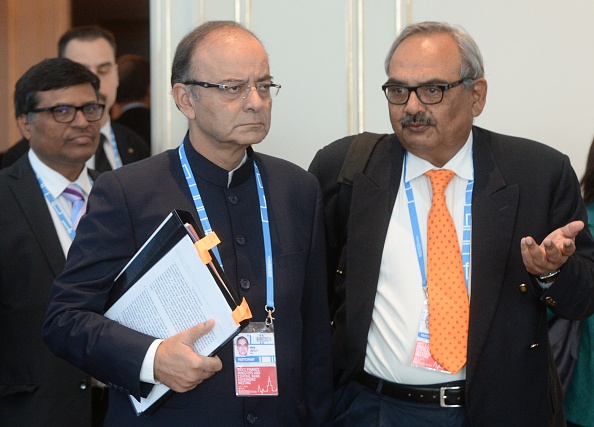 Even as the five BRICS nations - Brazil, Russia, India, China and South Africa meet in Ufa, Russia, to launch the New Development Bank (NDB), over 40 civil society organisations and social movements have sent an open letter to their governments to break away from the failed development models of the West. They have strongly urged the leaders of the five nations to usher in something new. The letter lays out four principles for a new development model - Promote development for all; Be transparent and democratic; Set strong standards and make sure they are followed and Promote sustainable development. The letter says that the existing development model is one that favors export-oriented, commodity-driven strategies and policies which are socially harmful, environmentally unsustainable and have led to greater inequalities between and within countries.