Deve Gowda on hunger strike, wants parliamentary discussion on farmers' suicide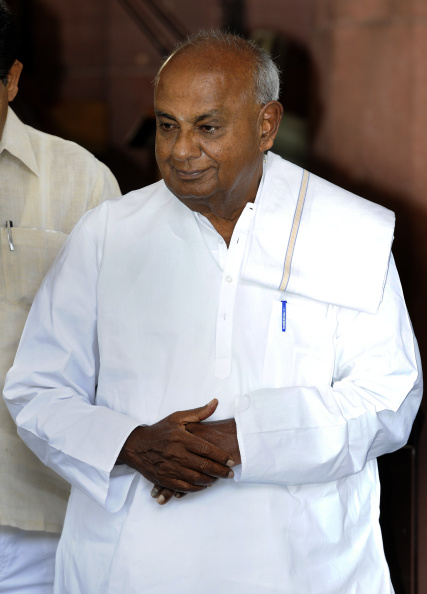 Former prime minister HD Deve Gowda went on a hunger strike in New Delhi demanding a discussion in parliament on the farmers' suicide in the country. Gowda said that his hunger strike will continue till a discussion takes place on the issue of farmers' suicide in parliament. Sitting at Jntar Mantar, he is being provide support by party MPs, MLAs, and also Samajwadi Party supporters. Gowda also heavily criticised Union Agriculture Minister Radha Mohan Singh's reply in parliament on farmers' suicides, saying it was one of the worst statements made by the Agriculture Minister.
Lausanne-based Court of Arbitration for Sport gives landmark ruling in Dutee Chand case
The Lausanne-based Court of Arbitration for Sports (CAS), 'partially' upheld Chand's appeal against the International Association of Athletics Federations (IAAF) ruling which had barred her from competitions as she had excess male hormones. The IAAF debars female athletes with hyperandrogenism - excessive but naturally occurring testosterone - from competing in the female category. Consequently, the Athletics Federation of India removed Chand's name from the team for the Commonwealth Games. However, she decided to move CAS over hyperandrogenism, which has now 'partially' upheld Chand's plea allowing her to compete for two years. CAS simultaneously asked the IAAF to come up with scientific evidence in two years that women with hyperandrogenism are at an advantage.
Firebrand Hindutva leader Sadhvi Prachi arrested over call for Mahapanchayat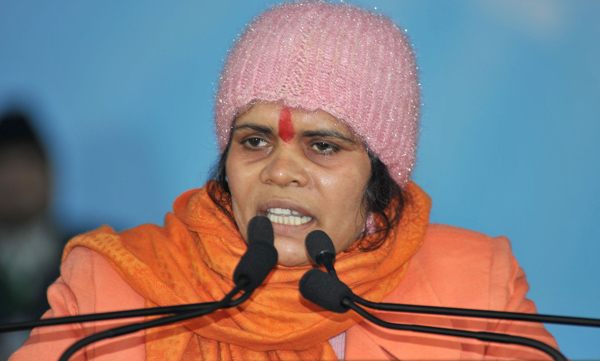 Hindutva leader Sadhvi Prachi was arrested on Monday while she was on her way to hold a Mahapanchayat on the eve-teasing issue in Paharpur village. The district administration had denied permission for the Mahapanchayat and had put up barriers but the Sadhvi managed to reach the village. She was arrested from a temple in Paharpur village. Sadhvi Prachi had given a call for the Mahapanchayat following reports that some 100 girls had stopped going to school in Paharpur and adjacent villages because of eve-teasing and failure of police to check it. SP (Rural) Brijesh Srivastava, however, said seven eve teasers had been arrested.
Finance Ministry to launch 'Project Insight' to nab tax evaders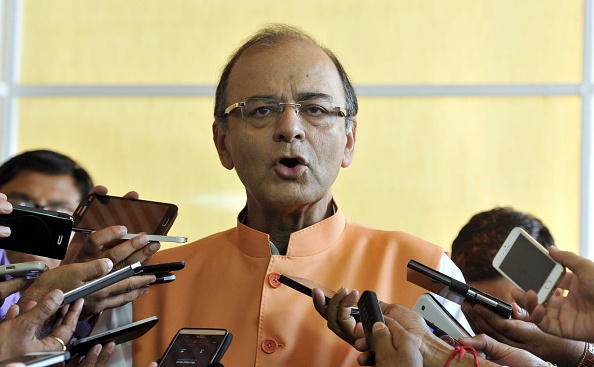 'Insight' is a technology-based flagship project by the Finance Ministry to widen the tax base by identifying evaders. The ministry has floated a tender worth over Rs 150 crore to buy data analytics software and infrastructure. The project is also expected to rank tax evaders based on the amount of tax that could be recovered, so that the authorities go after the highest value targets first. The project will track the Permanent Account Numbers being quoted on financial transactions and tally them with income tax filings.
Source: The Economic Times
President, Prime Minister pay homage to former President Kalam at Delhi airport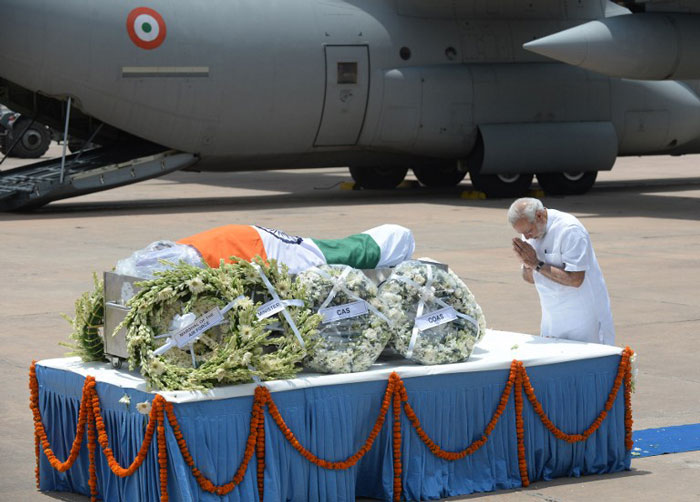 President Pranab Mukherjee, Prime Minister Narendra Modi, Defence Minister Manohar Parrikar and the three service chiefs paid homage to former president APJ Abdul Kalam at the Palam airport. Later, his body was taken to 10 Rajaji Marg, his official residence. Condolences also came in from the Afghan President and the Bhutanese King. The former president would be given a State funeral in Rameswaram, his birth place in Tamil Nadu, on 30 July with full military honours. Kalam, 83, had a massive cardiac arrest and had passed away on Monday evening while delivering a lecture at IIM Shillong. President Pranab Mukherjee said: "His warmth, humility and simple ways endeared him to one and all. He had a special love for children and sought to constantly inspire the youth of our country through motivational speeches and personal interaction." Modi tweeted: "Dr. Kalam enjoyed being with people; people & youngsters adored him. He loved students & spent his final moments among them."
SC constitutes three-judge bench to hear Yakub Memon's petition after judges disagree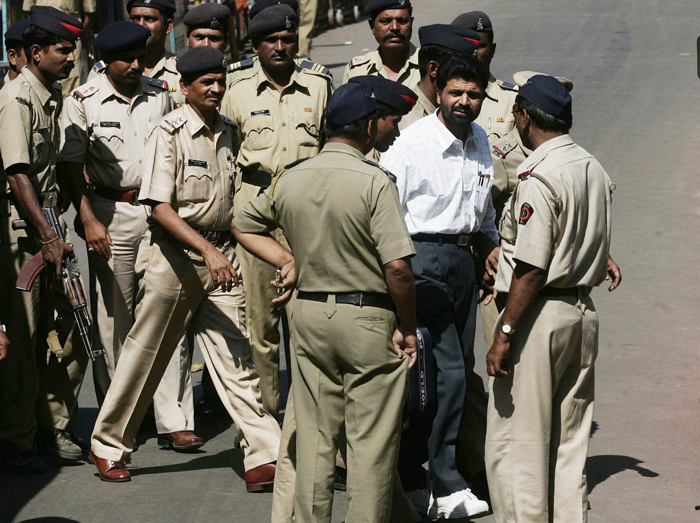 Chief Justice of India HL Dattu has constituted a three-judge bench to hear afresh Yakub Menon's petition over his death warrant. Earlier during the day, Justice AR Dave had dismissed Memon's plea while Justice Joseph Kurian had stayed his death warrant, after which the bench referred the matter to Chief Justice HL Dattu to take an urgent call in view of the divergence of opinion. Memon had claimed in his plea that he was suffering from schizophrenia since 1996 and has remained behind bars for nearly 20 years - more than a person serving life term has to spend in jail. He had sought commutation of death penalty, contending that a convict cannot be awarded life term and the death sentence for the same offence.
Gurdaspur attack seen as intelligence failure, GPS points out at Pakistan link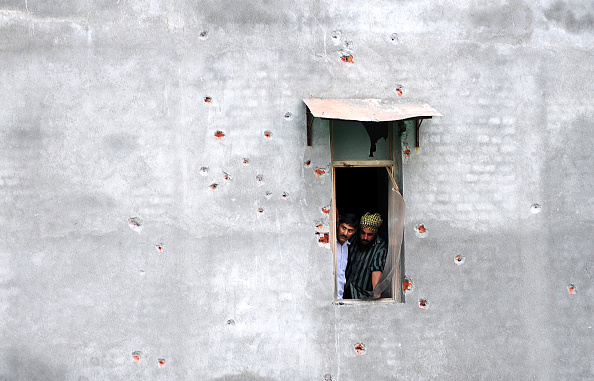 The global positioning system (GPS) sets recovered from the three terrorists point out to a Pakistan link in the Gurdaspur attack. The sets showed that the terrorists had moved from Shakargarh area in Pakistan along the India-Pakistan border on Sunday and entered India. The attack is being looked at as an intelligence failure because the Punjab Police had been provided inputs of a terror attack very recently. The counter operation too showed inadequate equipment and poor preparedness of the state police in dealing with well-trained terrorists. The policemen battled with self-loading rifles and without the safety of bulletproof jackets. Even the Punjab Police SWAT, or Special Weapons and Tactics, wore no helmets.
Seven-day mourning for Kalam: last rites to be held in Rameswaram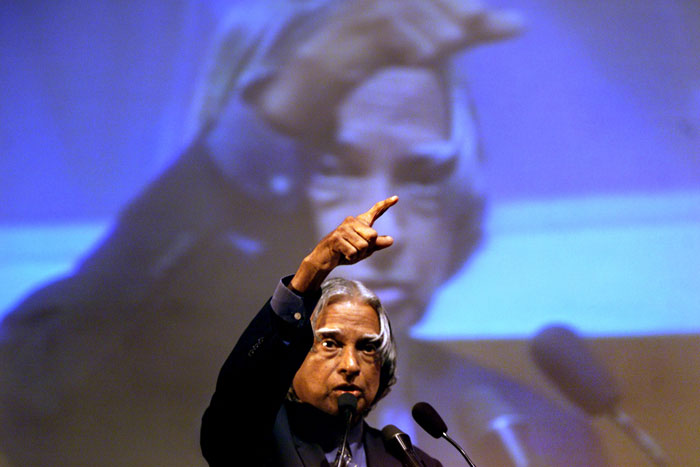 Both Houses of parliament were adjourned for the day after MPs observed silence as a mark of respect for former President APJ Abdul Kalam. Union HRD minister Smriti Irani declared that the Rashtriya Avishkar Abhiyan will be renamed APJ Abdul Kalam Rashtriya Avishkar Abhiyan in Kalam's memory. The funeral will be held in Rameswaram in Tamil Nadu, where he was born, after a request from his family members. In Delhi, people can pay homage at 10 Rajaji Marg. The 'missile man' had passed away on Monday evening while delivering a lecture at IIM Shillong after a massive cardiac arrest.
Dead crocodile found on Goa beach, the second one in a fortnight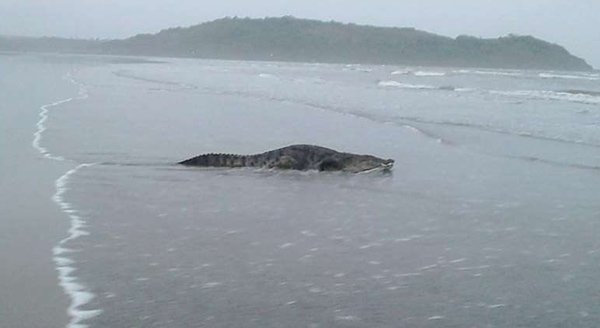 A dead crocodile in a decomposed condition was found on Goa's Miramar beach on Monday morning. This is the second spotting of a crocodile in less than a fortnight. Forest department officials said that it might have died elsewhere and got washed at the Miramar beach. The beach is located on the mouth of Goa's longest river, Mandovi and often crocodiles are washed towards the shore by tides. The fresh water crocodiles in Goa are reported to be harmless.
Detroit gets a Satanic temple with a goat-headed bronze sculpture
A Satanic organisation unveiled a controversial bronze Baphomet sculpture in Detroit at an industrial building near the Detroit River to cheers of "Hail Satan." Due to planned demonstrations, the group, which is opposed to Bible-themed displays on government land, kept the location of the unveiling of its 9-foot-tall monument secret until the last moment. Jex Blackmore, director of the Satanic Temple Detroit chapter, said the members planned to transport the sculpture to Arkansas, where the governor had signed a bill authorising a 10-Commandments-monument on the State Capitol's grounds. Local Christians protested against the temple with pastor Reverend Dave Bullock saying: "The last thing we need in Detroit is having a welcome home party for evil."
Source: The Huffington Post
Factory making fake Apple iPhones busted in China, nine arrested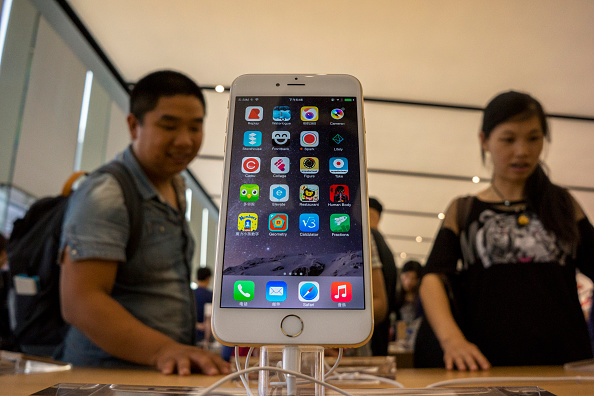 A factory which had already made up to 41,000 fake Apple iPhones has been unearthed in China and nine people have been arrested. The value of the counterfeit phones was worth $19 million. The entire operation was led by a husband and wife team on the outskirts of the Chinese capital. The discovery of the factory comes four years after fake Apple stores were found in Kunming city. Discovered by blogger BirdAbroad, the fakes were so convincing that many of the staff themselves thought that they were employed by the US electronics firm. The operation was set up in January this year.Source: BBC
Indian, Chinese millionaires leave for greener pastures, Indians prefer the UK and US
As many as 61,000 Indian millionaires left the country and settled overseas in the last 14 years, second only to China which saw an exodus of 91,000. A report by consultancies New World Wealth and LIO Global says that high-net-worth individuals (HNWIs) seem to be choosing Britain, particularly London, followed by the US, Singapore, Australia and Hong Kong for settling down. Despite the large-scale departure of millionaires, India still has the tenth-largest number of millionaires at 2,26,800, while China stands fifth with 6,08,500. The US tops the list with 4,105,000 millionaires. The study looked at immigration data from 2000 and 2014 for applications seeking a second citizenship or change of permanent residence.
SP's Abu Azmi wants coastal road named after Kalam, just like the Shiv Sena wants it for Balasaheb
Samajwadi Party MLA, Abu Asim Azmi demanded on Tuesday that the proposed coastal road in Mumbai be named after Dr APJ Abdul Kalam. He is wading into a controversy as the Shiv Sena has been demanding that the road be named after the late Balasaheb Thackeray. Earlier this month, BMC mayor Snehal Ambekar had written a letter to Chief Minister Devendra Fadnavis, saying: "The coastal road should be named after the honourable Hinduhriday Samrat Shiv Sena Pramukh Balasaheb Thackeray. Mumbaikars were promised a coastal road in 2012 civic election manifesto released under the leadership of Balasaheb Thackeray." However, as of now, just one segment of the coastal road - the Bandra-Worli Sea Link, has been built.
Frequent cloudbursts in July give disaster management authorities a scare in J&K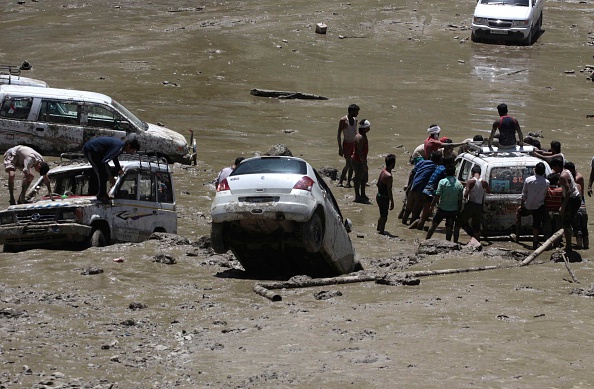 With eight incidents of the extreme weather phenomenon taking place in Jammu and Kashmir in July, the state authorities are feeling rather uneasy. Eight people have lost their lives and scores have gone missing. According to a study, the high impact areas in J&K prone to cloudburst are Budgam, Leh, Udhampur, Ramban, Doda, Reasi, Bandipora, Kulgam, Rajouri and Srinagar districts. Disaster management experts in the state say that cloudbursts cannot be predicted. But they point out that the Himalayas are prone to global as well as local climate change events which lead to frequent cloudbursts as well as extreme weather phenomenon like flash floods.
UNICEF says Nepal children at high risk three months after earthquake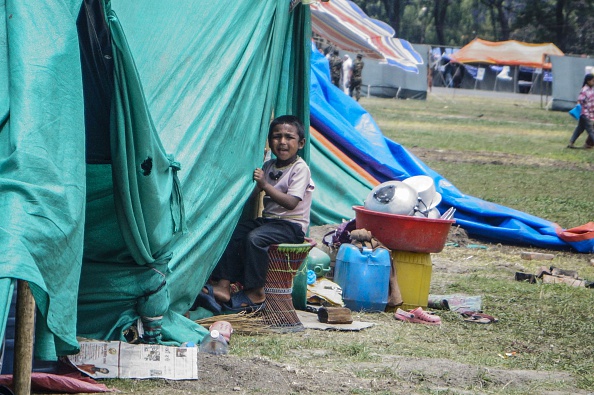 The United Nations's Children Fund (UNICEF) has said that Nepalese children continue to face multiple risks as their families have been pushed deeper into poverty after the 25 April earthquake. The UN agency says that more than 10,000 children have been identified as acutely malnourished, including more than 1,000 with severely acute malnutrition. Over 200 children remain without a parent or caregiver, and more than 600 have lost one or both of their parents to the quakes. It adds that about one million children continue to live in areas which are at high risk of landslides and floods, particularly during the rainy season. Over 32,000 classrooms have been destroyed and nearly 900,000 houses have been damaged or destroyed.
FTII may offload 50 contractual employees, many technical assistants
The Film and Television Institute of India (FTII) is likely to ask about 50 of its contractual employees, including production personnel, technical assistants and faculty members, to stop reporting to work from 1 August. The institute plans to 'temporarily discontinue' the services of the contractual staffers as it cannot pay them and also because all academic and production activities have stopped due to the student strike. FTII Director Prashant Patrabhe held a meeting on Monday to discuss the proposal. Among the 150 contractual employees are technical staffers like light boys, camera attendants, electricians; craftsmen like carpenters, painters; faculty members including assistant professors, associate professors, professors and even one of the two deans.