Pakistan gets ready for talks, prepares dossier on India's involvement in terror activities
Pakistani National Security Advisor Sartaj Aziz has reportedly confirmed that Pakistan has prepared a dossier on India's alleged role in instigating terror activities in Karachi and Balochistan. This dossier will be handed over to his Indian counterpart Ajit Doval when the two meet in Delhi next month. During their meeting, both the NSAs are likely to discuss all issues related to terrorism. The road to NSA-level talks was paved for by Prime Minister Narendra Modi and his counterpart Nawaz Sharif in Russia on 10 July where the two decided to revive the stalled dialogue process and quicken the Mumbai attack case trial.
Golfer Shubham Jaglan does it again, wins his second title in as many weeks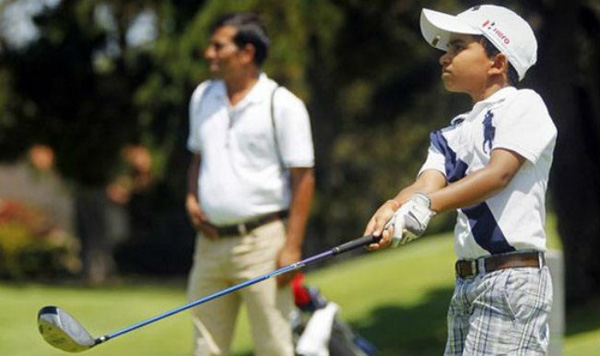 Ten-year-old Indian golfer Shubham Jaglan, the son of a milkman from rural Haryana, won his second junior world golf title in as many weeks. This time he won the International Junior Golf Academy's world stars of junior golf tournament in Las Vegas on Thursday. His mother Anjali said: "I am really happy that Shubham has won his second world title in a row." Just last week he had won the Junior World Golf Championship title in San Diego. Jaglan is being coached by former golfer Nonita Lall Qureshi since he was seven-years old. Jaglan, who began playing golf from the age of five and has already won over a 100 tournaments.
Pakistan's ISI tried to tap international web traffic through underwater cables, claims NGO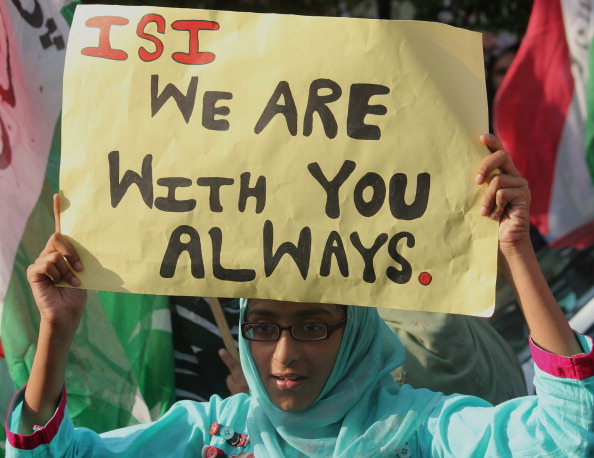 British NGO Privacy International has claimed that Pakistan's Inter-Services Intelligence (ISI) tried to access data from 'landing sites' passing through Karachi. The NGO says that Pakistan was in talks with a European company in 2013 to acquire the technology to access global internet traffic that would have rivalled "some of the world's most powerful surveillance programmes" including those of the US and UK. However, Privacy International could not confirm whether the deal with the European company materialised or not. On the other hand, leaked top-secret documents appear to show that the British intelligence have gained access to almost all of Pakistan's internet users.
Barack Obama visits his father's land, sends Kenyans into raptures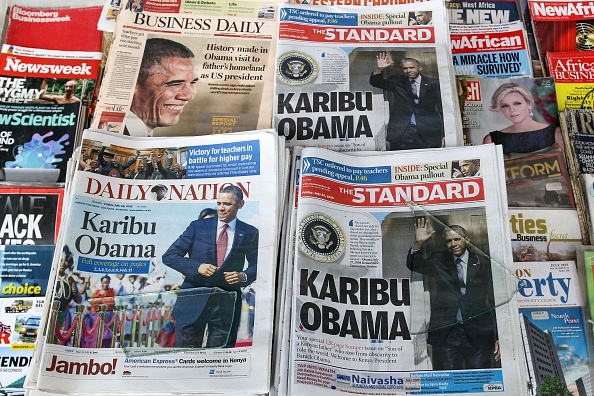 US President Barack Obama visited Kenya - his father's country, fulfilling the hopes of millions of Kenyans, who consider him a local son. He was accorded a hero's welcome as US and Kenyan flags lined the main road from the Nairobi airport, and billboards heralded Obama's trip. Obama, who was received at the airport by his half-sister, met with three dozen family members, including his elderly step-grandmother. Though the focus of the visit has been more on Obama's roots and his Kenyan family, the White House has been proclaiming the visit as an entirely US-Kenyan bilateral where, Obama will take forward trade and economic issues, besides security and counter-terrorism cooperation.
Delhi LG chides Kejriwal, relents over the appointment of new DCW chief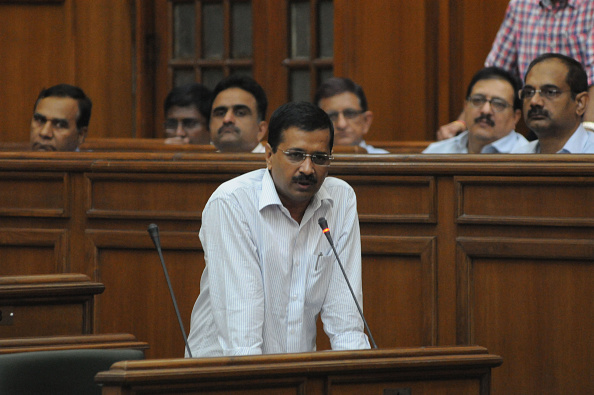 In the continuing battle between Delhi LG Najeeb Jung and Chief Minister Arvind Kejriwal, Jung has said that he has never tried to negate the authority of the chief minister. At the same time, he also criticised Kejriwal for making "inappropriate" references to the Prime Minister. However, Jung added that he would have no hesitation in confirming Maliwal's appointment but said that the file was not properly processed. Sounding conciliatory in his letter to Kejriwal, the LG said his intent was to give the Chief Minister "full cooperation" to ensure the success of the AAP Government.
Two hours of social media everyday may lead to poor mental health among teens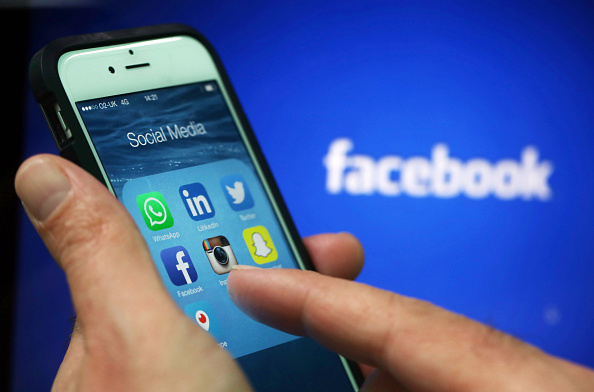 A Canadian study on students in grades 7-12 says that teenagers spending two hours everyday on Facebook, Twitter or Instagram may be at risk of poor mental health, high psychological distress and suicidal thoughts. Researchers Hugues Sampasa-Kanyinga and Rosamund Lewis from the Ottawa Public Health, said that adolescents who spend considerable time on social networks also reported an unmet need for mental health support. They also found that 25 per cent students reported using social networking sites for more than two hours daily. The study added that because teenagers are on the social media, it also becomes the right place for public health providers to reach out to the vulnerable people and provide them support.
Artists, volunteers and students give Karachi a colourful make over, add a positive tinge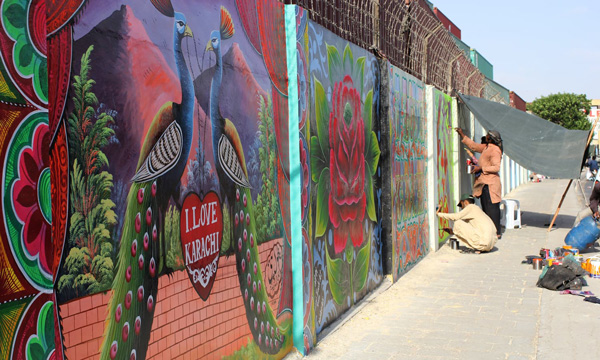 The walls of Pakistan's port city and biggest metropolis, Karachi, have long been smeared with bloodstains of murder victims, hate graffiti and quack cures for erectile dysfunction. But now, artists are painting the walls with cheerful designs under the 'Reimaging the walls of Karachi' project, hoping to create a more positive outlook for its 20 million inhabitants. In recent years, Karachi has seen a phase of extortion, murder and kidnapping - for religious, criminal, ethnic and political reasons. NGO I Am Karachi aims to repaint walls in nearly 1,600 places - right from warehouses to schools and flyovers to underpasses.
New capsule shells to offer choice of vegetarian or non-veg casing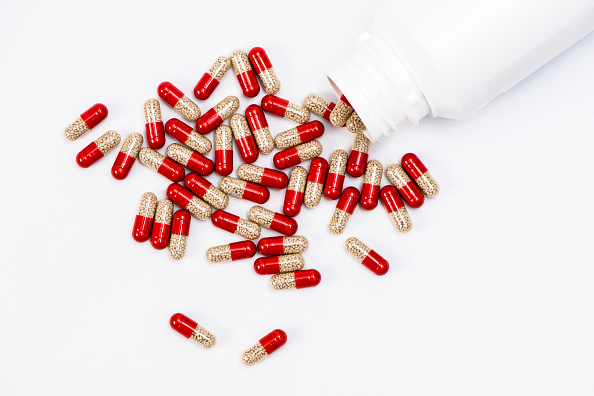 A news report in The Indian Express says that a scientific committee will firm up a decision on 25 July, to allow drug manufacturers to choose between capsule shells made of cellulose, which is derived from plants, instead of gelatin, an animal product. This has been necessitated not just because of religious, cultural and personal issues but also because of strict regulations over the use of animal-derived gelatin requiring the absence of bovine spongiform encephalopathy or, the mad cow disease. This is also possible now because several capsule shells made of cellulose have come into the market.
Ease of banking: HDFC rolls out handheld 'micro-ATMs' and pushes up transactions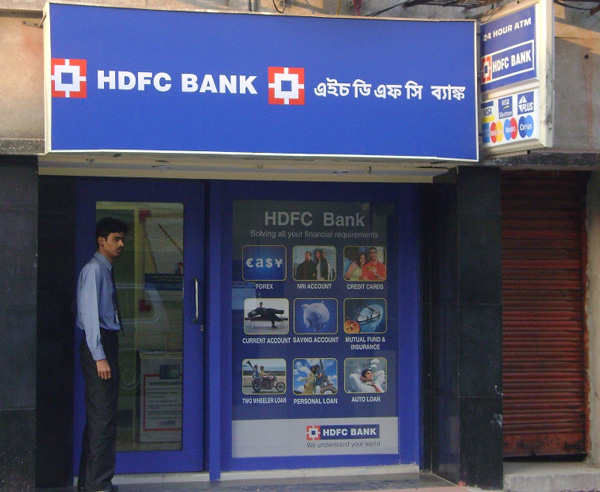 The HDFC Bank has rolled out nearly 1,550 handheld machines across the country overcoming the viability problems of setting up ATMs in rural areas. The micro-ATMs are now witnessing transactions of about Rs one crore per month in rural India. Besides normal banking transactions like cash withdrawal and deposits, account statements, disbursement of pre-approved loans and several other banking transactions, the micro-ATMs are also capable of biometric verifications using Aadhaar, including instant e-KYC for customers. Usually, the customers are informed about a prefixed time and location, where people gather and carry out their transactions.
Mobile app to help Kumbh devotees locate public toilets in Nasik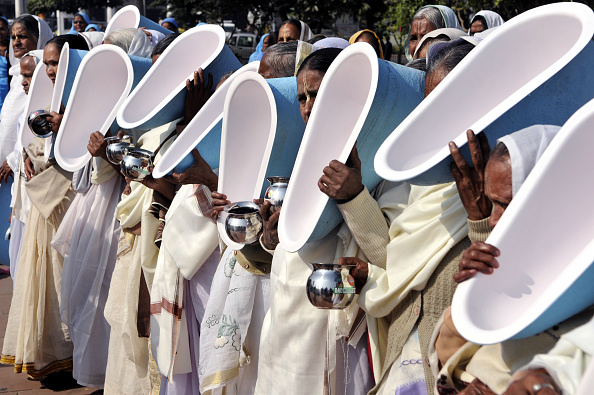 A Mumbai-based digital marketing agency has come up with a mobile application which can help pilgrims locate public toilets in extremely crowded areas at the ongoing Kumbh Mela in Trimbakeshwar and Nashik. The PeeProvider, will also assist devotees in accessing clean washrooms on busy streets during the Kumbh. The district administration is expecting over one-crore people to attend the Kumbh over the next three months and has built public toilets and installed portable toilets in both the towns on the bank of river Godavari. The app also allows one to rate the toilets according to cleanliness and hygiene.
Health ministry, UNICEF launch awareness campaign to control childhood diarrhoea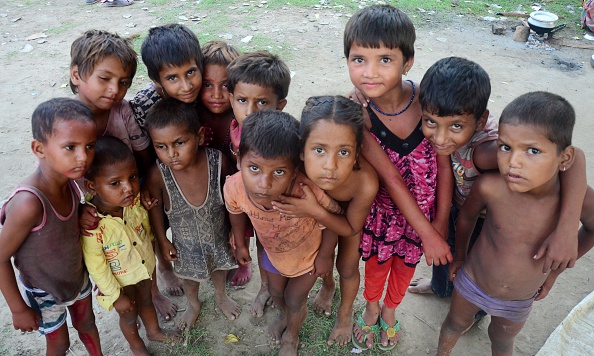 The Union Health Ministry has launched an awareness campaign to ensure zero child deaths with a view to controlling childhood diarrhoea. The infection takes the lives of nearly 1.4 lakh children every year in the country. The awareness campaign, Intensified Diarrhoea Control Fortnight (IDCF) will be observed from 27 July to 8 August. UNICEF said childhood diarrhoea is associated with lack of nutrition, poor hygiene and healthcare, poor access to clean water and sanitation. The government also plans to include Rotavirus in its immunisation programme that covers about 13.5 crore children. The IDCF campaign also saw the launch of a mobile application to monitor data coming from the whole country.
Japanese Encephalitis claims 52 lives in Assam, over 318 test positive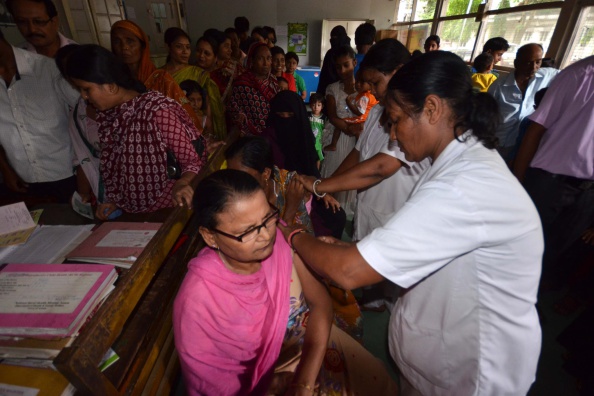 Fifty-two people have died and 318 have tested positive for Japanese Encephalitis (JE) in Assam with the disease assuming alarming proportions. Among the worst affected districts are Dibrugarh, Tinsukia, Sibsagar, Golaghat, Dhemaji and Kamrup (rural). According to health officials, cases of acute encephalitis, different from JE, are also coming up in some districts. Meanwhile, the health department has taken up various initiatives to control the spread of JE and para-medical staff has been sent to the affected places. Fogging too has been increased in both urban and rural areas.
Bengaluru citizens' group mounts pressure on authorities to clean up foaming city lakes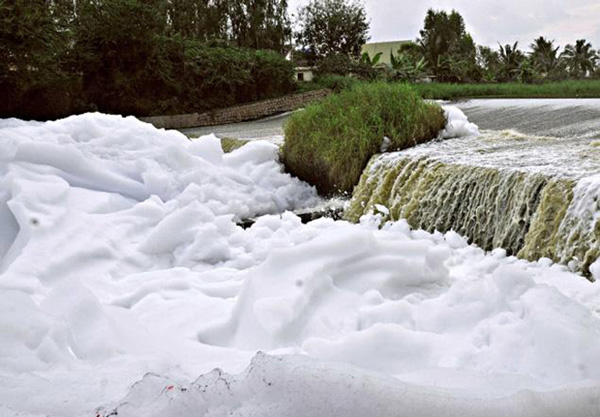 With no action on ground to clean up the highly polluted Bengaluru lakes, a citizens' group has stepped into the ring. Earlier this year, there was a big hullabaloo after the Varthur and Bellandur lakes in Bengaluru started spewing foam and, later caught fire due to the presence of inflammable chemicals. However, as no action was taken by authorities to curb pollution in the lakes, a citizens group, Whitefield Rising is mounting pressure on local authorities to rejuvenate the lakes. The group found that lack of coordination between the Bangalore Water Supply and Sewerage Board (BWSSB) and other agencies, as well as lack of funds is hindering the clean-up.