If DMK voted to power, banning liquor will be the first task: M K Stalin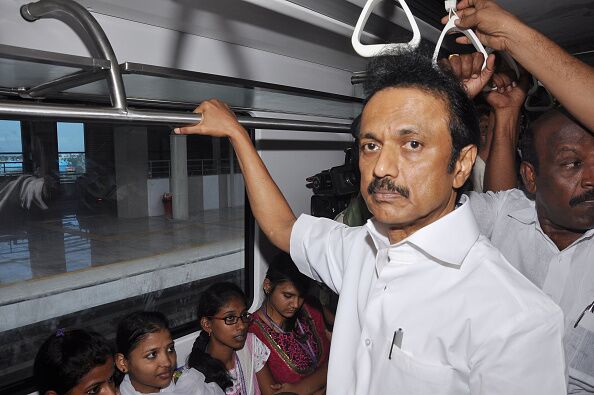 Amid intensifying demand for the prohibition of alcohol in Tamil Nadu, DMK treasurer M K Stalin said that banning liquor would be his party's first goal, if voted to power. "I would like to stress this and make it categorical. As soon as DMK assumes power, as a first task we will implement prohibition, we will do it," Stalin said. Elections for the state assembly are scheduled to be held by April next year.
Apart from DMK, the entire opposition including MDMK, MMK and VCK, also back prohibition activists. The demands for prohibition intensified after the death of Gandhian activist Sasi Perumal during an anti-liquor agitation on 31 July in Kanyakumari district.
AAP MLA Alka Lamba booked for trespassing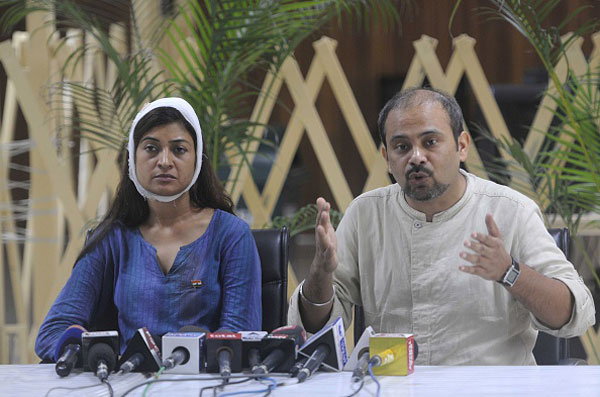 On 10 August, a day after she was attacked during an anti-drug drive in a North Delhi market, AAP MLA Alka Lamba was booked for trespassing and causing damage to property. This was after a video clip emerged in which she was seen vandalising shops along with some of her supporters.
A case has been registered against Lamba at Kashmere Gate police station under Sections 451 (trespass), 427 (mischief causing damage), 186 (deterring public servant from official duty) of IPC, based on a complaint by traders including the proprietor of the sweet shop Shiv Mishthan Bhandar, where she was hit by a stone.
The AAP has claimed that the sweet shop belongs to BJP legislator O P Sharma. On her part, Lamba filed a complaint with the Delhi Commission for Women against BJP lawmaker O P Sharma for calling her a "drug addict". AAP alleged that the BJP legislator was behind the attack on Lamba.
Porn ban: Can't peep into people's bedrooms, but ban on child porn mandatory, govt tells SC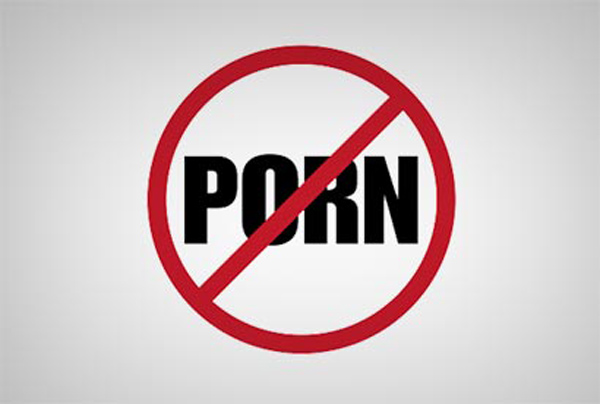 Under fire for blocking porn sites, the NDA government, on Monday, 10 August, told the Supreme Court that it does not believe in a "totalitarian" state and cannot become moral police.
The government, however, told a bench headed by Chief Justice H L Dattu that it has blocked "porn sites dealing with child pornography" and this is "standard accepted practice" across the globe
"The state cannot become the moral police. We cannot peek inside. The entire issue needs larger debate. Every computer and mobile phone have the child lock...It is difficult to stop such things at the source level," attorney general Mukul Rohatgi said.
Govt lists GST Bill for passage in Rajya Sabha today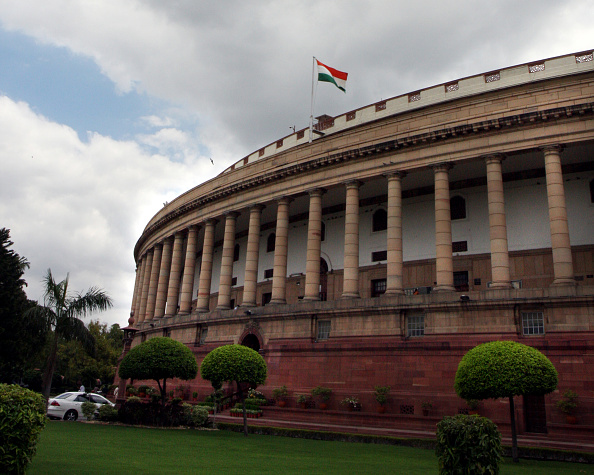 The government is expected to bring the much-awaited bill on GST for passage in the Rajya Sabha today amid possibility of Congress continuing to disrupt Parliament.
The revised list of business of Rajya Sabha said Finance Minister Arun Jaitley will move the Constitution (One Hundred and Twenty-second Amendment) Bill, 2014, incorporating recommendations made by a House Select Committee.
The Goods and Services Tax (GST), that seeks to replace all indirect taxes, with a uniform levy has already been approved by the Lok Sabha and was in last session referred to a Rajya Sabha Select Committee.
Sania Mirza to be conferred with Rajiv Gandhi Khel Ratna award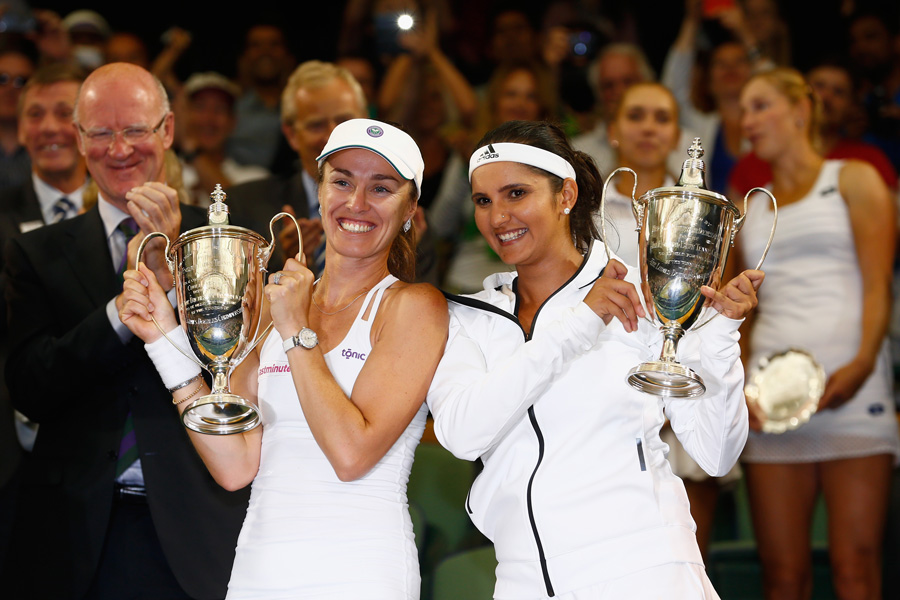 Indian tennis sensation Sania Mirza is all set to be conferred with the prestigious Rajiv Gandhi Khel Ratna award after her name was approved by the Awards Committee on 11 August.
Sania Mirza recently won her career's first-ever women's doubles Grand Slam title with Swiss partner Martina Hingis in June. She also became world number one before winning the Grass Court major.
The Awards Committe, formed by the Sports Ministry, considered Sania Mirza for India's highest sporting honour ahead of other stars including squash star Dipika Pallikal, discus throwers Vikas Gowda and Seema Punia, hockey captain Sardar Singh, and shuttler Kidambi Srikanth.
Aadhar will be optional for availing various govt schemes, says Supreme Court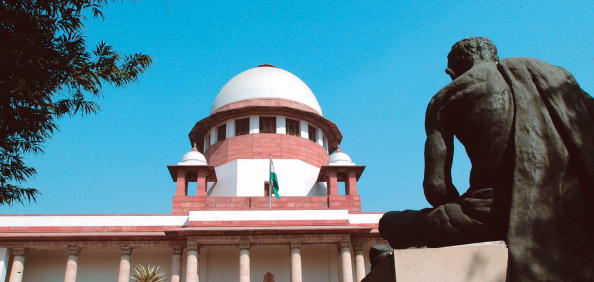 The Supreme Court has ruled that Aadhar card will be optional for availing various welfare schemes of the government. It has also asked the government to ensure that that no personal information of the holders of such cards is shared by any authority.
A three-judge bench hearing a bunch of petitions challenging the Aadhar scheme and the issue of right to privacy has referred the matter to a larger Constitutional bench.
The bench, headed by Justice J Chelameswar has also asked the Centre to widely publicize through electronic and print media that the card is not mandatory to avail government schemes.
Lucknow boy enters India Book of Records for most research papers published.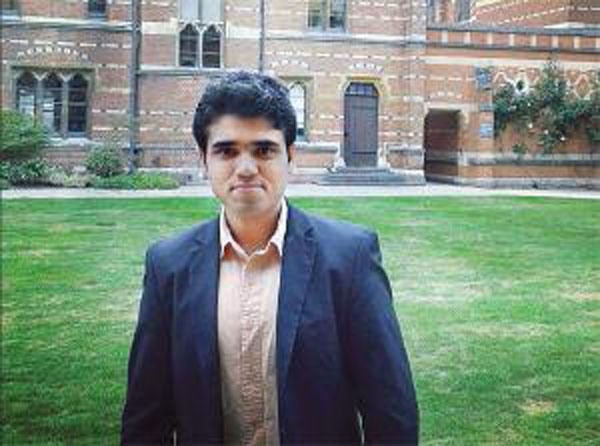 At just 19, you wouldn't expect too much of Aadarsh Mishra. But the boy from Lucknow just entered the India Book of Records for his prodigious intelligence. He has had 23 research papers published across various national and international journals.Mishra, an alumnus of Manipal University, a private engineering college in Karnataka, is currently doing a research fellowship with Oxford University.After having published his first research paper at age 17, Mishra has already been published in journals like the International Journal of Mechanical Engineering and Robotics Research.
Raj Thackeray hits out at both BJP and Salman Khan over Yakub Memon's hanging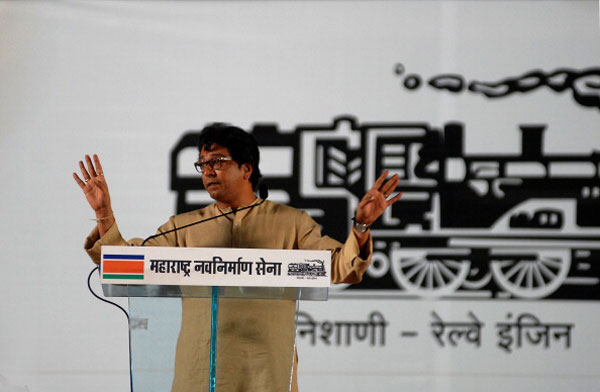 Raj Thackeray hit out at the BJP for Yakub Memon's hanging. In a speech to MNS party workers, Thackeray lambasted the BJP both at the Centre and State-level, even accusing them of wanting "riots to break out in the country".Even the media wasn't spared by Thackeray for what he believes was a drama orchestrated by the BJP and lapped up by the media.Thackeray even went on to attack Salman Khan for his tweets on the issue, calling him a "man without brains".
Air Force climbs down from Indo-UK exercise boast - no winners here
The Indian Air Force(IAF), which recently claimed to have beaten the UK 12-0 in a joint training exercise, has backtracked from the claims.Just days after claiming an "absolute" win over their British counterparts, in the recently concluded "Indradhanush" exercise held in the UK, the IAF issued a statement saying there are "no wins and no losses" in these sort of exercises.This retraction comes after RAF officials complained to a senior Indian diplomat after these reports emerged in the media. The reports, which state that India's Sukhois had beaten the technologically more advanced Typhoon fighters were, for the most part, attributed to unnamed sources.
Bangladeshi police to bloggers: "Do not cross the limit"
After the latest murder of Niloy Neel, a secular blogger who was hacked to death by religious extremists on Friday, Bangladeshi police have responded - not by arresting people - but by asking bloggers not to "cross the limit". While the Bangladeshi police are still struggling to nab a single suspect in the case, AKM Shahidul Haque, the inspector general of police had this to say to the bloggers, "Do not cross the limit. Do not hurt anyone's religious belief." Haque told "freethinkers" that hurting religious sentiments was a criminal offence. Neel's murder was the fourth murder of a secular blogger in the country in recent months.
Google restructures and gets an Indian CEO
Co-founder Larry Page announced a series of sweeping changes at the search advertising giant Google. The company has been made a subsidiary of a new, larger holding company called Alphabet. Page and co-founder Sergei Brin have shifted themselves to Alphabet where, as owners and CEOs, the two will oversee the functioning of a host of subsidiary companies, Google being the largest.
Indian Sundar Pichai has been appointed as the company's new CEO. The move is a huge step forward for Pichai who was formerly in-charge of the Chrome OS and Android projects.
814 Marathwada dams left with only 7 per cent water
The drought situation in eight districts in Marathwada region is taking a turn for worse with the water table dropping to seven per cent in all the 814 dams in the region.
The average rainfall in Marathwada is alarming with just 39.3 mm rainfall being recorded in Aurangabad district since June this year, while the lowest average rainfall of 17.5 mm being registered in Beed district.
The situation in the region is so grave that of the total 1,578 water tankers deployed across the state, 719 are being used in eight districts of Aurangabad Division alone.
As a solution to depleting water levels and acute shortage of rainfall the government conducted an experiment in cloud seeing on 6 August. Maharashtra Agriculture Minister Eknath Khadse said the experiment in cloud seeding in Ahmednagar and Beed districts has resulted in 5 mm excess rainfall.
Urbanisation in Himalayas led to water depletion in Ganga: Study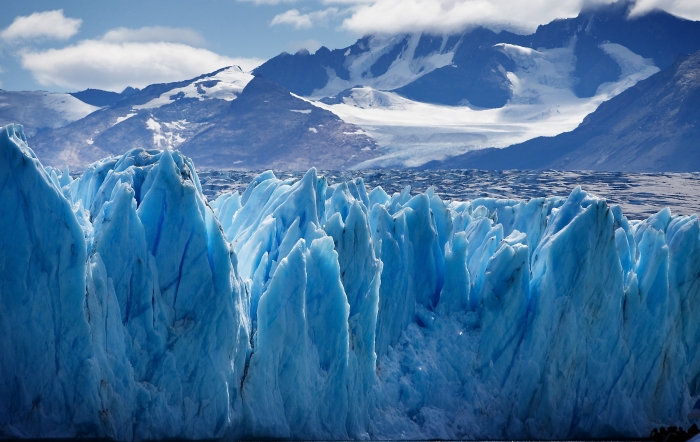 A joint study by the Australian National University, Canberra and the Kumaon University, Nainital showed urbanisation and deforestation in the Himalayas as the main reason behind water depletion in the Ganga.
According to the study, the depletion across the Himalayan region - from the Byans catchment area in Himachal to the Teesta river catchment area of Sikkim - have led to a sharp decline in available drinking water and agricultural productivity. Over 20 per cent irrigated land has been effected due to this.
319 civilians killed by militants in over 4 years in Assam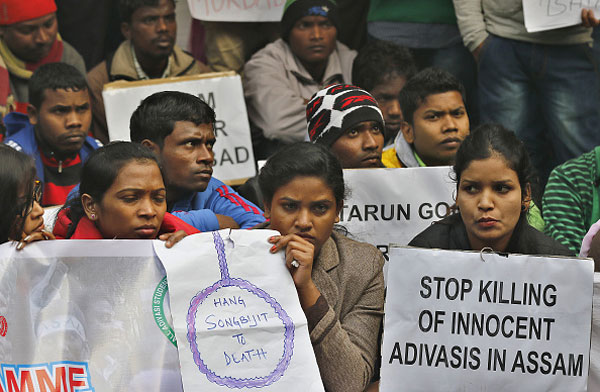 During the anti- insurgency operation in Assam from 2011 to July 31 last,at least 319 civilians were killed by militants and 336 extremists, the state Assembly was informed on 10 August.
Since the National Democratic Front of Bodoland (NDFB) sponsored violence on December 23 last year, police, army and paramilitary forces killed 15 insurgents of the underground outfit and arrested 448 of them till July 31 last, Agriculture Minister Rockybul Hussain said on behalf of Chief Minister Tarun Gogoi in reply to a query in the Assembly.
Stating there are eight active militant outfits in Assam, Hussain said 13 underground groups were in talks with the government. He was replying to a question by AGP member Kesab Mahanta.