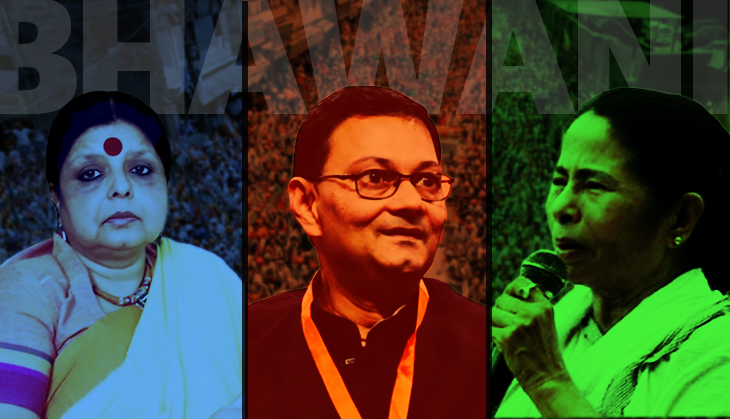 Deepa Dasmunsi has a tough task ahead of her. As the Congress candidate from Bhabanipur, she has the unenviable task of trying to beat West Bengal Chief Minister Mamata Banerjee in her backyard.
But it is not just Mamata that she has to fight against. The BJP candidate in the constituency is Chandra Bose, the grand-nephew of Netaji Subhas Chandra Bose.
Deepa spoke to Catch about the challenge, saying she was ready to give the others a tough fight. "Yes, this fight is very serious. It is a contest between political heavyweights. But my fight is for bringing democracy in Bengal. At the end of the day, it's the people who are the heavyweights in this contest," she said.
"I don't consider my opponents weak. I know it is going to be a serious contest. I have always been very vocal against Mamata and her policies and the misrule of Trinamool Congress in the past five years. But my party and I believe that I can put up a tough fight against the Chief Minister. I will not bow down, no matter what comes my way.
"There is an understanding between the BJP and the TMC. We know why the CBI investigation on the chit fund scam has stopped. It is clear to the people. So my job is doubly tough - I am fighting two faces that have come together. Actually, one is a face and the other is a mask."
Deepa , the wife of veteran Congress leader Priyaranjan Dasmunsi, has always been a staunch critic of Mamata. In fact, the contest between the two is almost personal.
During the 2014 Lok Sabha polls, Mamata had fielded Deepa's brother-in-law against her in Raiganj. Deepa ended up losing the poll in Raiganj (which Priyaranjan had represented for 10 years) by a narrow margin of 1,600 votes to CPI(M)'s Mohammed Salim.
"Mamata Banerjee's politics is very vindictive. She tries to break families and friends in the name of politics. My family and I do not represent such politics. But I will fight the Trinamool Congress till the very end," Deepa said.
Edited by Shreyas Sharma