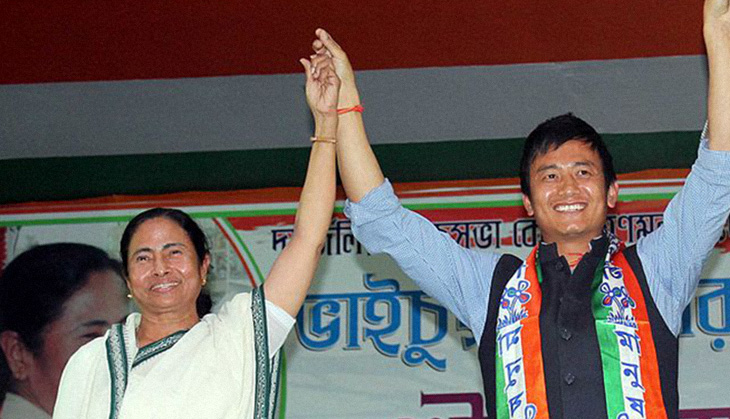 The All India Trinamool Congress (AITMC) candidate and former Indian Football captain Bhaichung Bhutia lost to CPI(M) veteran Ashok Bhattacharya in Siliguri by a margin of 14,072 votes.
The football icon spoke to Catch News from Siliguri on his loss. "This is coming as a big shock to me, I knew this constituency was a tough one to fight but I thought I had a very good chance. I fought hard and tried my best. Nevertheless, I congratulate my opponent, Ashok Bhattacharya."
Bhattacharya is a four-time MLA from the same constituency and is also currently the mayor of Siliguri.
He spoke to Catch News after his victory and said, "This wasn't an easy contest. I was always confident that I will win but Bhaichung also enjoys a lot of popularity in the city. It was a tough fight but CPI(M) has always been strong in Siliguri."
The former Sikkimese player was contesting from West Bengal for the second time, the first being from Darjeeling in the 2014 Lok Sabha elections where he lost to BJP's SS Ahluwalia by 1,96,795 votes.
Mamata's decision to pit him against a CPI(M) veteran like Bhattacharya was a surprise to many including Bhaichung himself.
In an interview with Catch News in April, Bhaichung said."When I have decided to join the TMC, I have to listen to the head of the party. It's the leader that decides who should contest and from where. In football too, the coach decides where I play, when I play and whether I am fit enough to play. I may or may not be happy about the decision but I have to listen to the leader. Didi wanted me to fight from Siliguri. But it's not like I was dying to contest from here."
Also read: How 'coach' Mamata has made it tough for Bhaichung Bhutia to score a goal
Mamata Banerjee's decision can be described as a free pass to the CPI(M) in the area. Political commentator Partha Pratim Biswas feels this was a bad decision on Mamata's part. "We love Bhaichung Bhutia, the footballer, but we don't think that he is experienced enough as a politician, especially in front of Ashok Bhattacharya who has won from Siliguri multiple times. He should have contested from an area where this opponent wasn't as experienced or well liked."