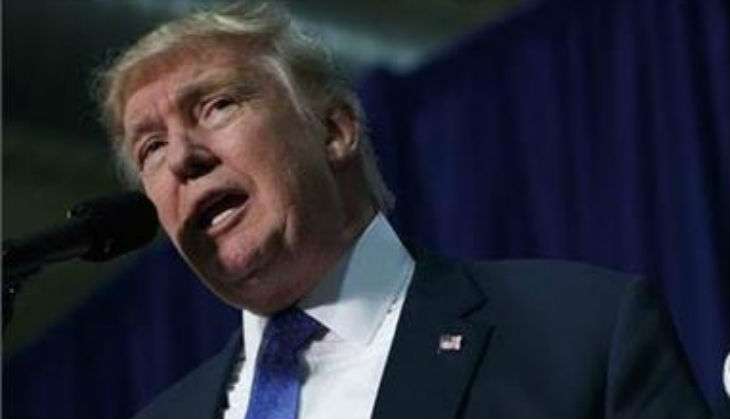 West Viriginia
The Associated Press has called West Virginia for Trump. He swept all five electoral votes in West Virginia, which has picked its sixth consecutive Republican candidate over the last few years.
BREAKING: Trump wins West Virginia. @AP race call at 7:30 p.m. EST. #Election2016 #APracecall pic.twitter.com/MUStAWITi1

— The Associated Press (@AP) November 9, 2016
Kentucky
Voters in Kentucky, which has consistently voted Republican, came out in hordes to pick Donald Trump.
In Kentucky, which has 8 electoral votes, Trump polled 64.4% of the votes, while Hillary Clinton trailed behind with a measly 31.1%. Libertarian Gary Johnson bagged 2.7% votes while, Evan Mc Mullin came in at 1%, with 19.1% reporting.
Also Read:Hillary Clinton takes Vermont; Trump 'feels the Bern'
Indiana
With 11 electoral votes in Indiana, Trump bagged 62.9% of the votes, followed by Clinton with 32.7% and Johnson with 4.4% - with 10.8% reporting. Trump's win in the state did not spring any surprises in the predominantly red state as Vice President-hopeful Mike Pence's homestate voted overwhelmingly in favour of the Republican party.
Interestingly, Indiana's Vigo County picked Trump. This is significant as the county's choice for President often resonates with that of the US. The county has managed to accurately predict the president for every election since the 1950s.
*Polling data sourced from Politico
Follow our live coverage of the race to the White House here: US election results LIVE
Take a look at the tweets in the wake of Trump's win in these states:
Of course Trump wins Kentucky no suprise there...."Rednecktucky"

— Jasper Taylor (@JasperTay101) November 9, 2016
Indiana and Kentucky are Trump country. Best believe that! If you haven't already, get out and #VoteTrump #ElectionNight

— Kingslayer (@Psychedelanaut) November 9, 2016
Why are people surprised Trump won Indiana & Kentucky? It's been projected from the beginning. Not a shocker.

— Jess 🎮 PAX South (@SpaitoGaming) November 9, 2016
GOD BLESS THE GREAT STATE OF KENTUCKY! #Election2016 pic.twitter.com/ntuUUHHMGh

— Zach Johnson (@StonewallZach) November 9, 2016