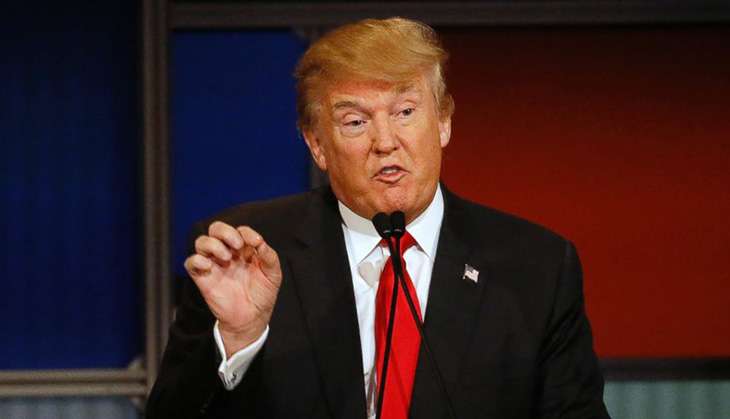 United State's Presidential candidate Donald Trump has hinted that he may refuse to accept results.
During the third and the final presidential debate, the Republican nominee said, "I will look at it at the time. I'm not looking at anything now, I'll look at it at the time".
He accused the media of poisoning the minds of the voters as he said, "What I have seen is so bad, first of all the media is so dishonest and so corrupt and the pile on is so amazing that the New York Times actually wrote an article about it. They don't even care. They poison the minds of the voters but unfortunately for them I think the voters are seeing through it, and we will find out on 18 November."
To this, Democratic Presidential nominee said she was "appalled" by Trump's stance.
"Let's be clear about what he is saying and what that means: He is denigrating, he is talking down our democracy and I for one am appalled that someone who is the nominee for one of our two major parties would take that position," she said.
During the debate, Clinton also accused Trump of being a "puppet" of Russian leader Vladimir Putin as the Democratic nominee refused to accept Moscow's interference in the US presidential elections.
Clinton said Putin endorses Trump as, "It's pretty clear, he'd rather have a puppet as president of the United State."
She noted that Russian hackers had been blamed for releasing internal Democratic emails, apparently in an effort to help Trump's cause, reports the Washington Post.
"You're the puppet," Trump replied.
In a fierce backlash, Trump said that the real reason Clinton disliked Putin is because he had outmaneuvered Clinton - who was previously secretary of state - and President Obama in nuclear treaties and in Middle Eastern conflicts like the one in Syria.
"She doesn't like Putin because Putin has outsmarted her at every step of the way," he said.
When Trump was pressed about the hacks, which the US intelligence agencies have blamed on Russia, he said he was not convinced.
He seemed to attack the smarts and credibility of those intelligence agencies, saying that the hacks could have been carried out by China or another party.
"Hillary has no idea. Our country has no idea," said Trump.
The candidates outlined starkly different visions for the Supreme Court under their potential presidencies, with the Republican declaring the landmark Roe v. Wade ruling legalising abortion would be overturned by his judicial nominees.
Clinton vowed to appoint justices who would uphold the ruling legalising abortion, saying, "We have come too far to have that turned back now."
Trump pressed Clinton on immigration, accusing her of wanting an "open borders" policy, a characterisation she vigorously disputes.
--ANI