In Portugal's first game against Iceland - on 14 June at the Geoffroy Guichard stadium in Saint-Etienne - Portugal struggled to crack the disciplined Iceland's compact defence. In a hard-fought game, Iceland held the giants to a one-goal draw.
While the match ended on an assertive note for the Iceland minnows, the match wasn't a great start for Portugal. However, both the teams - Portugal and Iceland - have qualified for the round of 16.
In the round of 16, Iceland will play against England at Allianz Riviera on 28 June while Portugal will face the fierce Croatia on 25 June.
A look at Cristiano Ronaldo's performance so far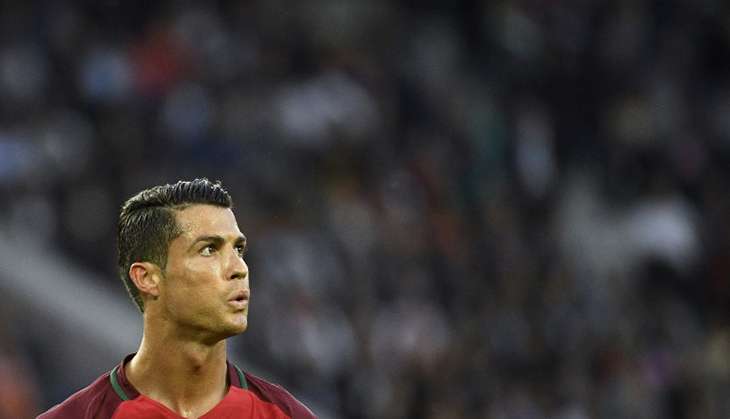 Photo: AFP
During the Iceland-Portugal match, CR7 fans waited with bated breaths to see Ronaldo score - something that would help him attain the tag of becoming the only footballer to score in every Euro championship. But Iceland denied him the opportunity.
He courted controversy after the match when he said that Iceland was a "small team" with a "small mentality".
In the match against Austria at Parc des Princes, Paris on 19 June, Ronaldo had a dismal run as he missed a penalty. Portugal was held down with a goal-less draw.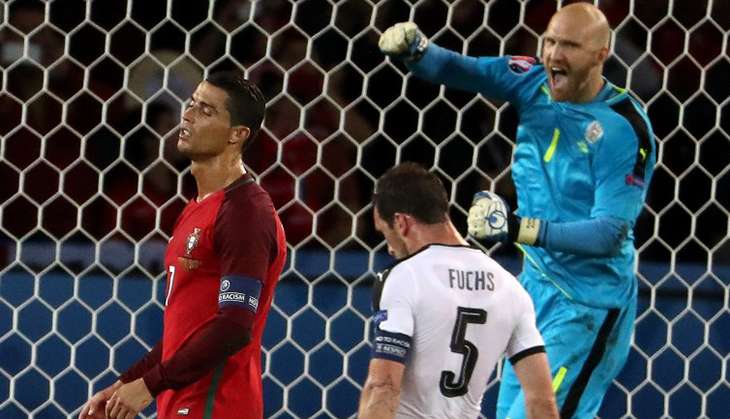 Photo: AFP
Before the match against Hungary, Ronaldo flung a reporters' microphone in the lake when asked if he was prepared for the match.He went on to break the record to become the first man to score in all Euro championships when he scored against Hungary in Lyon, taking the score to a three-goal draw. He also simultaneously set a tournament record of 17 appearances.
There's more. Ronaldo also broke a Portugal national record when he made his 128th appearance against Austria, surpassing the previous record by Luis Figo of 127 appearances.
Only Michel Platini (9) has scored more goals in EURO history than Cristiano Ronaldo (8). 💪 #CROPOR #EURO2016 pic.twitter.com/al7qNO6GGn

— UEFA EURO (@UEFAEURO) June 25, 2016
The round of 16 clash will see the Real Madrid star trying hard to break France legend Michel Platini's record of scoring nine goals in the competitions final.
Portugal prepares to face Croatia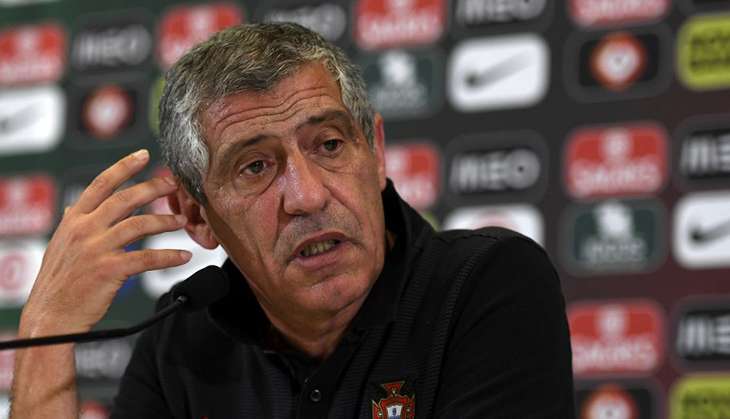 According to the Portugal coach Fernando Santos, Portugal is riding high on confidence and hope after the match against Hungary and is looking for a win against Croatia.
Mirror.co.uk quoted Ronaldo as saying, "We made it and now we face a very good team, but the odds are 50-50. Croatia are a tough team, with good players - not every team manages to beat Spain. We respect them, but we know our strengths and we will look them in the eye when we face them."
Commenting on the match Santos said, "Croatia are one of the sharks we had been trying to avoid. They placed first in a group with Spain, which tells you all you need to know about them."
However, Portugal coach Santos rubbished the claim of Portugal being a one-man side. "Without a team, there are no great players. Individual talent may win a match here or there, but great tournaments are won by great teams," he said.
Battle-ready Croatia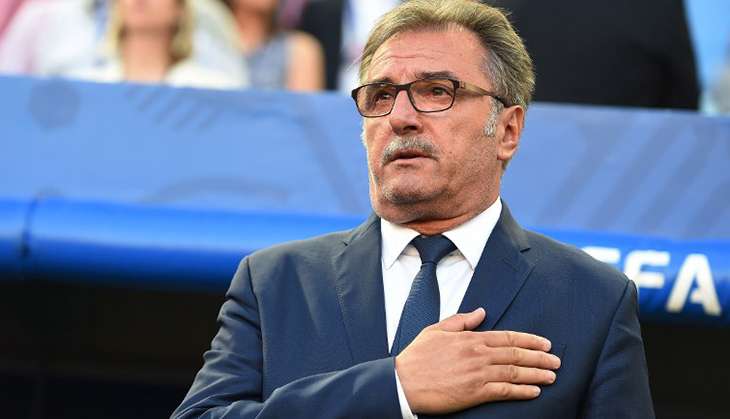 Photo: AFP
Meanwhile, Croatian coach Ante Cacic is bidding to stop Ronaldo from scoring as well as score their first-ever goal against Portugal.
Goal.com quoted the Croatian coach as saying: "Of course we have to take care and defend well, they're a team with great individuals and of course Ronaldo is their main player. What we have to do is not allow him to show how strong he is. We just have to be focused and make sure they cannot play like they want to play. We have to defend strongly against Ronaldo."
Croatia's defender Vedran Corluka has said he is going to keep his "lucky" bandage around his head.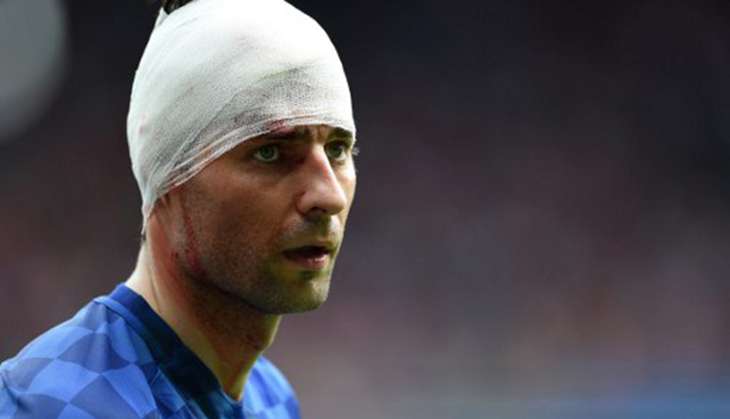 Photo: AFP
"I still have a few stitches to hold the wound as it opened during the game against the Czech Republic. But it seems it's bringing luck, so let me keep it on my head for as long as possible," he was quoted as saying.
The round of 16 begins today!

Excited? ⚽ 👍 #EURO2016 pic.twitter.com/qzXIllyAPF

— UEFA EURO (@UEFAEURO) June 25, 2016