Joy Tirkey
| Updated on: 10 February 2017, 1:49 IST
A whole era of footballing greatness halted last night as two-times Euro champions and World Cup 2010 winners, Spain, were knocked out of Euro 2016 by old rival Italy. Antonio Conte's men showed resilience as they kept on attacking the LaRoja's. Both teams had equal amount of chances to score, but it was the Azzurri who made every ball count.
The thought of the Red army being ousted by the blues, was just sinking in, when the European minnows Iceland continued their fairytale run in their first major tournament as they pulled a shocker against England to enter the quarterfinals.
Italy vs Spain
Considering Italy's performance this Euro, the game was touted as Azurri's opportunity to avenge their Euro 2012 loss to Spain and Italy did exactly that.
With a transformed Italian side raiding the armada extensively, Spain couldn't even manage to display the beautiful football they are known for. The 'Suarez bite' victim, Giorgio Chiellini netted first for Italy in the 33rd minute as he slotted home a rebound when De Gea failed to bring to safety Eder's deep free kick.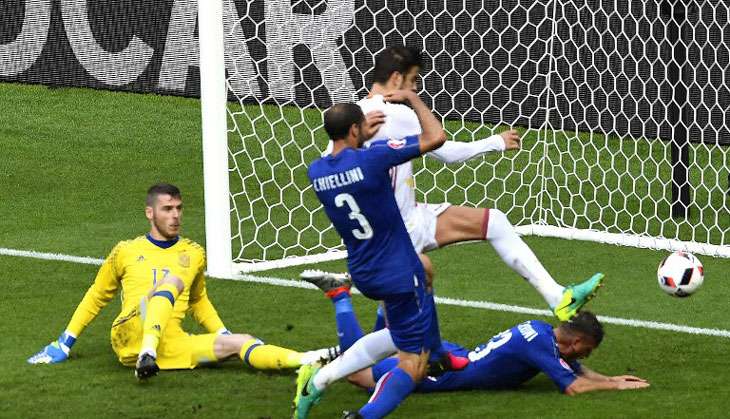 Giorgio Chiellini scoring on a rebound againt David de Gea. Photo: AFP
Despite De Gea's heroics that kept Spain in contention till the very end, Graziano Pelle crushed Spanish hopes in the stoppage time as he individually rode ahead to find the back of the net.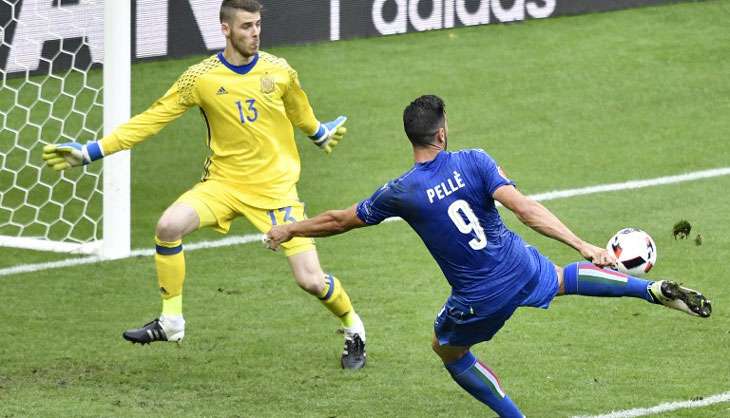 Photo: AFP
The Spanish heads hung low as Italy dethroned them just 4 years later when back in time they had once galloped ahead of Italy to wear the coveted crown.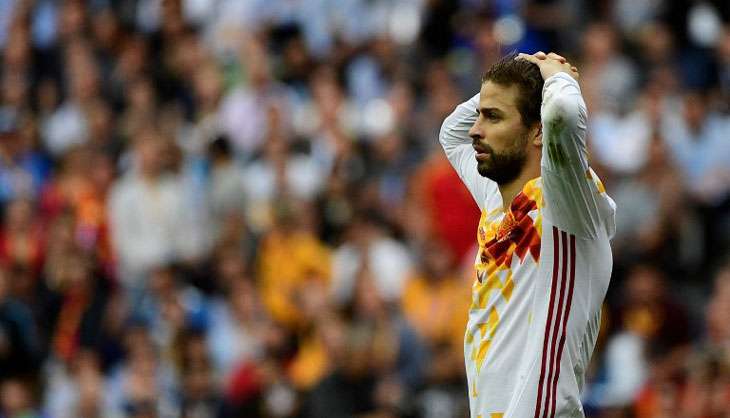 A dejected Gerard Pique after Spain lost against Italy. Photo: AFP
England vs Iceland
Iceland reckoned as the underdogs of the tournament, stood true to their title as they stunned England 2-1 to show them the way out of the tournament and reach the quarterfinals in their first major tournament.
Like the memes flying around, England have managed to induce Brexit twice in a week. Roy Hodgson's star studded squad failed to establish themselves as strong contenders. Despite putting up an impressive qualifier performance, it just wasn't their night.
England, owing to their early surge, were rewarded a penalty when Raheem Sterling was brought down in the box by the keeper Hannes Halldorsson. Wayne Rooney fired the penalty into the bottom left corner to net the fastest penalty of the Euro history.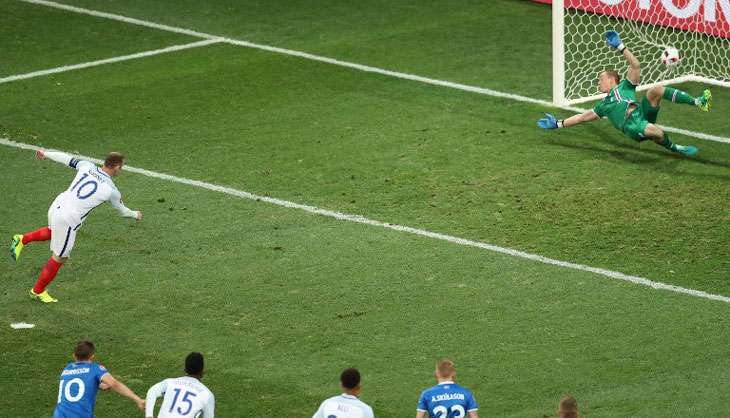 Wayne Rooney scores from a penalty kick against Iceland. Photo: AFP

Unable to hold on to their lead, England let themselves loose as Iceland hit back the next minute when Ragnar Sigurdsson struck home a header flick from Kari Anarsson.

Subsequently, England did try to take the lead again but Iceland found another goal in the 18th minute as their one-touch football paved way to a Kolbienn Sigthorsson powerful strike that slipped through Joe hart fingers.

England, despite desperate attempts, could never come back from the deficit as Iceland stood strong at the back.

As the English hopes found their way out through tears, the Iceland camp in the stands sung and waved flags vigorously whilst their teams danced and hugged in front of them. After England's defeat and their jinx of not going ahead of the qualifiers continues, Roy Hodgson stepped down as the England coach.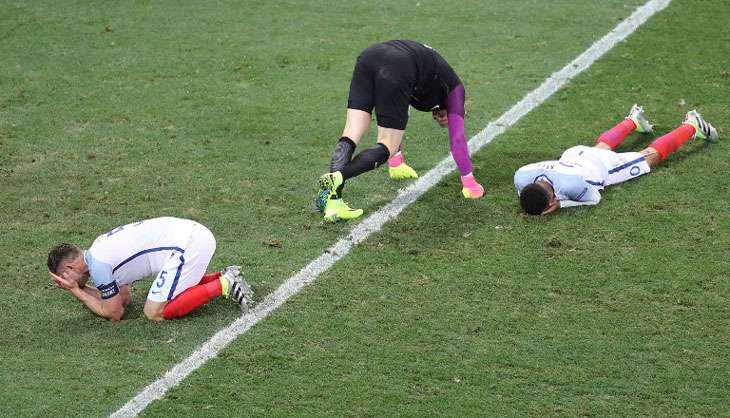 Shocked England players after minows Iceland pulled a shocker. Photo: AFP
Photo Curation: Sehar Qazi