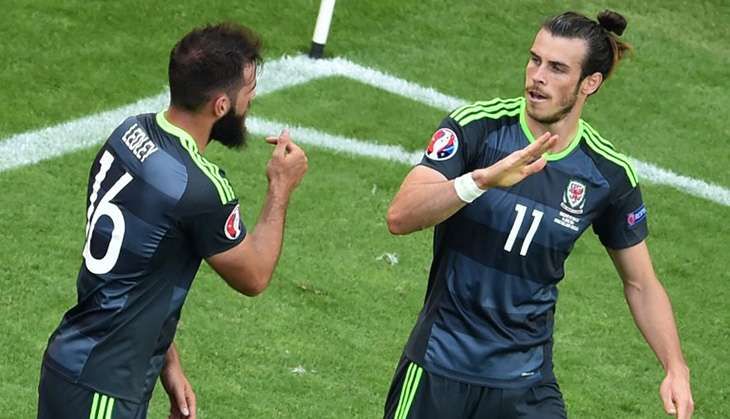 After losing 2-0 to the Cristiano Ronaldo-led Portugal in Lyon, Gareth Bale believes that Wales' impressive run in the Euro 2016 will earn them respect from other nations.
"I think we've grown in confidence and grown in stature. We'll be more respected now. We said all along, we don't just want to qualify for this tournament; we want to qualify for major tournaments every time we go into qualifiers," Goal.com quoted Bale as saying.
Wales' fairytale run in Euro 2016 was halted by the mighty Portugal, which scored two decisive goals in a span of three minutes. Ronaldo's magnificent header and Nani's seconder led the team to victory.
However, Wales have beaten Slovakia, Russia, Northern Ireland and Belgium to make it to the semifinals.
"The hunger's there, the spirit's there. We'll take all the positives and go into the next campaign trying to pull that off again. We always wanted to test ourselves against the best countries in the world. I think we've done everybody proud, done ourselves proud. We can hold our heads high and give it a right go again. Our hunger is there more than ever now. There is still a lot more to come, still a lot more to improve from us lot," Bale said.
"Come the World Cup qualifiers, which are not too far away, we'll get straight back to working hard and doing what we do best. "We have to be happy with what we've achieved. It hurts now because it's fresh," he told Goal.com.
"We've been on an amazing journey. The whole nation has enjoyed the whole experience as much as us. It's been one of those moments in life that you'll never forget and is very special to all of us," he was quoted as saying.