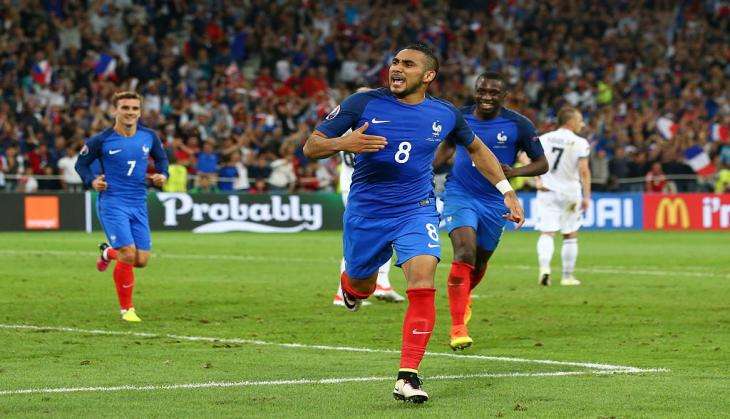 Dimitri Payet put the final nail in Albania's coffin as he scored the second goal in the 96th minute for France on 15 June at Stade Velodrome in Marseille. With Antoine Greizmann and Dimitri Payet's goal, France secured a 2-0 victory and entered round 16.
Payet, after the match, hailed his side's habit of scoring during the last minute and securing wins in the final moments, goal.com reported.
The West Ham star said that France have proven time and again that they can win anytime.
"What's great is this is nothing new, since March and against Holland we have shown that we can always win games late on, we've been able to score in stoppage time since the start of the competition," Payet told reporters.
"We had to be patient, we tried to go through the middle in the first half but used the width in the second. The subs made the difference tonight and we were able to come up with the goods."
As Payet believes in France's ability to win a game at any time, he was relieved when Griezmann's goal broke Albanian's deadlock defence.
According to a report in goal.com, Payet said, "It was a special feeling, we said that last week that everyone was important in the squad and that was the best way of showing it."
"Union and team spirit were important tonight. A lot of people were doubting us but we won the game."
"Once again I made the difference tonight and I have known for a while that my country is right behind me and there is a particularly fervent support for Les Bleus in the country," he added.
"They are very proud that France have made it through to the last 16."