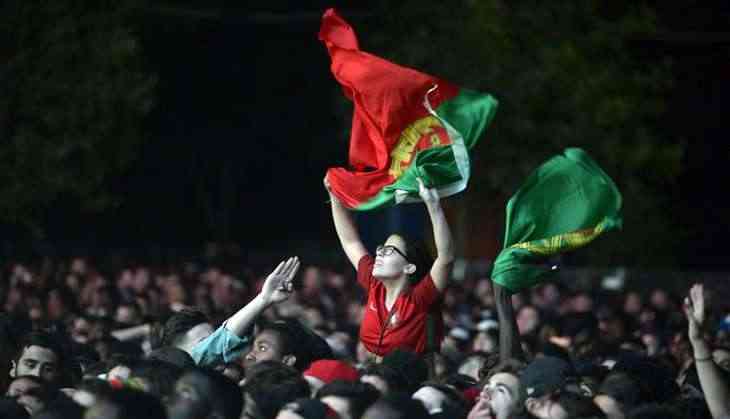 If you haven't already read the news, well then, let me put it as simply as I can. Portugal stunned hosts France (whichever way you look at it, France were overwhelmingly the favourites) to win the Euro 2016 tournament. It was Eder's strike in the 109th minute that sealed the game 1-0. Cristiano Ronaldo may have been streterched off in just he 25th minute but Portugal fought and they deserved the victory in the end.
"The victory for the national side is recognition of the value of Portuguese soccer and gives prestige to our country," said the Portuguese Football Association in a statement.
Football is not just confined to a few countries. Football is a global sport. The European Championship again reaffirmed that point. From New Delhi to New York City, no matter what time of the day it was, fans of the sport were eagerly watching each and every match.
France had dominated the match in the first 90 minutes. Thereafter, it was all Portugal. Fans - or as they say 12th man - are an integral part of every team, whether inside the stadium or outside.
Portugal won their first major football tournament and it showed in the reactions of their fans. Fireworks, loud music and more ensued shortly after Portugal's win.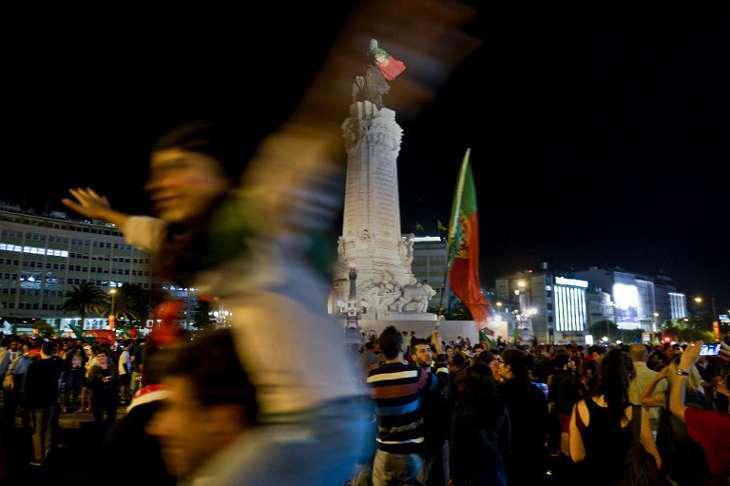 France supporters react during the Euro 2016 final football match between Portugal and France at the Marseille Fan Zone, on 10 July, 2016. (Boris Horvat/AFP)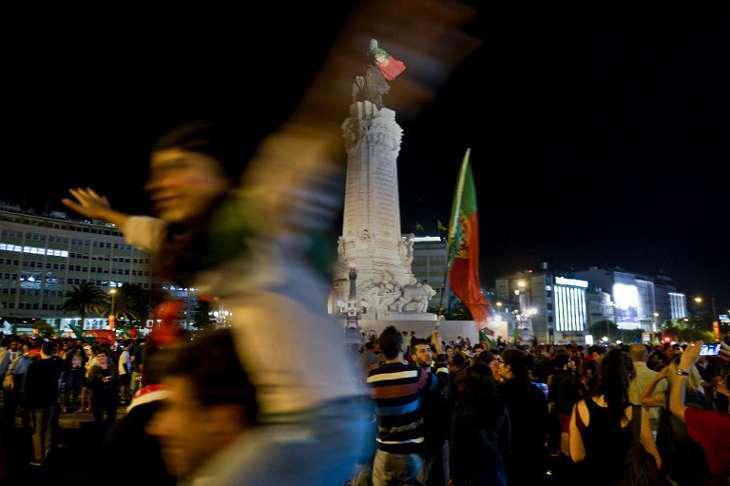 Portugal's national football team supporters celebrate their team's victory at Marques de Pombal square in Lisbon on 10 July, 2016 after the Euro 2016 final football match Portugal vs France played in Paris. (Patricia De Melo Moreira/AFP)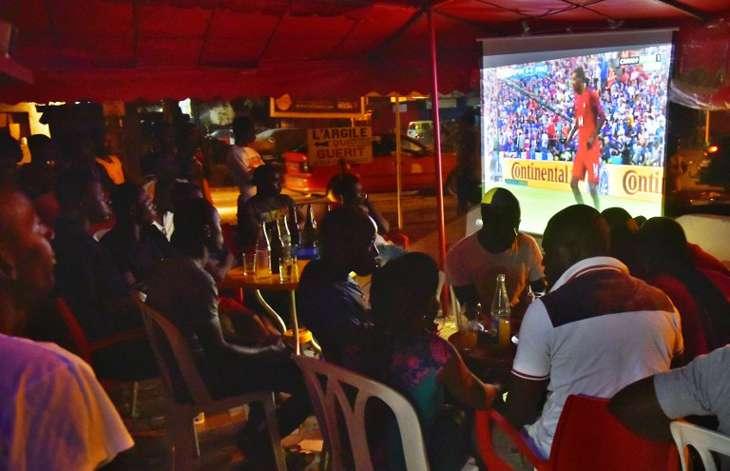 People view the Euro 2016 final between Portugal and France on television 10 July, 2016 in Abidjan, Ivory Coast. Portugal beat hosts France 1-0 in the Euro 2016 final thanks to substitute Eder's dramatic strike in extra-time at the Stade de France. (Sia Kambou/AFP)
Portugal's supporters celebrate in the streets of Bordeaux on 10 July, 2016 after Portugal won the Euro 2016 final football match between France and Portugal. (Nicolas Tucat/AFP)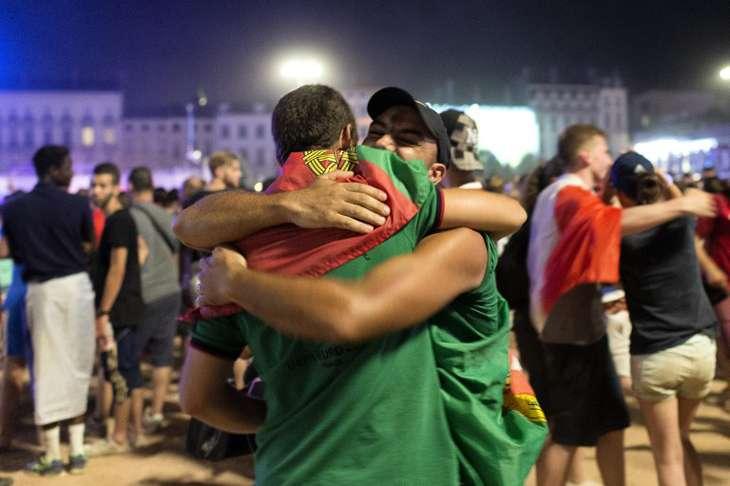 Portugal's supporters react following the Euro 2016 football tournament final match between Portugal and France at the fan zone in Lyon on 10 July, 2016. (Romain Lafabregue/AFP)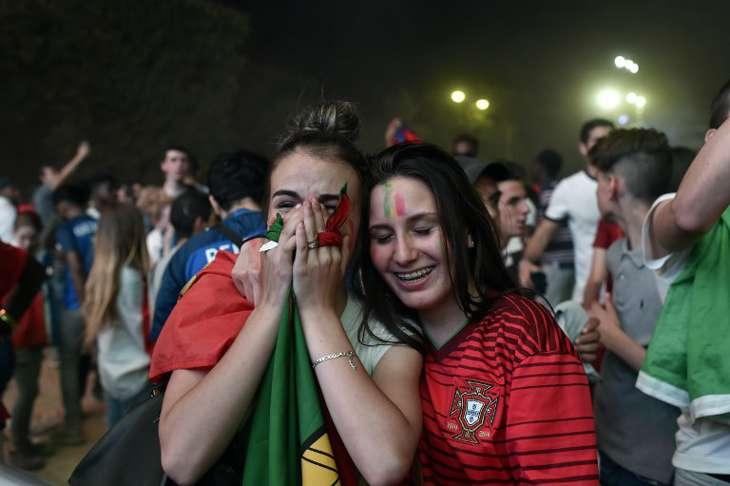 Portugal supporters celebrate after the Euro 2016 final football match between Portugal and France at the Champ-de-Mars fan zone in Paris on 10 July, 2016. (Alain Jocard/AFP)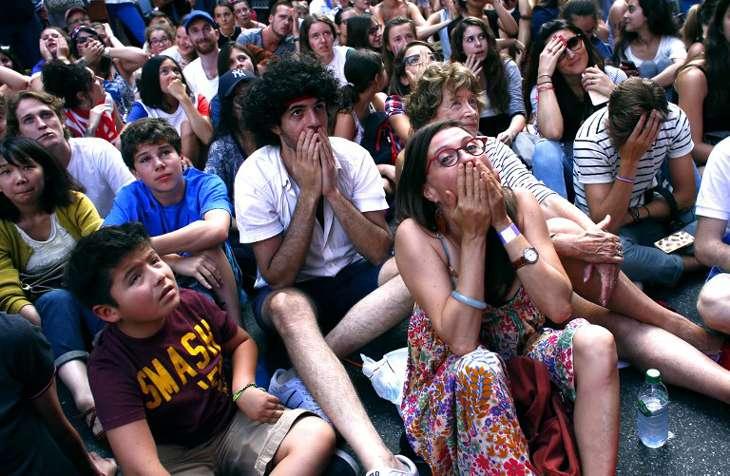 People react as Portugal scores a goal, while they watch a live screening of the the Euro 2016 final football match between France and Portugal at the Bastille Day Festival in New York on 10 July, 2016. (Kena Betancur/AFP)