12th man. The player not on the field but off the field. The player that is not one player but a thousand. The 12th man is the player that makes the most difference. Just take one look at them and you'll know how much a win means to them.
The 2016 edition of the European Championship featured an expanded field of 24 teams (from the previous 16) and with that, the chance for minnows, to impress, and even to shock some of the greats in the tournament.
Teams like Iceland, Slovakia, Republic of Ireland, Northern Ireland, Wales, Austria, Poland, Ukraine and more had the chance to prove that they deserve to be in the tournament.
Iceland's population is around 350,000 and according to commentators about 15% of them were inside the stadium in France during their game against Austria. Iceland, a country with the same population as English Premier League title winners Leicester City provided the shock of the tournament. Against all odds, they put up spirited performance against Portugal, Hungary and with a last-minute winner against Austria, qualified for the round of 16. With that, they get a match up against England.
It's not just Iceland. Wales, Republic of Ireland, Northern Ireland, Slovakia, these teams also defied the odds. Wales and Republic of Ireland will be squaring off in the round of 16 and one of them have a serious shot at the semi-finals. For fans and citizens of these countries, a win, and progress in the tournament, means everything for them.
Without the support of the fans - both inside the stadium and outside - some teams might not have done so well. When teams know they have a whole nation behind them, they tend to play with that much more passion and that much more conviction. One look at these photos and you'll notice that the 12th man puts in just as much effort as players 1-11.
Off the field, people scream, people shout and people cheer on their team, just like they are inside the stadium. They always feel one step closer ot the team, when their team wins. They feel like they've contributed to the victory.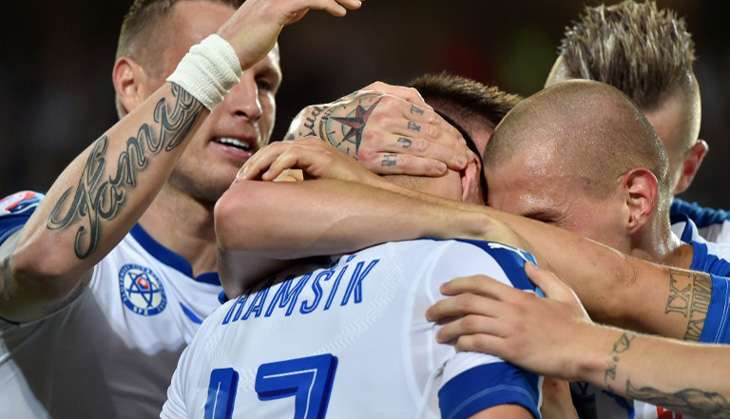 Slovakia players congratulate Slovakia's midfielder Marek Hamsik for his goal during the Euro 2016 group B football match between Russia and Slovakia at the Pierre-Mauroy Stadium in Villeneuve-d'Ascq, near Lille, on June 15, 2016. (Photo: Philippe Huguen/AFP)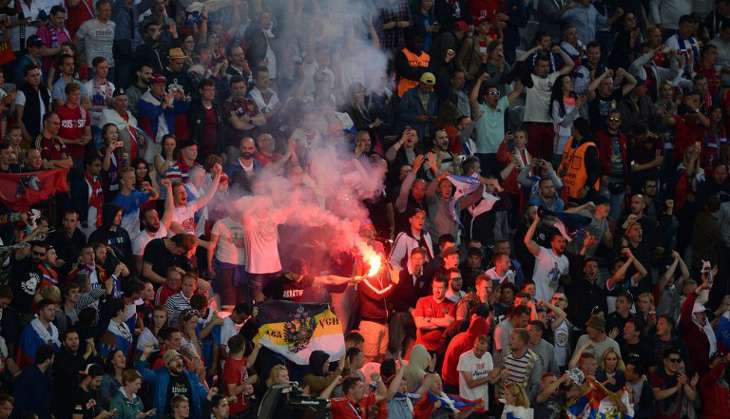 Russia supporters hold a flare during the Euro 2016 group B football match between Russia and Slovakia at the Pierre-Mauroy Stadium in Villeneuve-d'Ascq, near Lille, on June 15, 2016. (Photo: Denis Charlet/AFP)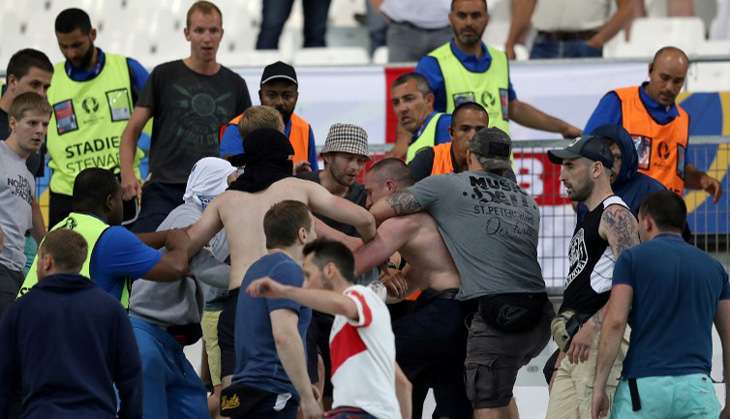 Groups of supporters clash fight at the end of the Euro 2016 group B football match between England and Russia at the Stade Velodrome in Marseille on June 11, 2016. (Photo: Valery Hache/AFP)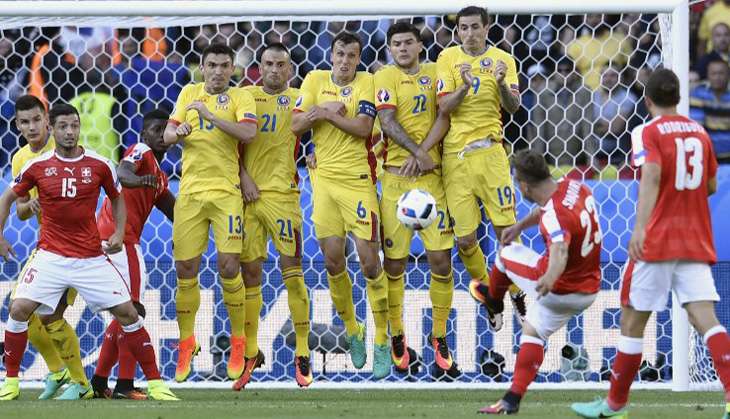 Romania's players defend against a free kick from Switzerland's midfielder Xherdan Shaqiri (2nd R) during the Euro 2016 group A football match between Romania and Switzerland at the Parc des Princes stadium in Paris on June 15, 2016. (Photo: Philippe Lopez/AFP)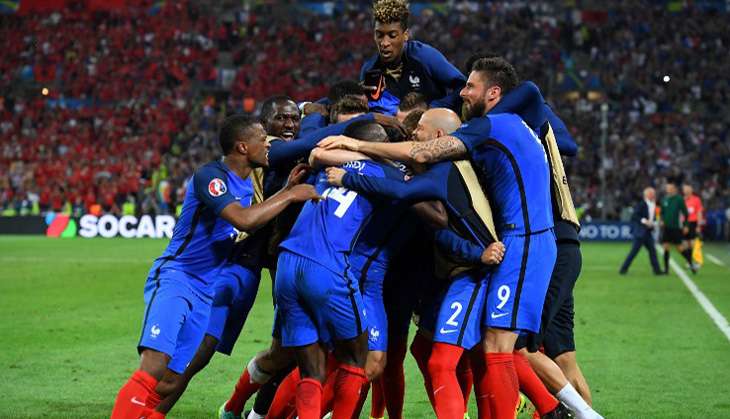 France teammates celebrate after beating Albanian 2-0 in the Euro 2016 group A football match between France and Albania at the Velodrome stadium in Marseille on June 15, 2016. (Photo: Franck Fife/AFP)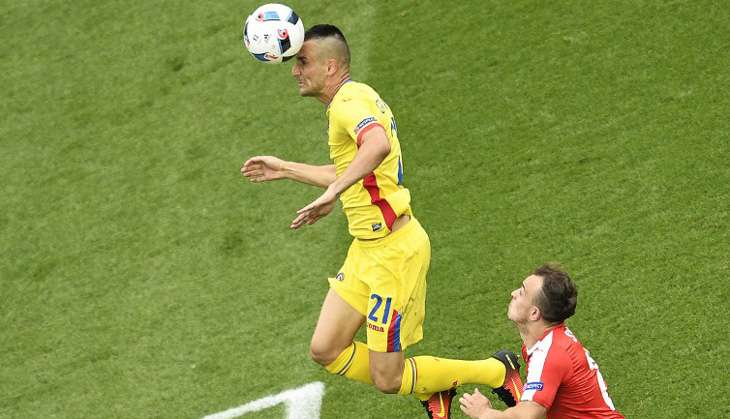 Romania's defender Dragos Grigore (L) vies for the ball with Switzerland's midfielder Xherdan Shaqiri during the Euro 2016 group A football match between Romania and Switzerland at the Parc des Princes stadium in Paris on June 15, 2016. (Photo: Lionel Bonaventure/AFP)