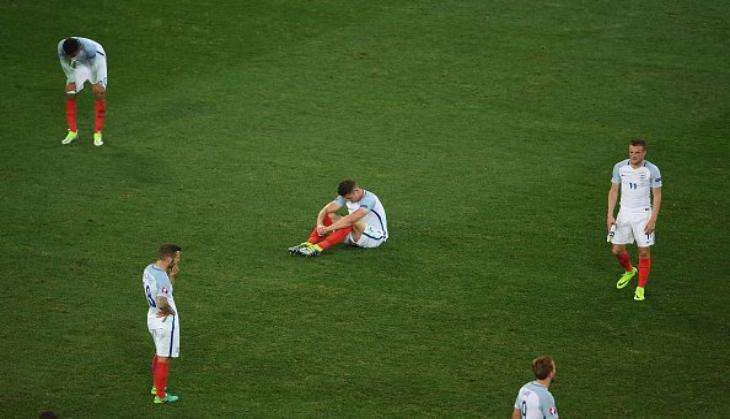 England's humiliating exit from the European Championship at the hands of minnows Iceland invited a flurry of criticism from the English media and former players with the defeat being described as `the ultimate humiliation` for the country.
Roy Hodgson's side, which headed into the round of 16 hoping to secure a quarter-final berth, ended up suffering a 2-1 defeat against Iceland at Allianz Riviera in Nice on 28 June.
The shocking defeat has been compared to England's 1-0 loss against the United States during the 1950 World Cup.
Martin Samuel, who writes for the Daily Mail, believes the recent defeat is much worse because the 1950 World Cup was the national team's first tournament and that they were unfamiliar with the circumstances.
Insisting that getting Iceland as a last-16 opponent felt like a let-off, the Guardian said that the underdogs had proven to be another opponent who England should but could not overcome at a major event.
Following the defeat, manager Roy Hodgson stepped down from the post, informing that he would be leaving the team on the expiry of his contract this month.
Launching a scathing attack on Hodgson, the Sun's Duncan Wright said that the England manager headed into the Euro 2016 clueless about his team and techniques to play the game, Stuff.co.nz reported.
Describing Hodgson as a `hapless boss`, Wright said that the 68-year-old has been disaster as a national team manager.
Besides English media, former striker Gary Lineker, ITV pundit and former Three Lions defender Lee Dixon and Ian Wright were among the former England footballers who took aim at Hodgson and his players following the defeat.