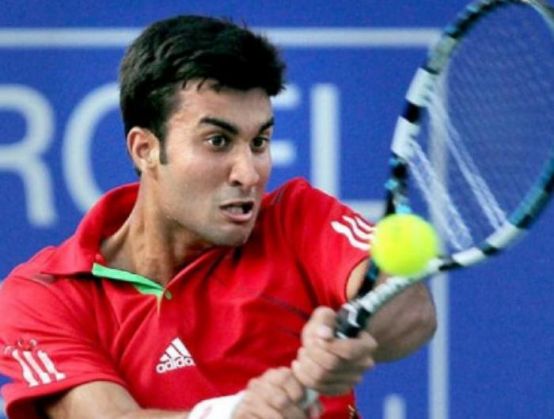 Indian tennis professional Yuki Bhambri reached the singles semis at the USD 100,000 Odlum Brown Vanopen on Friday, 21 August, with a hard-fought win over Farrukh Dustov of Uzbekistan. Bhambri also reached his second consecutive doubles final at the tournament on the same day.
Yuki saved all six break points he faced en route to a close 6-4 6-4 win in the quarterfinal contest which lasted one hour and 29 minutes.
The 23-year-old Indian managed to break his experienced Uzbek rival once each in the two sets and that proved to be crucial in the outcome of the match.
It was the second time that Yuki played Dustov, having lost to the 29-year-old in the 2012 Davis Cup tie on clay.
"It was a tough match but I managed to get a break in each set which was important as Dustov has a very good serve.
I tried to be aggressive and was able to guess some of his serves," Yuki told PTI after the match.
Later in the day, Yuki and his Kiwi partner Michael Venus reached the doubles final when their opponents Marius Copil and Jurgen Melzer handed them a walkover due to latter's shoulder injury.
In singles, Yuki next faces Israel's seasoned Pro Dudi Sela.
"He too is a tough opponent but it is semifinals, so can't expect anything less," he said.
Yuki said playing doubles keeps him sharp for the singles matches.
"I have always believed in my doubles ability but don't play a lot."
-PTI