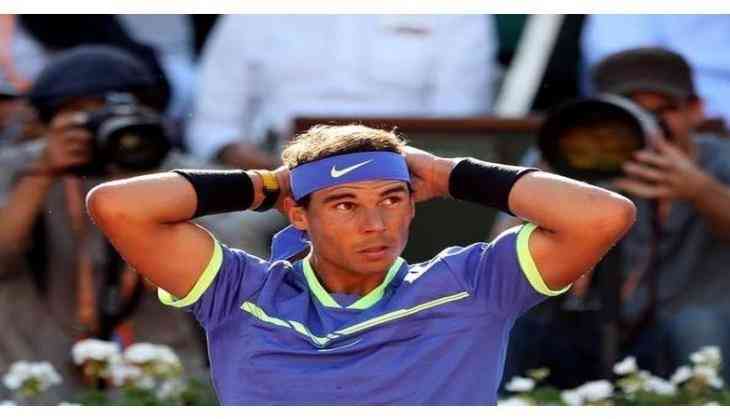 Describing Rafael Nadal's record 10th French Open title win as ` brilliant`, coach and uncle Toni Nadal has said that he had never doubted that the Spaniard would end his three-year Grand Slam drought.
The World No. 4 achieved `La Decima` with a 6-2, 6-3, 6-1 victory over Wawrinka in a match that lasted for two hours.
The Spaniard dominated the summit clash completely and didn't allow the third seeded player to stage a comeback into the match. He did not drop a set in his seven victories in Paris in 2017. Nadal scored 27 winners in contrast to Wawrinka's 19.
Reflecting on his match, Toni admitted Nadal performed extremely well before saying that the clash against Wawrinka was a lot easier than what they were expecting.
"Everything went brilliant - the match was a lot quicker and easier than we were expecting," Sport24 quoted Toni as saying.
Last year, Nadal was forced to withdraw before the third round of the Roland Gaross event with a wrist injury.
However, on his return, Nadal made it to the summit showdown of the season-opening Australian Open and dominated the clay-court season, losing just one match to Dominic Thiem in Italian Open. He clinched titles at Monte Carlo, Barcelona and Madrid.
And Toni insisted that going into the final, he was confident that Nadal would continue his impressive return to tennis court and sweep the French Open title as well.
"Wawrinka had a really tough semi (he needed five sets to beat Andy Murray). I was always confident that Rafa would win - he was the favourite going into it, the team knew it and so did Rafa. Nowadays Rafa has a truly brilliant backhand, something that before was difficult for us," Toni said.
With the win, Nadal also extended his head-to-head lead over Wawrinka to a stellar 16-3, and improves to a perfect 10-0 in French finals.
This was the 15th Grand Slam win for the Spaniard, who is referred as 'Master of Clay'.
Meanwhile, a 10th singles title at the clay-court Grand Slam represents a professional era record - no player has won more singles titles at the same major event as the 31-year-old.
-ANI