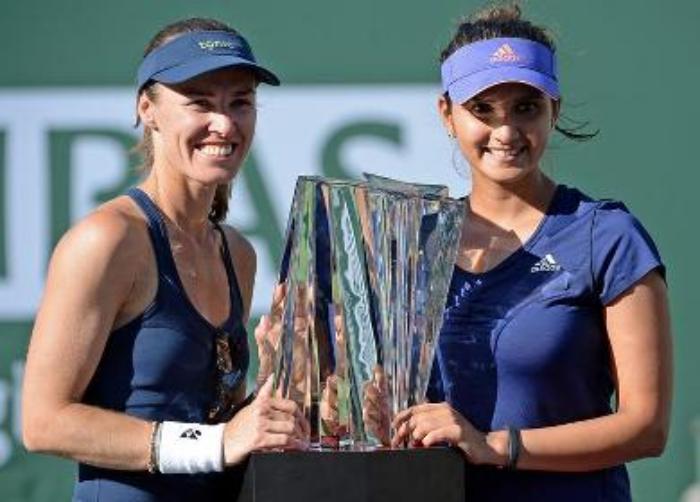 Indian tennis ace Sania Mirza and Swiss partner Martina Hingis continued their unbeaten streak as they kicked off their Australian Open campaign on a winning note to progress through to the second round of the tournament today.
The Indo-Swiss pair took one hour and eight minutes to thrash the Colombian-Brazilian pair of Mariana Duque and Teliana Pereira 6-2, 6-3 in an exciting first round of the women's double event.
Earlier, Mirza and Hingis set a record for most number of consecutive doubles victories since 1994 with 29 successive victories, with their semifinal victory in the Sydney International tournament. They later went on to win the title.
The duo have bagged eleven women's doubles titles so far, including two Grand Slam titles at Wimbledon and the US Open, since joining forces in March 2015.