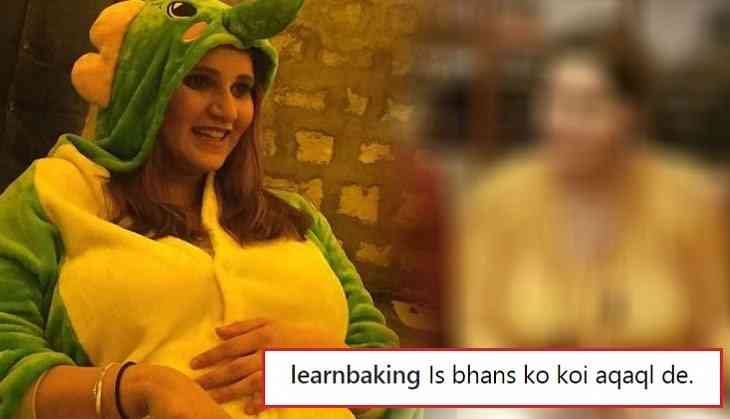 Social media platform has given a huge platform to the users to raise their voice against anything. These days #MeToo movement has been raging across the country, which has provided the platform to those who have been harassed or had some bad memories in their past. With this #MeToo campaign many faces have been unmasked.
Especially, the Bollywood industry known people like Alok Nath, Sajid Khan, Vikas Bahl and many other big names have been added to the #MeToo list. Besides, this big issue, there are some users who indulge in some weird things or just have their free time to comment on celebrities personal life or love to troll the celebs for any reason. They don't want to miss the opportunity by commenting in a cheap way.
Recently, trollers latest target was Tennis star player Sania Mirza, who has been trolled brutally over social media for the dress that she wore during her baby shower programme.
As you all know that Sania got hitched to Pakistani player Shoaib Malik and now they are soon to become a parent of their first child.
Recently, the duo has celebrated the baby shower and both of them were enjoying the function with their family and friends held in Hyderabad. The couple had also enjoyed the Rajasthani Thali and other delicacies like cake on which 'Baby Mirza Malik' was written.
See pics:
As these pictures got circulated over social media then users didn't like the dress of Sania Mirza that she wore in the function and trolled her by saying that she has no fashion sense.
Here's how Netizens reacted:







What do you think about Sania's dress? Comment...
Watch Video: