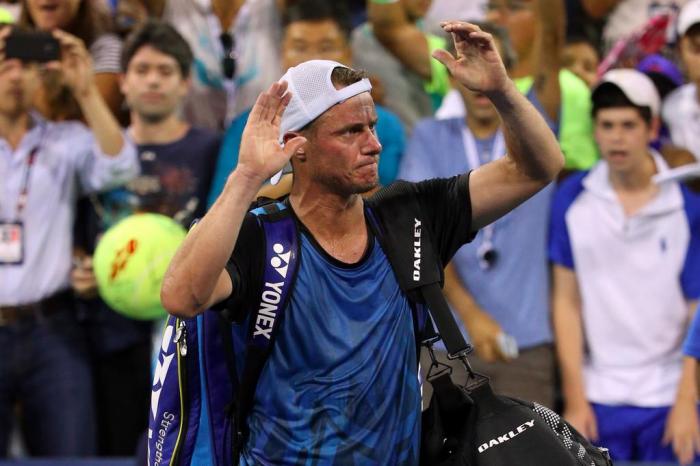 Australian Lleyton Hewitt bowed out of the men's singles at US Open on Thursday, 3 September, after an agonising five-set defeat at the hands of compatriot Bernard Tomic in the 2nd round. Hewitt, playing for the last time at the event, was beaten 6-3, 6-2, 3-6, 5-7, 7-5 by the 24-ranked Tomic.
Reacting to his defeat, Hewitt said, "I left it all out there again." The 34-year-old Australian added that he would miss the the night matches at Flushing Meadows, where he lifted the title back in 2001.
Five-time US Open champion Roger Federer had some high praise for Hewitt, whom he had beaten in the 2004 final in New York. "He was a big challenge in my career. To understand how in the world can you be so tough physically and mentally at such a young age, it was for me an impossible thing to understand," he remarked.
"He changed the game to some extent. I think he can be very proud of that because he was the player (who) just wouldn't miss, (the) best counter-puncher (we'd) ever seen at that point. He would just grind you down, you would attack him and he would pass you. He would do it time and time and time and time again, it was just fascinating to see," Federer added.
Hewitt, who will call it a day after next year's Australian Open, returned Federer's praise, saying he would miss playing with the legendary Swiss player. "Everything that he can do on a tennis court, it's second to none. I've had a lot of practice sessions before every major tournament the last couple years with Roger and I've really enjoyed that as well," the Australian veteran reflected.