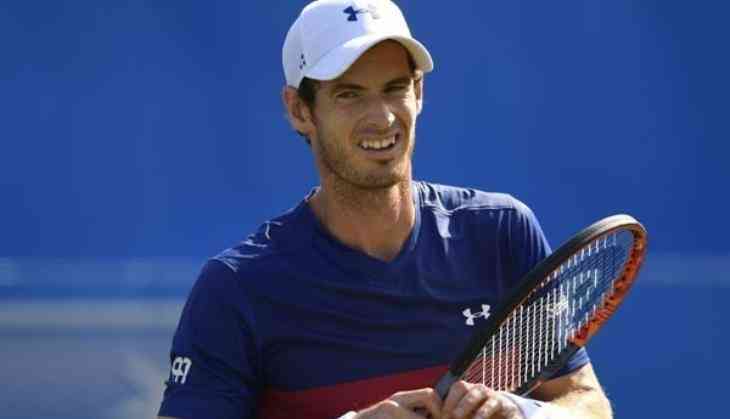 Former world number one Andy Murray, who has had a rough 2018 season, having missed most of the tournaments due to a hip injury, stated that the upcoming 2019 edition of the Australian Open could be his last tournament.
A teary-eyed Murray said that he has been struggling with pain for the last 20 months and is still in "a lot of pain". He said that if he could not overcome the pain in the next four or five months, he will go for another surgery- not to get back in the professional zone but for a "better quality of life".
"There's a chance of that (Taking retirement after 2019 Australian Open) for sure. Like I said, I'm not sure I'm able to play through the pain for another four or five months. I have an option to have another operation, which is a little more severe than what I've had before and having my hip resurfaced, which would allow me to have a better quality of life and be out of pain. That's something I'm seriously considering right now," ATP quoted Murray, as saying.
"Some athletes have had that and gone back to competing but there's obviously no guarantees with that... The reason for having an operation like that is not to return to professional sport. It's for a better quality of life," he added.
The five-time Australian Open finalist said that he spoke to his team about his condition and told them that he could not continue playing. He said that previously, he thought of leaving the game after 2019 Wimbledon Championship, but now he is not sure if he would be able to that.
"[In December], I spoke to my team and I told them I can't keep doing this. That I needed to have an endpoint because I was just playing with no idea of when the pain was going to stop. I felt like making that decision. I said to my team, Look, I think I can kind of get through this until Wimbledon, that's where I would like to stop playing. But I'm also not certain I'm able to do that," Murray said.
"I'm not feeling good. I've been struggling for a long time. I've been in a lot of pain for probably about 20 months now. I've pretty much done everything that I could to try and get my hip feeling better. It hasn't helped loads. I'm in a better place than I was six months ago, but I'm still in a lot of pain. It's been tough," he added.
The Briton said that he could continue playing but "it's just not fun, not enjoyable doing it anymore".
Murray has won a total of three Grand Slam title in his career so far along with 14 ATP Masters 1000 crowns. He had ended his 2016 season with a victory in 24 consecutive matches and finished the year as the world number one player.
In 2013, when Murray won his maiden Wimbledon singles title, he became the first British man to win the championship in 77 years since Fred Perry in 1936.
Murray remained in and out of the court due to a hip injury during the 2017 and 2018 season and missed out on a lot of tournaments.
-ANI