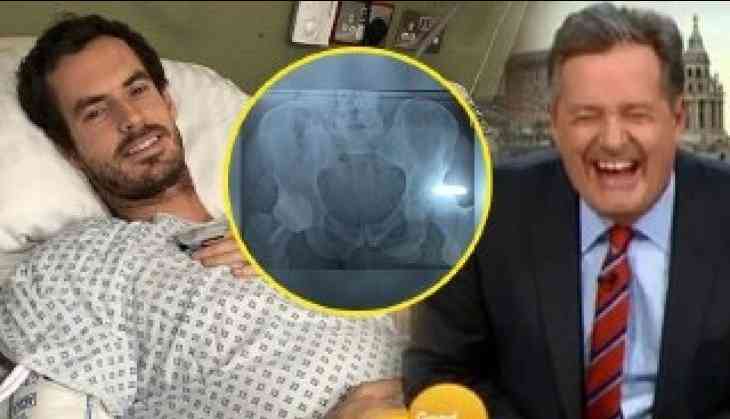 Tennis star Andy Murray asks famous news anchor Piers Morgan to stop discussing his penis on national television. The two-time Wimbledon Champion shared an X-ray of his hip on Instagram which became the talk of the town.
The topic of the 31-year-old's penis was brought up on the popular ITV breakfast show in relation to the growing trend of hospital selfies, with Piers Morgan highlighting the tennis player's 'stick'.
Joking about the picture that Murray had posted, Piers said: 'I think he revealed his X-ray picture which did actually reveal he had a massive stick.
Piers then revealed that Murray had contacted him live on air to apprehend him for discussing his penis live on the show.
Piers added: 'We've got breaking news because somebody's been watching us this morning. Andy Murray's been watching, morning Andy.
'He sent us a message. He said, "Please can you stop discussing my genitals on national TV, I was heavily medicated at the time of posting."
So, can Indian journalists learn a lesson from this incident? Arnab Goswami and other journalists chose to sensationalise the death of Bollywood actress Sridevi which was against journalistic ethics. Indian journalists now a days are trying to capitalise on Hindutva agenda to woo the audience for TRPs. Their sole purpose is to fan communal tensions and propagate Hindu-Muslim agenda.