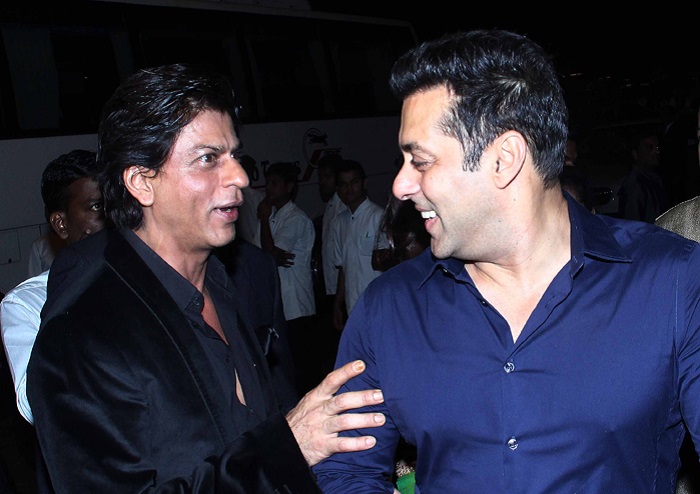 Salman Khan has been hosting India's best loved reality TV show Bigg Boss for the last six years. Over the years, a number of Bollywood celebrities - not counting the contestants - have appeared on the show either as guests or to promote their films.
Also Read: SRK's Dilwale breaks small screen records; TV rights sold at record price
However, one actor who has never been a part of the show is
Shah Rukh Khan
.
Initially, the Dilwale star stayed away from the show because of the strained relationship between the two Khans. However, all that bad blood seems to be a thing of the past now. The two Bollywood superstars have sorted out differences and are quite friendly with each another.
It was rumoured that Shah Rukh would appear on Bigg Boss to promote his Diwali release Happy New Year last year. But that failed to take off.
Also Read: Bajrangi Bhaijaan has the collections but not the numbers. How is that possible ?
Shah Rukh is finally set to make his first appearance on Bigg Boss in a few weeks, where he will promote Rohit Shetty's much-anticipated film, Dilwale.
Along with his Dilwale co-stars, Varun Dhawan and Kirti Sanon, Shah Rukh Khan is expected to visit the sets of Bigg Boss Nau Double Trouble very soon. The episode will be aired either on 5 and 6 December or on 11 and 12 December.
Also Read: Gerua song from Dilwale proves why India loves the SRK-Kajol jodi
This will be Shah Rukh Khan and Salman Khan's first casual television appearance after the one at Aap Ki Adalat. And we cannot wait to see the superstars share the stage.
-- Text By Himesh Mankad