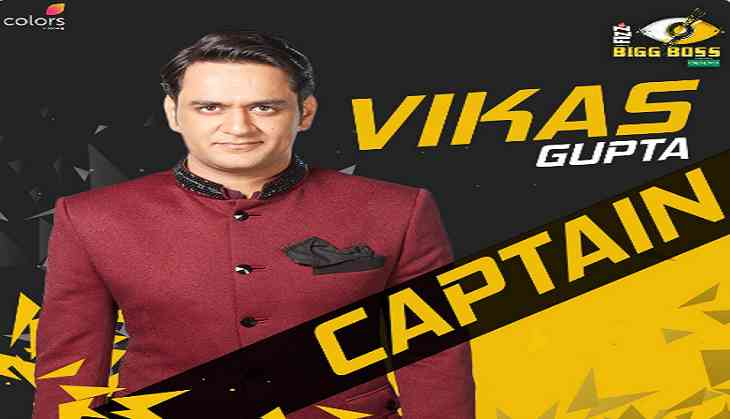 The second week of the popular reality show Bigg Boss season 11 is soon going to end. The housemates witnessed their second luxury budget task in which Hiten Tejwani played the role of a king while Arshi Khan and Shilpa Shinde played the role of his queens. At the end Hiten had to guess who was the good queen or who was the evil one. Hiten loses his task and later happened the final race to become the captain. The first captain of the season got announced yesterday.
Also Read: Bigg Boss 11: Is boyfriend of Bandgi Kalra, Dennis Nagpal angry about her closeness with Puneesh Sharma
For those who were unable to watch the last night's episode of Bigg Boss 11, here are 5 major highlights from last night's episode that created a buzz amongst the contestants as well as the fans of the reality show.
Check them out:
.@eyehinakhan argues with @lostboy54 on the captaincy issue! Do you agree with her? #BB11 pic.twitter.com/4zkN3fcezu

— COLORS (@ColorsTV) October 12, 2017
1. A verbal spat between Vikas Gupta and Hina Gupta took place when Vikas said that she is playing a double standard game and she even instigated Priyank and Zubair to play her game.
Housemates quarrel over kitchen resources being wasted over multiple dishes! #BB11

— COLORS (@ColorsTV) October 12, 2017
Shilpa Shinde & @eyehinakhan have a fight about the parathas! #BB11

— COLORS (@ColorsTV) October 12, 2017
2. Another fight happened over eggs and flour between Hina Khan and Shilpa Shinde and Shilpa even yells at Hiten and asks him not to interfere in the same.
Also Read: Bigg Boss 11: The story of Vikas Gupta and Shilpa Shinde is going to witness a new twist in the show
.@lostboy54 says @eyehinakhan is a hypocrite! Do you agree with him? #BB11 pic.twitter.com/Hv9uPJi0AX

— COLORS (@ColorsTV) October 12, 2017
3. Bigg Boss called Hina Khan in the confession room and asked her to announce in front of everyone that they have to choose two best performers from the task who will later compete for the captaincy. The housemates choose Puneesh Sharma and Hina Khan but Arshi believed that she was the best performer in the task. The housemates target Hina for not informing about the Bigg Boss' orders completely. Later Hina cries in front of Sshivani Durga and explained her that she had misunderstood the instructions.
The housemates @lostboy54 & #PuneeshSharma are excited! Who do you think will win? #BB11 pic.twitter.com/JPzHv2rTZB

— COLORS (@ColorsTV) October 12, 2017
4. The padosis are given the final call and they replace Hina Khan's name with that of Vikas. A captaincy task takes place between Vikas and Puneesh in which Vikas emerges out as the winner. Arshi Khan who was in full support with Vikas rejoiced.
.@eyehinakhan ignores the captain Vikas Gupta. What consequences will this have? #BB11

— COLORS (@ColorsTV) October 12, 2017
Vikas Gupta asks Akash Dadlani & @eyehinakhan to come out to talk but they refuse. #BB11

— COLORS (@ColorsTV) October 12, 2017
Also Read: Bigg Boss 11: There is some bad news for the fans of Splitsvilla 10 fame Priyank Sharma
5. Later, Vikas was announced the captain for the week and Bigg Boss explains him his duties. He asked Hina and Shilpa to do a work for him but both the opponents refused and said since the lights are off and it's time to sleep, they won't do the work.