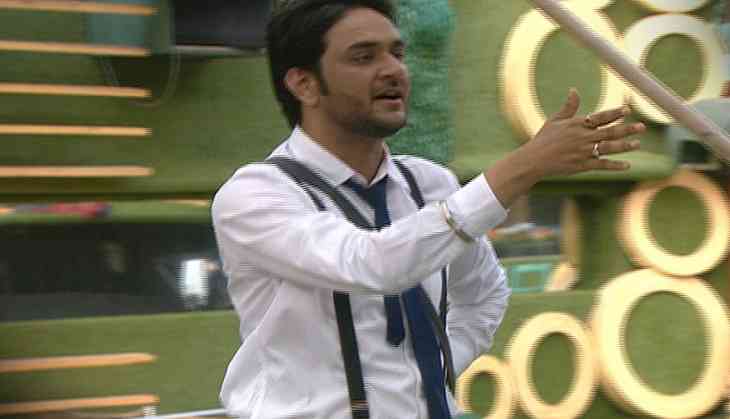 Last night's episode of the popular reality show Bigg Boss season 11 saw the contestants playing actively in the luxury budget task which was titled as- Bigg Boss Cushion Factory. The housemates got divided into two teams one headed by Vikas Gupta and the other headed by his rival Shilpa Shinde. In the following task, Bigg Boss would assign an order to both the teams and the one completing the order on time will be the winner.
During the task a lot of things took place and for all those who missed the drama in the last night's episode, check out these 5 catch points that grabbed everyone's attention.
ALSO READ: Bigg Boss 11: This actress reveals shocking details about Splitsvilla 10 fame Priyank Sharma's sexuality and his involvement in casting couch
Check them out:
Akash Dadlani and Puneesh Sharma discuss about Pooja having feelings for Luv Tyagi. #BB11

— COLORS (@ColorsTV) October 31, 2017
1. The housemates including Puneesh Sharma and Akash Dadlani talks about Dhinchak Pooja's feeling for the at present captain of the house, Luv Tyagi.
Shilpa Shinde steals the money from @lostboy54's lockers! Will everyone find out? #BB11

— COLORS (@ColorsTV) October 31, 2017
2. The luxury budget task begins in which Shilpa Shinde and Hina Khan acts as the 'best buddies' and plans to steal money from Vikas's tijori.
.@lostboy54 tells them that it's unfair to their team & rejects the pillows! What will happen now? #BB11

— COLORS (@ColorsTV) October 31, 2017
3. Vikas comes to know through Hiten that all of the money from his tijori has been looted by Shilpa and in order to take a revenge Vikas rejects all the cushions of Shilpa's team.
ALSO READ: Bigg Boss 11: Dhinchak Pooja earned Rs 7 Lakhs for 'Selfie Maine Leli Aaj' and 10 other shocking facts about the internet sensation
Shilpa Shinde & @lostboy54 discuss the prices of the cushions with the housemates. #BB11

— COLORS (@ColorsTV) October 31, 2017
4. Hina hides all the money that they took from Vikas's tijori. Later when the material for the cushions come, Vikas rushed into the room and took all the cotton and after that Shilpa came to bargain with Vikas to get the cotton back but Vikas refuses and Shilpa walks out. Shilpa gave money to everyone and asked everyone to hide their money.
Bandgi Kalra tries to tell Puneesh Sharma about Akash Dadlani's real intentions. #BB11

— COLORS (@ColorsTV) October 31, 2017
5. Puneesh tried to convince Bandgi to give all her money to Vikas but she refused and they decided not to give their money to anyone but to steal money from Akash since according to them he was also playing a game with them.
ALSO READ: Bigg Boss 11: Here is what Arshi Khan's Pune and Goa 'kaand' is all about?
For more updates related to Bigg Boss 11, stay tuned!