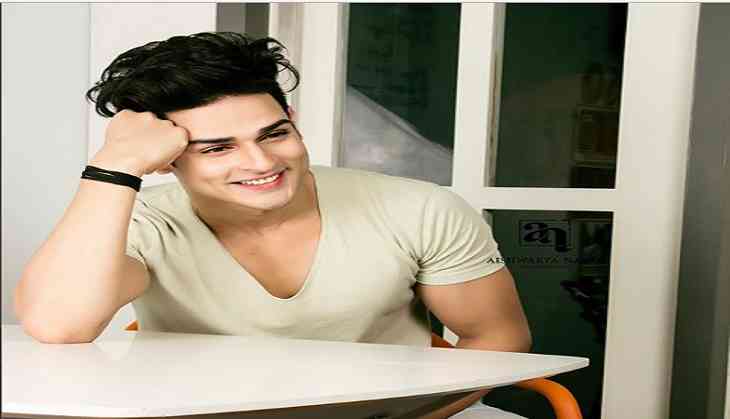 Popular reality show Bigg Boss season 11 has begun with its third week and already four contestants are out of the house. The most shocking eviction out of four was of Splitsvilla 10 fame Priyank Sharma who was asked to leave the reality show by the host of the show Salman Khan. Priyank who had a lot of popularity out of the house had to leave the Bigg Boss house just after the first week.
The incident happened when Vikas Gupta and Akash Gupta got into a fight upon former's sexuality and when Akash continued to call him 'gay', Priyank lost his cool and ran to hit him and slapped him not once but twice. Later, during the first Weekened Ka Vaar episode of the show, Salman Khan scolded him and as a form of punishment asked him to leave the right now for breaking the most important rule of the house.
Also Read: Bigg Boss 11: Vikas Gupta apologises to Hina Khan, a padosi gets thrown out of the house; 5 Catch points of last night's episode
Priyank Sharma after getting out of the show opened up about his experience in the house and said in an interview to PTI, "There was so much negativity in the house, there are mad and weird people inside. It's a mixed feeling (referring to his early exit from the show). I watch 'Bigg Boss', I feel I am still there but I am not. It's not a good feeling when I see the show. I have made some friends inside the show and I support them."
He even opened up about the actor Salman Khan, his scoldings and said further, "He (Salman) knows me. He scolded me, he took my side as well. He just told me don't forget what kind of a person you are, just be yourself and that I should not be hitting anyone as it is wrong. They (channel) don't want to promote that (hitting anyone) through the show. So I just got a piece of advice from him."
Also Read: Bigg Boss 11: Find out who all will get nominated for the coming week
There were reports that the handsome hunk will return back on the show. Talking about the same, Priyank said, "If the channel approaches me again, I would love to go back. There will be no second thoughts about it."
After Priyank's shocking exit from the house, another contestant was thrown out of the house by all the other housemates but this time from amongst the padosi contestants of the show. As by now Zubair Khan, Priyank Sharma, Sshivani Durga and Lucinda Nicholas are already out of the Bigg Boss house.
Also Read: Bigg Boss 11: Priyank Sharma of Splitsvilla 10 fame opens up about dating Vikas Gupta
For more updates related to the Bigg Boss season 11, stay tuned!