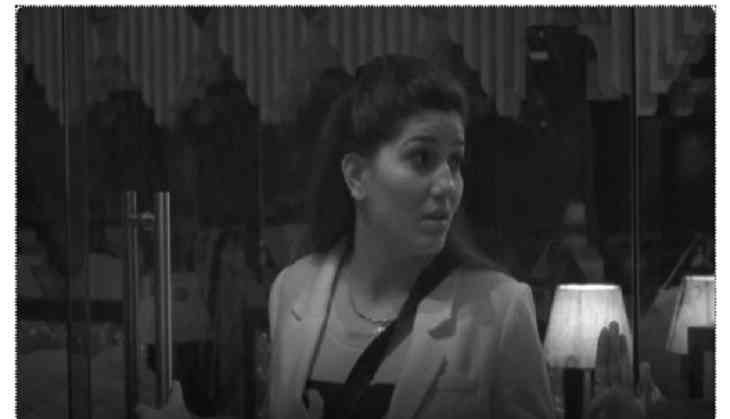 Television reality show Bigg Boss season 11 started last night and both the celebrity and commoner contestants rather than being tired, became active and started showing their true colours. While the fights and drama take place a day or two after the show begins but this time it seems as if the contestants have made an agenda to attract the audience through arguments and fights.
Also Read: Bigg Boss 11: Know who is Salman Khan's favourite contestant in the house
For those who missed the last night's episode, here we have compiled a list of moments that took away the last night's first episode. Check out the 5 moments that stole the first day show:
Also Read: Bigg Boss 11: These 5 contestants to get nominated this week
The drama begins in the #BB11 house as Shilpa and Vikas get into a heated early morning argument. #BBSneakPeek pic.twitter.com/6z9BJFLAVM

— COLORS (@ColorsTV) October 2, 2017
1. 'Bhabhi Ji Ghar Par Hain' fame Shilpa Shinde and the programming head of &TV Vikas Gupta picked up their fighting strings that they ahd left on the stage on again and got into a heated argument. Where on one hand Shilpa clarified her side of the story, the latter Vikas taunted Shilpa for doing "unnecessary drama" and even called her a 'psycho' and 'mentally challenged person.'
What caused the clash between Zubair Khan & Sapna Choudhary? Read on to find out. #BB11https://t.co/VqryLe2drL

— Bigg Boss (@BiggBoss) October 2, 2017
Tension arises between Puneesh Sharma & Zubair Khan after they engage in a verbal battle! #BB11 pic.twitter.com/ma4PM454UE

— Bigg Boss (@BiggBoss) October 2, 2017
2. Another bomb broke when Sapna Chaudhary got offended by Zubair Khan's 'non-veg' shayari and asked him to mind his language especially in front of women which got into his nerves.
A war of words turns a little nasty as Zubair Khan and Puneesh Sharma clash in tonight's episode of #BB11. #BBSneakpeek pic.twitter.com/Jtnymkpbb7

— COLORS (@ColorsTV) October 2, 2017
3. Soon Puneesh stepped into their matter and a verbal fight took place where Zubair started shouting his lungs out at him and even said he doesn't need any TRP because he is the TRP himself.
.@lostboy54 asks Padosi #LuvTyagi to be nicer on the phone! What's going to happen next? #BB11 pic.twitter.com/AEswBlI9fO

— Bigg Boss (@BiggBoss) October 2, 2017
4. While the contestants were engaging with each other, the 'padosi' contestants started making their demands in food since they didn't have kitchen and have to depend on the housemates for the food. A verbal fight took place when padosi Luv Tyagi ordered Vikas Gupta and made direct demands and orders food and other requirements from them.
Double the celebration, double the fun! @BenafshaSoona and @eyehinakhan get a sweet birthday surprise. #BB11 pic.twitter.com/kelyynl39J

— COLORS (@ColorsTV) October 2, 2017
5. To cool down such a heated day, Bigg Boss planned a surprise for Hina Khan and Benafsha Soonawalla who had their birthdays. The whole house celebrated their birthday by cutting cake and dancing.
Also Read: Bigg Boss 11: Hina Khan and Benafsha Soonawalla to celebrate birthday in the house
Meanwhile, there are 18 contestants who have entered the Bigg Boss house this time and the names include those of TV actors Shilpa Shinde, Hiten Tejwani, Hina Khan, Priyank Sharma, VJ Benafsha Soonawalla , Jyoti Kumari, Shivani Durgah, Sapna Choudhary, Puneesh Sharma, Zubair Khan, Arshi Khan, Bandgi Kalra, Akash Anil Dadlani, Sabyasachi Satyapathi, Luv Tyagi, Mehjabi Siddiqui and Vikas Gupta.
For more updates related to Bigg Boss 11, stay tuned!