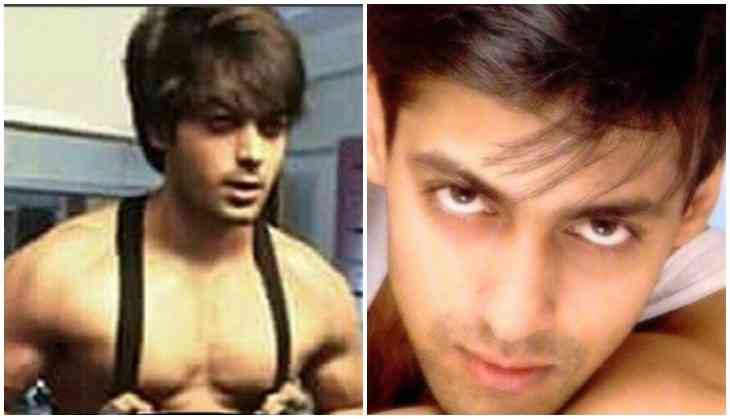 Bigg Boss 11: Have you seen younger Salman Khan in these pictures of contestant Luv Tyagi?
The eleventh season of popular reality television show Bigg Boss is already making headlines and this season is a hit from the first episode of it. Now the Padosi contestant Luv Tyagi has become captain of the house for this week. This contestant has made his own identity in the house with his stud attitude and behaviour.
Many fans will surely agree that Luv Tyagi is a younger Salman Khan and this is not what we are saying, this is what the pictures of Luv Tyagi are saying. The looks of Luv Tyagi are totally similar to the younger version of Salman Khan.
Recently some pictures of him being viral from his social media account, not even his looks but also his physique.
These days he has become an eye candy of the house as her female fan following is also a witness of popularity.
Talking about Luv then he is a model born in Budhana, Uttar Pradesh. He completed his education from BSM College, Roorkee.
Also Read - Bigg Boss 11: What! Sapna Chaudhary doesn't know anything about 'condoms'?
The younger Salman Khan is very much popular on social media also and now you can find many fan clubs of the contestant.
Also Read - OMG! It's Akshay vs Akshay on Republic Day weekend 2018: Padman to clash with 2.0
Luv has charmed many with his looks and muscular body in the house and these pictures.
Even this contestant is very much confident about himself and before entering the house he told to a leading daily that he has all the ingredients to win the title of Bigg Boss.
Also Read - Did Priyanka Chopra just called her 'ex-boyfriend' Shah Rukh Khan 'MF'?
Now it has to see how far will he go in the house and will he be able to win the Bigg Boss 11 or not?