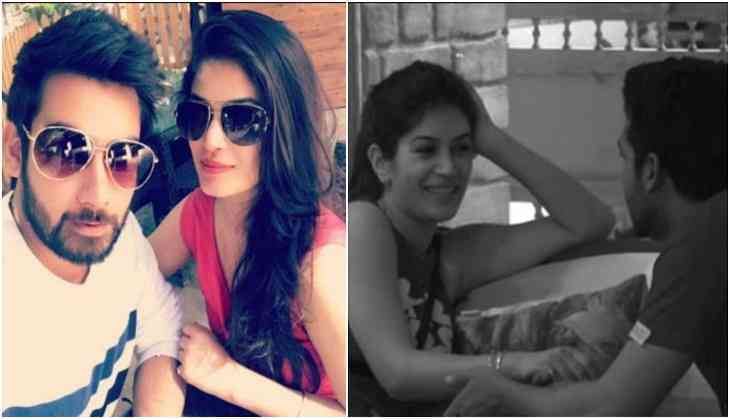 This season of the popular reality show Bigg Boss, is one that caught the attention of everyone all for the wrong reason though. Yes, we are talking about the couple of the show in this season, Puneesh Sharma and Bandgi Kalra that came too close while they were inside the house.
They started coming into limelight when they both started kissing each other on the camera that also got telecasted on the Television screens. Not only this the couple even tried to make out under the blankets when the lights went off in the night. They were even caught sneaking into the washroom to do the same.
ALSO READ: Bigg Boss 11: Puneesh Sharma and Bandgi Kalra heading out for a break-up? See video
Their scenes did not got down well with many people and audience started to say that Bigg Boss is not a reality show anymore. The host of the show, Salman Khan, also warned them to be careful of their acts but they did not stopped. Bandgi's so-called boyfriend Dennis Nagpal, after seeing her doing this on the screen, broke up with her and announced iton the social media.
Firstly, it was being said that they were faking their relationship just for the sake of the show but later everyone started to believe that they truly were in love with each other. But, shockingly, a few days back, a video of the couple went viral on the social media in which they both were seen discussing about the same. Not only this Bandgi and Puneesh also broke up as per seen in the video.
After seeing the video everyone went into shock as to why they have to take such a step if they were in love with ecah other. Not only the audience but Bandgi's ex-boyfriend too was shocked to see the same. However, it seems as if he clearly knows why she is doing the same.
ALSO READ: Bigg Boss 11: These three contestants to enter the 'kaal kothari' this time
During an interview given to a leading Entertainment portal, Pinkvilla, when Dennis was asked about the same he said, "Seeing the video where Bandgi is asking him to break up clearly shows she is insecure about getting eliminated and wants to finish her relationship with Puneesh and come out of the show clean, Also somewhere back of her mind she knows that their relationship is not been accepted by audience."
ALSO READ: Bigg Boss 11: Bandgi Kalra's boyfriend wants to breakup with her on Television in this manner
Well, we are still not sure wether this is exactly the reason why the couple will set their ways apart. For more news related to Bigg Boss 11, stay tuned!