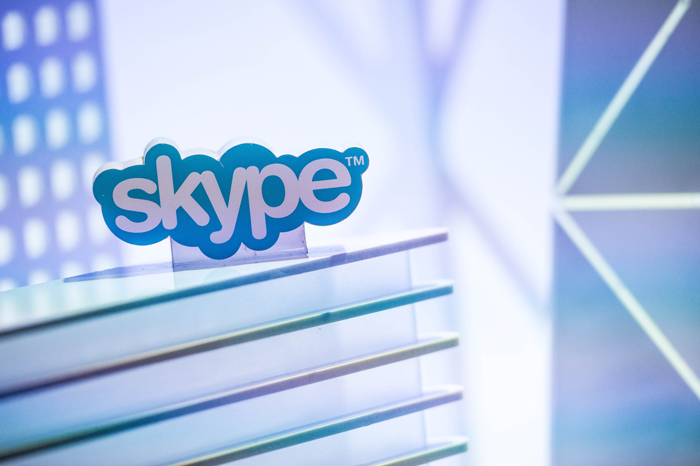 Positioning itself as a "big believer in net neutrality", Microsoft's video calling service Skype on Thursday said it continues to push for affordable Internet access to consumers.
"We are big believers in net neutrality. That's been our stated point of view globally and we believe that in the end net neutrality serves the interest of consumers and we will continue to push for that position," Skype Corporate Vice President Gurdeep Singh Pall told PTI.
"It's about every citizen having affordable access. Any climate which allows that to be created we are always pushing for", he added.
Earlier this year, a proposal to regulate calls on Internet-based apps like Skype, Whatsapp and Viber had stirred a national debate on the issue of net neutrality. The principle of net neutrality states that no priority should be accorded to an entity in Internet traffic flow on account of payments to service providers like telecom companies.
India, which has the second highest number of Internet users globally, is also among the top 5 markets for Skype, he said. "We are very excited about India. There is a huge potential in terms of using video communication to connect people to services like agriculture, healthcare, education.
India is among the top five markets for us, both in terms of userbase and usage," Pall said. He, however, declined to comment on the size of user base in India.
Globally, over 300 million people and businesses use Skype every month. Skype has also announced partnership with Indian studios - Yash Raj Films and ErosNow - to develop custom Mojis for its users, especially in India.
"Using Bollywood specific Mojis, Skype users can now express themselves better using the short clips from popular movies and TV shows like Dilwale Dulhania Le Jayenge, Ra one, Dhoom 2 and 3, Tanu Weds Manu Returns and Devdas," he said.
He added that though these clips may be heavy on data usage for users, the company has cached them on the app itself so that users do not have to download them every time they send them over the platform.
Additionally, Skype has also created new emoticons highlighting local food, gestures and daily expressions used in the country.
-PTI