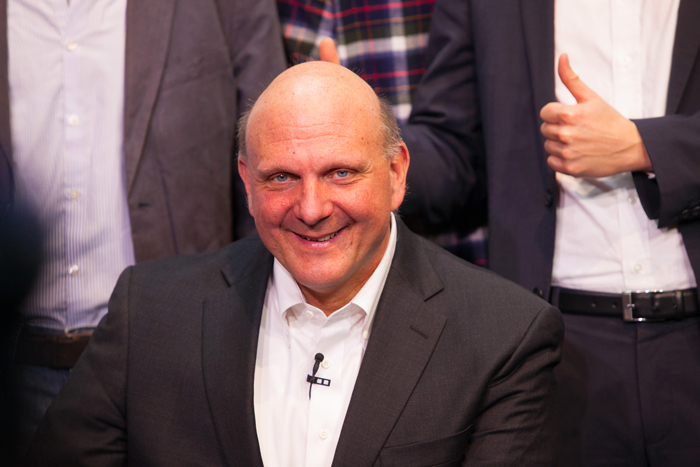 Steve Ballmer believes in the power of social networking site Twitter. The former Microsoft top boss and current owner of NBA's Los Angeles Clippers, Steve Ballmer, has bought a 4 per cent stake in Twitter. This makes him the third-biggest individual shareholder in the company.
Surprisingly, Ballmer owns more than Twitter CEO Jack Dorsey. Ballmer's stake is worth more than $800 million based on Twitter's $21 billion market value.
This news comes a week after Dorsey was officially announced as Twitter CEO. It isn't clear when Ballmer bought the shares before or after that announcement. Only two individual investors - co-founder Evan Williams and Saudi billionaire Prince Alwaleed bin Talal - have larger stakes amongst individual investors. CEO Jack Dorsey owns just 3.2 per cent of the company.
Good job @twitter,@twittermoments innovation, @jack Ceo, leaner, more focused. Glad I bought 4% past few months. Like @alwaleedbinT move too

— Steve Ballmer (@Steven_Ballmer) October 16, 2015
Ballmer also praised Twitter's new 'Moments' feature. It basically curates the best tweets of the day. "The best of what's happening on Twitter in an instant," says Twitter. It's really just a curation of news and tweets on the hot topics of the moment.
On the back of this news, Twitter's stock popped 5.6 per cent on Friday, 16 October.