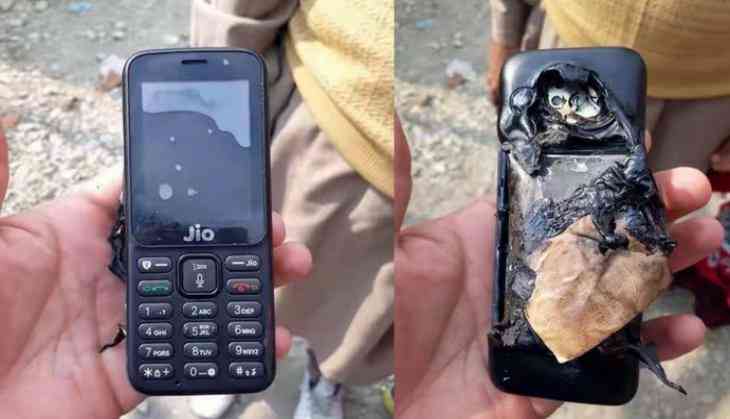 Reliance Jio has also been included in the list of companies like Samsung, Xiaomi and Apple that have had to deal with cases of exploding smartphones in the past. If the reports in media are anything to believe, then the users of Reliance Jio phone need to worry.
According to a report published in PhoneRadar, a Jio phone unit blasted in Jammu and Kashmir, however, the report did not disclose the name of the user. It was also said in the report that the even though, the phone blasted the battery of the phone and the front unit of the phone remained intact. The reports also claim that the reason behind the blast was due to a fault in the charger because if the battery of the phone would have been at fault, it would have blasted too.
Also Read: http://www.catchnews.com/business-news/unbelievable-proposal-of-reliance-jio-stuns-rivals-thrills-users-85909.html
While talking to India Today the spokesperson of the company said, "JioPhones are designed and manufactured with global standards, and each phone goes through stringent quality control process. The said incident has been reported to us. Our initial investigation suggests that this is a case of intentional sabotage. The damage to the device seems to have been intentionally caused. The incident, as well as its timing, has been designed by vested interests to malign the brand. We will take appropriate action based on further investigations."
Also Read: http://www.catchnews.com/tech-news/you-will-be-shocked-to-know-how-much-mukesh-ambani-earned-from-jio-85821.html
Last year the company had faced the same issue when Reliance Jio's Lyf phone and Water 1 phone were found in flames.