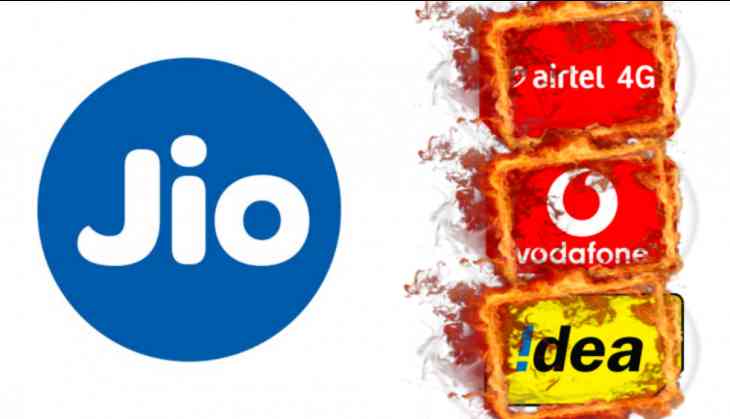 There has been a neck-to-neck competition in the among mobile network companies after the arrival of wholly owned subsidiary of Reliance Industries Jio. Reliance Jio is offering many offers in addition to 100% cashback on its recharge. Now Idea has also jumped in competition with 100% cashback offer on its recharge. In fact, Idea is giving 100% cashback on its 357 rupees recharge. Once recharge of 357 rupees, seven vouchers of Rs 51 will be available. For redemption of these vouchers, a user will have to recharge of Rs 299 or more. Only one voucher can be used at a time. In this way you can get a cashback of Rs 357 in seven vouchers.
Idea's 357 rupees recharge allows users to call unlimited local STD and roaming. Apart from this, 1.5GB high speed data is also available daily. Alonng with this, the user will get 100 massages limit daily. There is a condition for the users that if a user recharge with the My Idea app or from the website, then he will get 1.5GB of data per day if the user does any other medium, he will get 1GB data per day. The validity of this plan is 28 days.
Jio is offering a cashback of up to Rs 2,599 on its 399 rupees recharge. This cashback is only available on online recharge. The cashback of Rs 2,599 will be made available in splits. If you recharge with Rs 399, then a cashback of 400 rupees will be made available. The user will get cashback in 8 times that is, 8 vouchers of 50-50 rupees will be available. After recharging 399, a discount of 50 rupees on next 8 recharge will be available. Which means a user will get Rs. 399 recharge at Rs 349. Apart from this, a user will get Rs. 300 in mobile wallet and the amount which will be left will be added to mobile wallet. There will be a travel voucher of 1,000 rupees. AJIO vouchers of Rs 399 will meet and vouchers of Trends worth Rs 500 will be given.