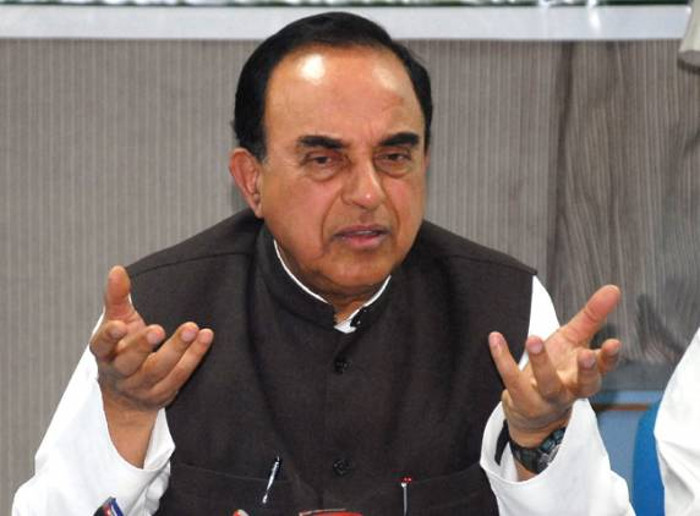 Backing Shiv Sena chief Uddhav Thackeray's statement that cricket matches with Pakistan should not be allowed to continue while bombs are being hurled at the security forces at the border, BJP leader Subramanian Swamy on Sunday said that it was a big mistake on the part of the Indian Government to allow the Shahid Afridi-led team to participate in the ICC World Twenty20.
"I agree with Uddhav. It was a mistake to allow them here. We should have that cricket match in Sri Lanka, Dhaka or Maldives or somewhere else. But in India, the problem is when Pakistan cricket team comes then all kinds of ISI people also come in the name of spectators," Swamy told ANI.
"I think the Prime Minister should take a call and should see that no matches take place with Pakistan until the issue of terrorism is resolved," he added.
Lauding Himachal Pradesh Chief Minister Virbhadra Singh for opposing the India-Pakistan World T20 match in Dharamsala, Thackeray compared cricket balls with bombs, saying that both cannot take place at the same time.
Asserting that sports and politics should be kept apart, Pakistan skipper Shahid Afridi today admitted that his side have not received so much love and affection from their own country as they have got in India.
Talking to the media ahead of their warm-up game against Sri Lanka at the Eden Gardens on Monday, Afridi said that he has always enjoyed playing the game in India.
"There are very few nations where I have enjoyed playing cricket as much as I have enjoyed in India. I will always remember the love that I and my entire team have got from the Indian fans. We didn't get so much of love in Pakistan as we have got in India," Afridi said.
"I think cricket had helped in bringing the two nations closer. So, I think that sports and politics should be kept apart," he added.
Meanwhile, the Pakistan cricket team yesterday arrived at the Netaji Subhash Chandra Bose (NSCB) International Airport in Kolkata after getting a green signal from Islamabad to take part in the ICC pinnacle event.
The ICC has already moved Pakistan's group match against India to Kolkata on March 19 due to security concerns in Dharamsala.
-ANI