Indian cricket gets Kumble as coach. And it's superb news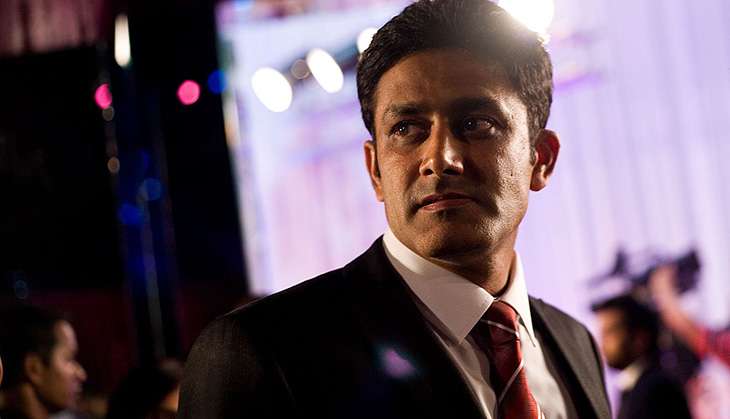 The appointment
Legendary leg-spinner Anil Kumble is the new head coach of the Indian cricket team
He was selected by a three-member panel consisting of Sourav Ganguly, Sachin Tendulkar and VVS Laxman
The choice
Kumble has been chosen from a field of 57 candidates
While there\'s no denying his stature in Indian cricket, Kumble does not have any prior coaching experience
More in the story
Why Ravi Shastri didn\'t get the job despite being the favourite
Why Jumbo has been given just a one-year tenure
Out with the mumbo and in with Jumbo.
Welcome coach Anil Kumble. After all the hocus-pocus and the drama surrounding who would take up the mantle, finally India's best-ever bowler was given the job.
How we got here
It was quite amazing, this whole circus. There was a time when it all looked like a sham, with former Team Director Ravi Shastri seemingly head and shoulders above the rest in terms of being a candidate.
But then, suddenly, chief selector Sandeep Patil emerged, being one of the first to apply for the post, as per the Board of Control for Cricket in India's (BCCI) requirements.
Also read - Anil Kumble named new head coach of Indian cricket team
Shastri, it seemed, was pretty happy to be just a contender instead of an actual candidate. One may not be too far from accuracy if it was assumed that he finally applied only when asked to do so.
Propriety is everything in the BCCI, you see.
This led to the entire rigmarole of as many as 57 candidates!
Now, one can understand that the Indian cricket team coach is a big post. But surely there aren't 57 people with the requisite qualifications?
We heard a lot of names. The entire West Zone seemed to be interested - be it Shastri, Patil, Pravin Amre or Lalchand Rajput.
One wonders if the only coach who was on the job while this was going on - Sanjay Bangar in Zimbabwe - was ever in with a shout. Almost certainly not.
Plus there were names like Tom Moody and others being bandied around.
The 57 became 21, and then, on Tuesday, the special committee interviewed 10 candidates, including Kumble.
That essentially was the end of the talent hunt.
Shastri was on video conference. Either he knew he wasn't getting the job, or he has bigger fish to fry.
One cannot summarily dismiss the possibility of Shastri and the BCCI not coming to terms about how it would all pan out financially, given that Shastri would have to give up on a fairly lucrative commentary deal if he was to take up the job.
Even now, there is some talk about him being offered the post of batting coach or some such. I seriously doubt if he will take up an assistant's post.
The right man for the job
Drama and intrigue aside, Kumble is quite the man for the job, one would like to assume.
His tenure as president of the Karnataka State Cricket Association, right after retirement, was frankly a disaster.
He learned quickly enough that being a great player does not necessarily translate into administration.
He and Javagal Srinath tried to put the players first. The result was a pretty short tenure.
Thereafter, Jumbo was involved in some BCCI and ICC operations as well.
Also read - 9 interesting facts about Indian men's cricket team's new head coach Anil Kumble
He also learned that diplomacy needed him, like bowling, not to step over the line when it came to taking sides. This explains why he and other superstar of Indian cricket remained carefully silent when it came to the N Srinivasan issue.
Anyhow, this is perfect for Kumble. Just the job he is made for. He has to discuss cricket with the playera and not discuss anything with the media. Both things he's pretty good at.
Also, he has the kind of aggression that Test skipper (and soon to be all formats skipper) Virat Kohli would admire. Not the hyperactive, hyper-expressive character that Kohli is. But anyone who has seen Kumble's laser-like eyes when bowling would know what fires burn inside.
At the same time, that is also a situation which can have a flip side. Kumble, never the best of fielders, was always quite impatient and irritable when it came to fielding mishaps off his bowling.
Seems to be quite the thing with bowlers who are bad fielders. Take the examples of Harbhajan Singh or Zaheer Khan.
This lack of patience can well be seen when it comes to handling the job of getting the best out of his side, especially against the big sides.
Kumble has got a good break in terms of getting the West Indies as his first opponents. Test cricket is no longer the Caribbeans' strongest suit, so it's a good place for the new coach to find his feet.
Short tenure
Another vexed issue is the tenure. Only one year.
One wonders what the issue with BCCI and coach tenures is. How come Duncan Fletcher can get a long stint, while Kumble gets only one year?
Could it be that this is just another stop-gap, an arrangement made to keep the seat warm till one of the BCCI's more spoilt sons finds it convenient to take over?
One hopes not.
Jumbo isn't a man to be trifled with. No one crossed him in the Indian dressing room. Not even those who were part of the special BCCI committee - Sourav Ganguly, Sachin Tendulkar or VVS Laxman - crossed him when he was fuming in one corner after a bad day.
Also read - Jumbo turns 45! Here's a look at 35 interesting facts about Anil Kumble
It's ironic that they would be the ones deciding his fate. Equally ironic that those who haven't ever held a bat in anger would decide if he is good enough, one year hence.
But as of now, he's the coach. Celebrate, and watch on.