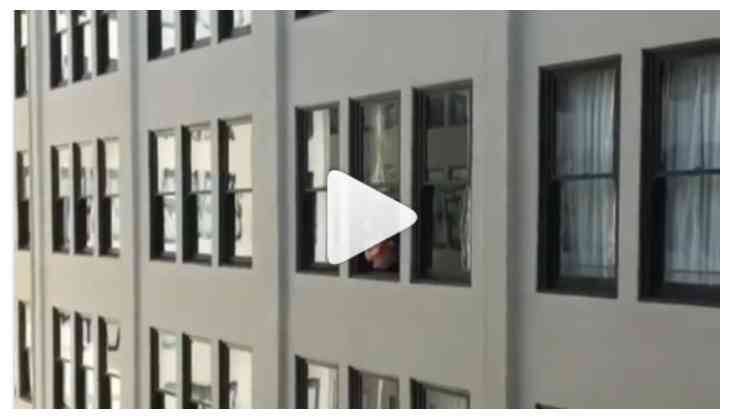 Due to the coronavirus outbreak, people across the world were asked for self-quarantine in a bid to fight against coronavirus. During coronavirus, social media has been flooded with several videos and pictures depicting how people are spending their days during the lockdown. One such video has surfaced the Internet from southern California where a woman celebrated her fiance's birthday in a unique style.
As they both were under quarantine and hence, the lady came across a creative way to spring a surprise on her man's 30th birthday.
Know what she planned:
Hannah Chung asked a favor from her neighbours to sing 'Happy Birthday' song for her fiancé. In the video, Chung can be seen writing detailed notes for her neighbor about her plan and also mentioned the exact time when they all have to sing a birthday song in the chorus.
Chung also posted a video on TikTok with a caption, "My quarantine birthday surprise for @jsn.s!"
Since the video went viral, it has prompted several reactions. People are liking the way of her celebration even in the toughest time that the whole world is facing.
For sure, it was an aww moment for everyone who helped the Chung in making her surprise successful.
If you also have any special moment during self-isolation, share with us…
Also Read: Spain: 77-year-old man arrested for hunting Pokemon on street during lockdown