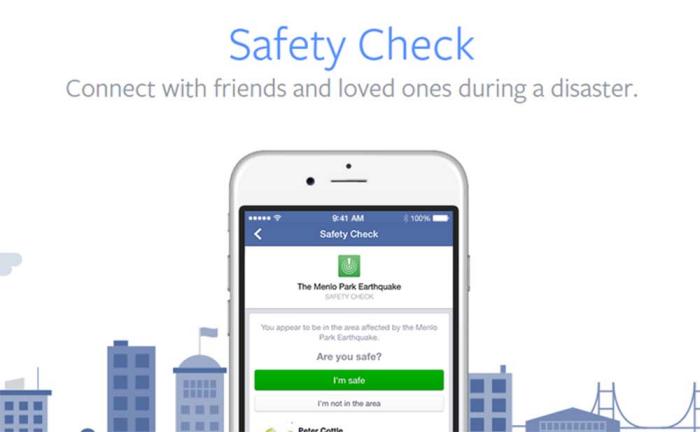 Social media giant Facebook has activated the 'Safety Check' feature in response to the deadly Brussels terrorist attack.
Belgian firefighters said at least 21 people had died after "enormous" blasts hit Brussels airport and the city's metro system today, PTI reported.
With the safety check feature, users can easily inform their friends and family that they are secure by marking themselves safe via the feature.
The 'Safety Check' feature was also activated after the terrorist attacks in Paris and the fatal floods in northern Tamil Nadu in 2015, among other recent emergency situations. Initially, Facebook had activated the safety check feature only for natural calamities.
How it works
If you're near a natural disaster, you can tell friends if you're safe and check to see if they're safe, too.
Check notifications
If it looks like you may be near a natural disaster, Facebook will ask if you're safe.
Say you're safe
If you're OK, click or tap the "I'm Safe" button.
Check on others
Facebook will let you know when friends say they're safe. You can also check a list of friends who may be affected by the disaster.