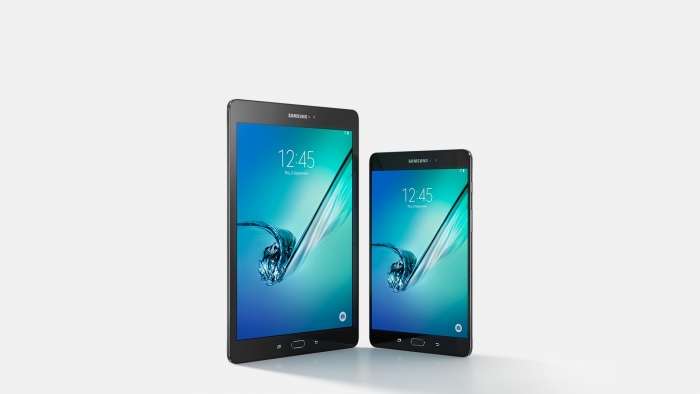 Korean electronics giant Samsung recently launched Galaxy Tab S2, a flagship 9.7" tablet which is priced at a whopping Rs 42,000. Redesigning and numerous upgrades are key features of the device.
Samsung Galaxy Tab S2 specifications
Processor: Samsung Exynos 5433 octa-core
RAM: 3GB RAM
Screen: 9.7-inch Super AMOLED (2048 x 1536 pixels resolution)
Camera: Rear 8-megapixel and 2.1-megapixel front facing camera
Operating system: Runs on Android 5.1.1 Lollipop
Connectivity: 4G LTE, WiFi, MIMO, Bluetooth 4.1 BLE, NFC (near field communication)
Storage: 32GB internal with microSD expansion card support
Battery: 5,870 mAh
What works for Samsung Galaxy Tab S2?
Samsung has made this tablet a lot thinner and light in weight and this works positively for the device. Users can hold the device easily and also for longer durations.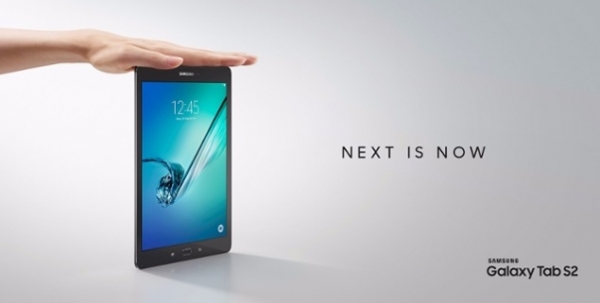 The display is of superior quality. Each pixel in the display glows on its own which means that it doesn't need a backlight to function. It can be easily used in the outdoors, even in the direct sunlight.
The tablet comes with 4:3 aspect ratio meaning that it has a squarer display. It makes reading easier and is more productive.
A user can also run two apps parallely. However, here's one limitation. Split-screen view is not a standard feature of Android, therefore only a few apps work in the split-screen mode.
The camera of the Tab S2 takes good pictures and easily handles the job of video calls or conferencing.
The battery backup is fair and the device comes with 4G connectivity.
What doesn't work for Samsung Galaxy Tab S2?
Though smaller screen size and also a squarer view has increased the productivity of the tablet but watching videos might not be a very good experience.
The rear body is made of plastic and the build has definitely taken a hit with this. The product, otherwise, has a sturdy built with metal rims and a glass body.
Another big disadvantage with the device is the absence of flash at the back. The rear camera does not deliver a decent performance while shooting moving objects.
Final word
However, with a decent price tag and power-packed features, the Galaxy Tab S2 could be the best Android tablet available in the market at present.