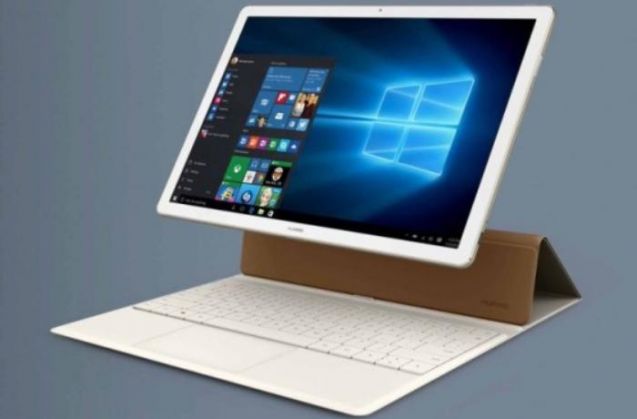 Telecom networking firm Huawei Technologies Co wowed the crowds at the Mobile World Congress - currently underway in Barcelona, Spain.
Huawei, which recently bagged the title of the world's third-largest smartphone maker, launched its convertible MateBook at the event.
Huawei Chief Executive Richard Yu launched the MateBook - which is said to be 13 per cent cheaper than Microsoft's entry-level Surface Book, a similar laptop-tablet hybrid. The top-end variant will be available for approximately US $1600.
The gadget comes with a high-resolution 12-inch display, a keyboard and a stylus pen. Powered by Microsoft's Windows operating system, the convertible MateBook is Huawei's first tablet-laptop hybrid and is aimed at the business market.
The convertible MateBook weighs 640 grams and has a starting price of $700 plus tax. Its keyboard can be purchased on an additional payment of $129.
The MateBook can be unlocked via fingerprint sensor, comes with a sixth-generation Intel Core processor.
Huawei claims that the device's battery allows up to 10 hours of working time at regular usage. The device comes with a stylus pen which also works as a laser pointer.
Huawei has said that the MateBook will have two variants - a 4 GB RAM and a 8 GB RAM version. Both variants will have a storage capacity of 128 GB. Among a host of other features, the device also has a 5 megapixel camera, USB C, Blue Tooth and Wi Fi and a 33.7 Wh battery.
-With agency inputs