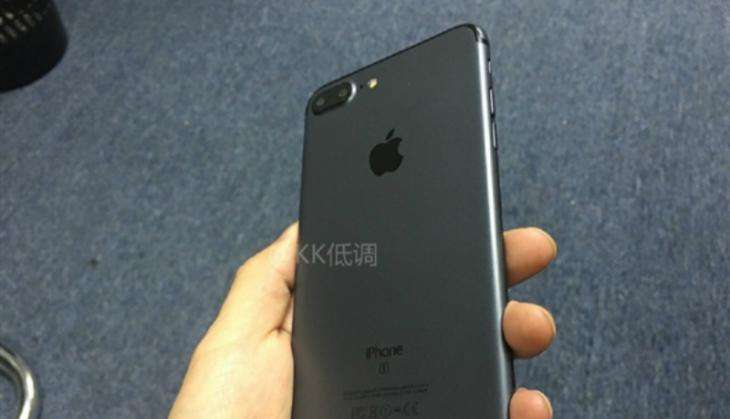 In less than a month, people around the world will know what Apple has in store for them. The annual Apple event, which takes place in September, will reveal the next iPhone model, touted as the iPhone 7.
The internet is abuzz with leaked photos of the upcoming iPhone and details of its features. One such picture supposedly shows off the space black variant of the rumoured next iPhone. The dual camera setup and the Smart Connector pins at the back indicate that it might be the larger 'Plus' or 'Pro' variant of the next iPhone.
The latest leak comes from MyDrivers, an online portal. The design structure looks familiar with a difference of a shift in antenna bands to the edges. A much-rumoured dual camera set up is also spotted in the smartphone. The phone also has connector pins at the back.
"Judging by the new hardware, the leaked image is of the larger variant, as the base 4.7-inch model is not expected to sport the dual camera setup or the Smart Connector. However, there is conflict on whether there will be two variants or a third Pro variant with all this new hardware. There is one theory that also states that Apple will stick to its two variant release, and build all the new hardware on its Plus variant," reports Gadgets 360.
Apart from a space black variant, a deep blue colour variant has also been spotted.
In any case, Apple is largely expected to host the launch event on 7 September. The device is expected to be available in the market as early as 16 December.