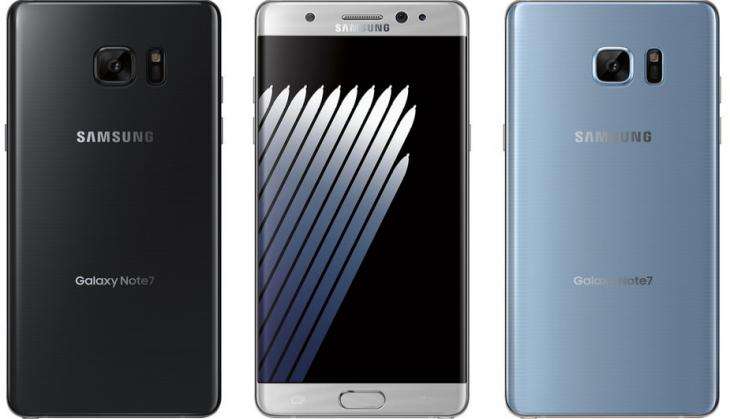 Tech giant Samsung has asked its Galaxy Note 7 users to stop using the smartphone immediately. Reason: explosion of batteries. In a major move, some countries across the world have banned the use of the Galaxy Note 7 in aircrafts.
Samsung Electronics is urging worldwide to stop using the Galaxy Note 7 as more and more reports of the smartphone catching fire are surfacing everyday.
The company has asked its customers to get the smartphone exchanged as soon as possible.
A few days back, Samsung made an official announcement for the global recall of the Galaxy Note 7 smartphone after claims of its batteries exploding. A recent report also suggests that shipment of the Galaxy Note 7 have been delayed in India.
Samsung Electronics says it will replace all problematic Galaxy Note 7 smartphones with new devices, as reported by Reuters. It also said that Samsung is halting the sale of Galaxy Note 7.