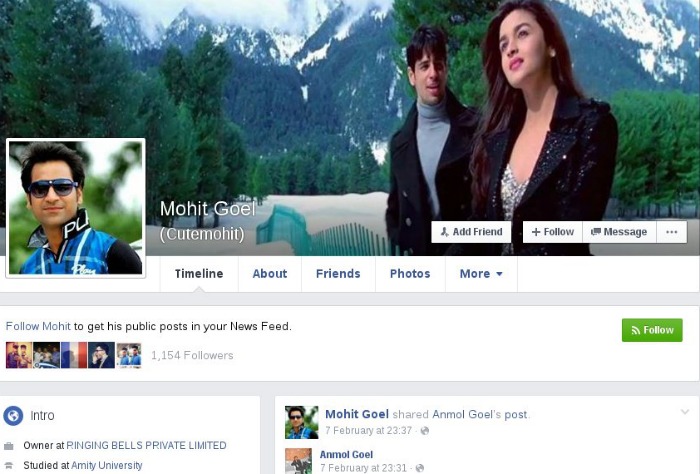 Mohit Goel is a name that should, by now, ring deafening bells in your head. In case you still do not know him, Mohit is the man who promised to give us the world's cheapest smartphone.
Freedom 251 has captured the imagination of the mango people, and his company, Ringing Bells, has become a hot topic of discussion since they opened their phones to pre-booking on 18 February.
Is it even possible to sell a smartphone at Rs 251 and expect a profit out of it? Turns out, it is; provided your phone is a re-branded product that is already in the market.
Want to make your own Freedom 251? You can! All you need is an Adcom Ikon 4, and some orange, white and green paint for the tricolor. Remember to buy extra white paint to cover up the Adcom logo.
#Freedom251 Imp Questions. The Freedom 251 sample phone comes with an Adcom branding Why? (2/7) pic.twitter.com/eROfjlnj6p

- Rajiv Makhni (@RajivMakhni) February 18, 2016
That, and a
fantastic bit of calculation
from the President of Ringing Bells, Ashok Chadha and Managing Director Mohit Goel.
But this story isn't about Chadha, or about Freedom 251. It is about the young lad from Meerut, Mohit Goel who deserves to be recognised by the world for either revolutionising the smartphone industry, or for the shortest scam ever, depending on how things turn out. Here's a closer look at the life and times of Mohit Goel, courtesy a few simple internet searches.
1) Educational qualifications
According to Mohit's LinkedIn profile, he holds a BBA degree from Western Sydney University, Australia and has completed his MBA degree from Amity University in Noida.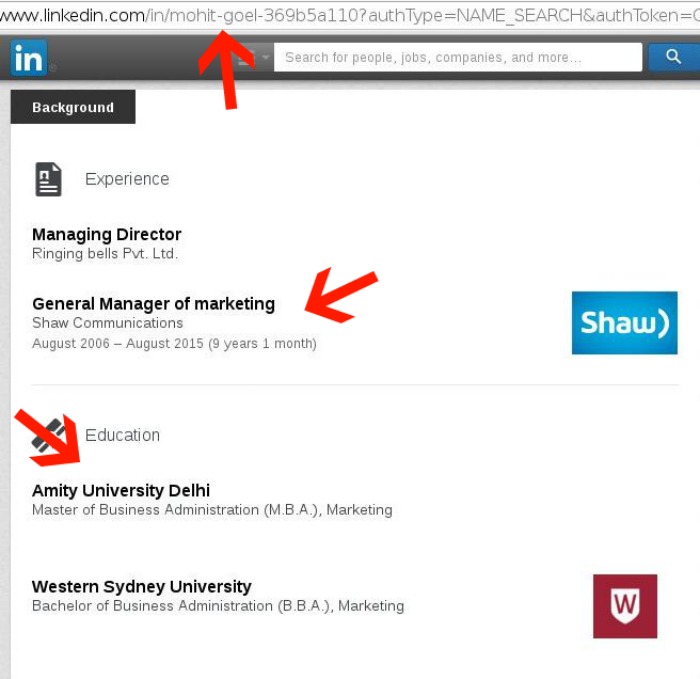 Here's the catch. The Economic Times quotes Mohit's father, Rajesh Goel as saying, "After completing his schooling, Mohit went to Noida and completed his graduation from Amity University."
Mohit's family is from Garhipukhta a small town Shamli district of Uttar Pradesh. Times of India declares that he's completed his education from St RC Convent School, Shamli. However Mohit's Facebook profile begs to differ.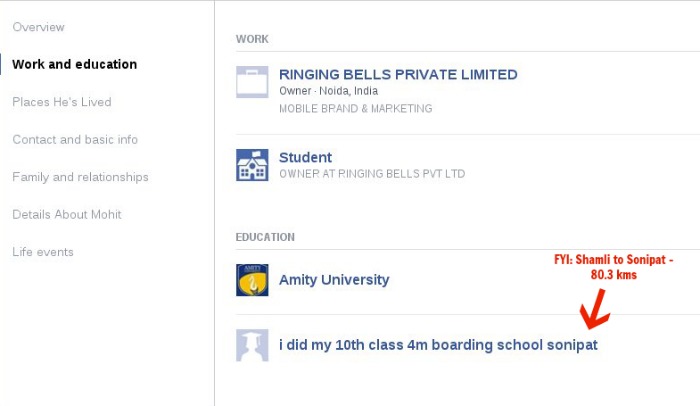 Mohit's LinkedIn profile also says he was the General Manager of Marketing at Shaw Communications for nine years. Which again is strange as he was born in 1987, which means he would mean he's been working since he was 19-years-old.
2. His nickname is CuteMohit. His favourite quote is "Watevr happens..happens 4 d best.."
3. On Children's Day 2013, Mohit "left job at student" and became the owner of Ringing Bells Pvt Limited.
Says his father, "The last time that he was home to meet us, he had expressed his desire to open a company and I loaned him some money to start what he wanted to. Then he started a mobile phone company and told us about his venture. Little did we know what it meant then."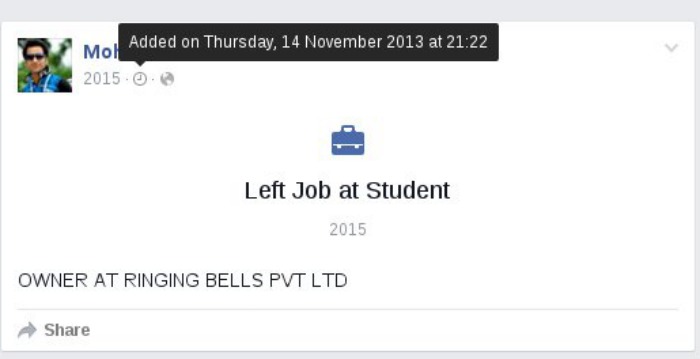 4. Mohit's wife, Dhaarna Mohit Geol, is an architect who has completed her education from Spectrum Institute of Design and Architecture. She is also the current CEO of Ringing Bells Pvt Limited.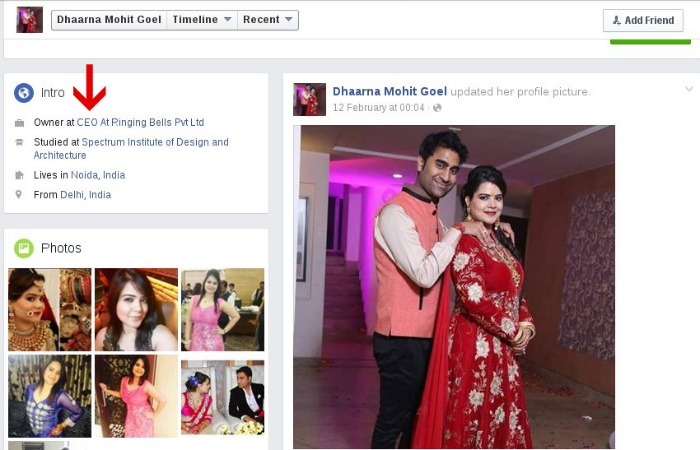 According to the registration papers of Ringing Bells, Mohit's parents Sushma Devi and Rajesh Kumar are the additional directors of the Noida-based company.
While the Wall Street Journal quoted Chadha as saying that the company would spend Rs 5 billion on building the factories to manufacture the phone. He also said that the money would come from the family of Mohit Goel - who reportedly own a farming business. But the Economic Times report says that Mohit Goel's father is a grocery store owner.
5) Mohit Goel is a Bollywood buff, and overwhelming evidence points to Karan Johar's Student of the Year being his personal favourite.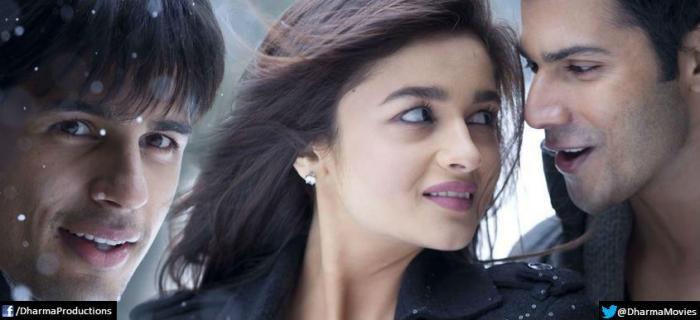 Excited about Freedom 251? We are too. Especially now that we know more about the brains behind the world's cheapest smartphone.
--
Edited by Blassy Boben