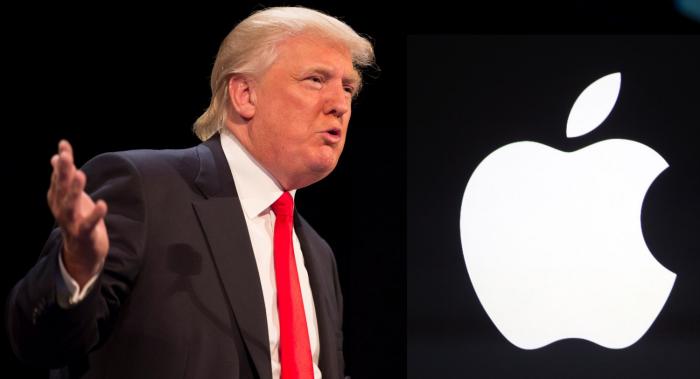 US Presidential hopeful Donald Trump came down hard on Apple products last week, in view of the tech giant's legal standoff with the Federal Bureau of Investigation.
Apple has been embroiled with a tussle with the FBI, with the latter demanding access to unlock San Bernadino shooting accused Syed Rizwan Farook's iPhone.
Ahead of his sweeping victory in the South Carolina primary, the Republican frontrunner asked for a total boycott of the California-based company. "First of all, Apple ought to give the security for that phone. What I think you ought to do is boycott Apple until such time as they give that security number," Trump said.
Trump also pledged to stop using his iPhone if the company did not change its position.
"I use both iPhone & Samsung. If Apple doesn't give info to authorities on the terrorists I'll only be using Samsung until they give info. Boycott all Apple products until such time as Apple gives cellphone info to authorities regarding radical Islamic terrorist couple from Cal." Trump said in a series of tweets.
Apple has been resisting the pressure, saying the move would "open a Pandora's Box" in terms of encryption policies.
So far, Apple has not reacted to Trump's comments, tweeted while using an iPhone.
- With agency inputs