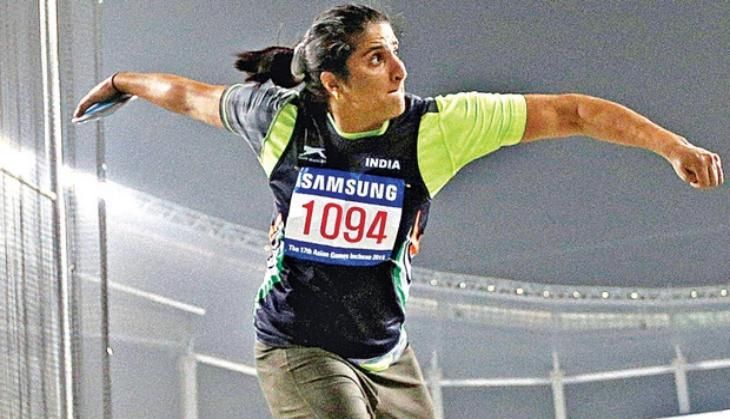 "I have a gut feeling that Rio will be my best Olympic Games," believes ace Indian discus thrower Seema Antil-Punia, who secured Rio berth after clinching gold at the Pat Young Throwers Classic held in California on Sunday.
An elated Punia, who made her Olympics debut in 2004, and won back-to-back medals in three consecutive CWG since 2006, said, "There is a sea change from 2004 up to now. Discus throwing is my passion. This time I didn't have much time to prepare, but I already have a gut feeling that Rio will be my best Olympic Games."
The reigning Asian Games champion hurled the discus to 62.62 metres bettering the Olympic Games qualification mark of 61 metres.
The attempt was also enough to outclass 2008 women's Olympic champion Stephanie Brown Trafton, who bagged silver with a throw of 60.50 metres in the event.
Punia, who won gold at the Asian Games in 2014 and silver at Glasgow Commonwealth Games in the same year, had earlier represented the country in the 2004 and 2012 Olympics.
Meanwhile, the 2010 CWG women discus champion Krishna Poonia won the silver medal at a qualification completion held at Chula-Vista Olympic Training Centre, San Diego, with a throw of 57.97 metres.
The 2016 Rio Olympics is slated to be held from August 5 to August 21.
-ANI