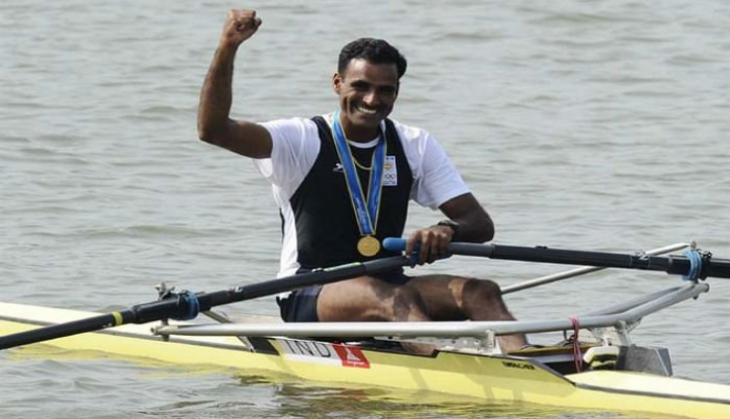 In what turned out to be a promising start to India's campaign at the 2016 Olympic Games in Rio, rower Dattu Bhokanal set the ball rolling after qualifying for the quarterfinals of the men's single sculls event on 6 August.
The 25-year-old, who is India's sole rower to qualify for the Games, finished the 2000m race on the third position with a timing of 7:21.67s - only behind Angel Fournier Rodriguez (7:06.89s) and Juan Carlos Cabrera (7:08.27s).
Bhokanal led the race in the opening few minutes, only to be left behind by Cuba's Rodriguez who clinched the top spot in the first heat. He also maintained his position at the second spot for the first 500 metres of the race, but Mexico's Cabrera picked up pace and left the Indian rower behind around the 700 metres mark.
With the Cuban and Mexican rowers increasing their lead in the race, Bhokanal managed to hold onto his third position despite being over 13 seconds behind the second-placed Cabrera.
Bhokanal, who hails from Maharashtra, gave up his studies to support his family after his father died of bone cancer in 2011. Shortly before he was due to depart for South Korea, his mother suffered brain damage in a fall resulting in almost total amnesia.
The eldest of three brothers, he joined the army in 2012 and was stationed in Pune, where he couldn't believe his eyes when he saw a vast expanse of water, where recruits practised rowing.
He won a silver medal in men's single sculls at the 16th Asian Rowing Championships in China last year. He has also won two gold medals at the 2014 National Rowing Championships and secured a fifth-place finish at the 2014 Asian Games.