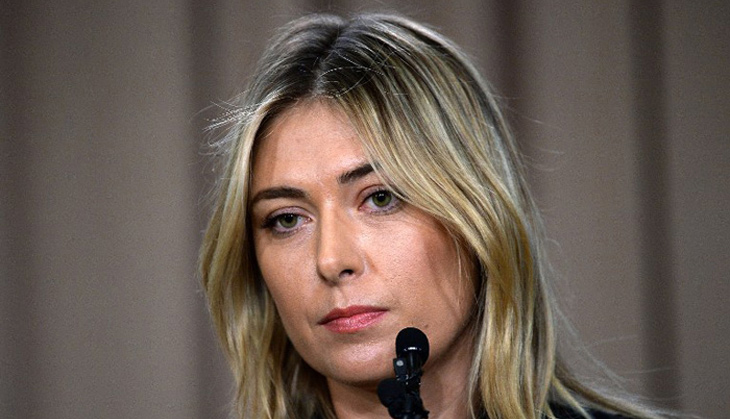 The verdict on Maria Sharapova's two-year appeal against her doping suspension has been postponed till September. This means that the embattled Russian tennis star is now officially out of next month's Rio Olympics.
Confirming the news, a Court of Arbitration for Sport (CAS) said the court has decided to defer the decision until September after the consent of Sharapova and the International Tennis Federation (ITF), Sport24 reported.
According to the CAS, both parties need additional time in order to respond to their respective evidentiary submissions and several scheduling conflicts.
Earlier in June, Sharapova was handed a two-year suspension by a three-member Tennis Anti-Doping Program Tribunal appointed by the International Tennis Federation after being tested positive for the banned substance meldonium at the Australian Open.
Meldonium was placed on the banned list by the World Anti-Doping Agency this year. The 2012 Olympic silver medallist, however, said that she had been taking the drug since 2006 legally for years due to health concerns.
Later, Sharapova had lodged an appeal against her 'unfairly harsh two-year' ban with a view to compete in the Olympics.
The decision is likely to be issued on 19 September.
--ANI