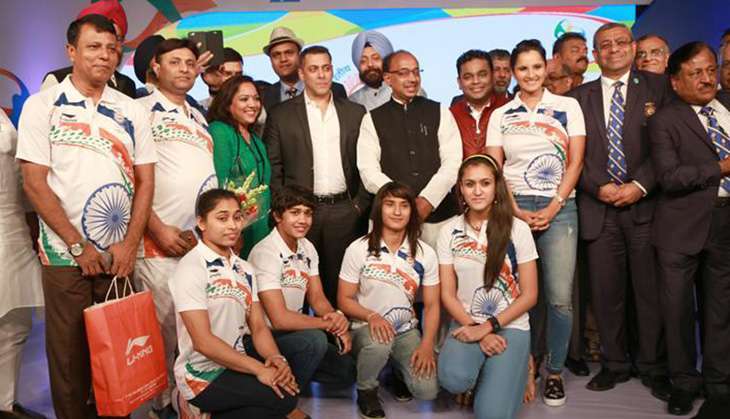 The opening ceremony for the 2016 Summer Olympics in Rio de Janeiro, Brazil, will kickstart at 8 pm (4:30 am IST, Saturday), 5 August. The three-hour long opening ceremony for the games which will continue till 21 August, will be held at the Marcana Stadium, which has a capacity of 78,000 people.
The parade of the Indian athletes is scheduled for a 29-second slot, and will begin at 9.37 pm local time (6:07 am IST Saturday). Ace shooter, and India's only individual Olympic gold medalist Abhinav Bindra will be the flag bearer for this edition of the Summer Olympics, heading a 118-member contingent. Of the 207 participating nations, India will arrive at the 95th spot in the parade.
The Indian archery women's team comprising Deepika Kumari, Bombayla Devi and Laxmirani Majhi are set to have a go at the Olympic gold on 5 August, along with Atanu Das - India's representative in the men's individual category for archery.
Indian athletes taking part in various track and field events will compete between 12 and 21 August.
Saina Nehwal, and other representatives in the five badminton categories (men's singles, men's doubles, women's singles, women's doubles, and mixed doubles) will participate between 11 to 20 August at the Fourth pavillion of Riocentro.
The first match for India's hockey team against Ireland is scheduled for 6 August.