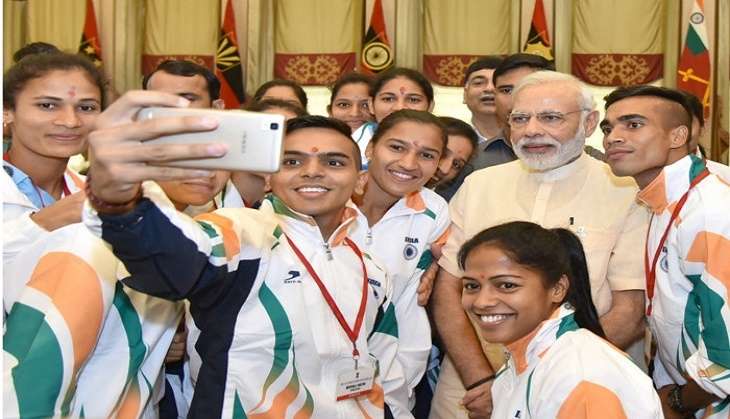 As India's largest-ever contingent for Olympics gears up for action in Rio, the hopes of the cricket-crazy nation might not be astronomical, but the athletes are expected to improve the country's tally of medals at the coveted event.
India's best-ever performance came at the 2012 London Olympics where they bagged six medals, including two silver and four bronze. Given their 119-member contingent this year, 36 larger than their previous record of 83 athletes in 2012, India is expected to do better.
While the fans contemplate the number of medals India might bag in Rio, a Goldman Sachs' survey has raised the expectations furthermore.
The global financial firm in its 'The Olympics and Economics' report has predicted the number of medals and their colour that each country will win at the quadrennial sporting event, scheduled to begin on 5 August.
According to the report, India are projected to win eight medals including a gold at the Summer Games.
Ahead of the 2012 Games, Goldman Sachs had also predicted India's medal tally. Their prediction of five medals, including two golds, actually turned out to be six for India. Indian fans will hope that their athletes will exceed the expectations, yet again.
The Goldman's survey also predicts US and China to emerge as table-toppers, bagging 106 and 89 medals, respectively. On the other hand, the United States are tipped to win 45 golds, China is expected to follow them with 36.
Apart from Goldman Sachs, the Associated Press also conducted a survey where they predicted India to win just two medals at the upcoming Games. It tipped tennis stars Sania Mirza and Rohan Bopanna to win a bronze in the mixed doubles event, while shooter Jitu Rai is expected to win the 50m pistol silver medal.